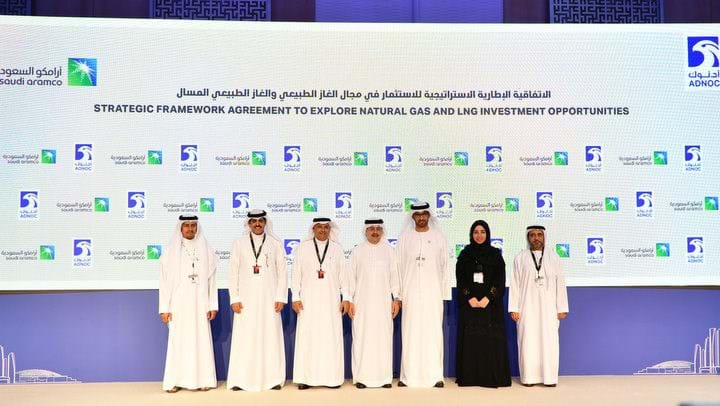 Saudi Aramco
SAUDI Aramco has signed a framework agreement with the Abu Dhabi National Oil Company (ADNOC) to collaborate in the natural gas and LNG sectors.
The cooperation will bring the two Arabian Gulf companies together to work on areas of strategic importance as they seek to boost revenue from the natural gas and LNG sectors. Global LNG demand is increasing rapidly and is expected to be at 500m t/y by 2035, up from 300m t/y in 2017. The companies will jointly assess investment opportunities across the natural gas and LNG chains, and exchange technical knowledge in the growth markets.
"This new agreement underlines our confidence in strong global gas demand growth," said Amin Nasser, president and CEO of Saudi Aramco.
His Excellency Sultan Ahmed Al Jaber, UAE minister of state and group CEO of ADNOC, said: "The UAE and the Kingdom of Saudi Arabia have a strong relationship built on shared strategic interests. Increased cooperation between ADNOC and Saudi Aramco will ensure greater energy security and long-term economic prosperity for both nations."