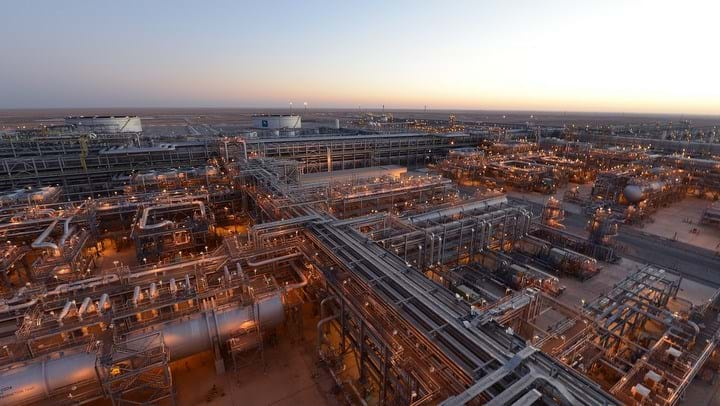 Saudi Arabian Oil Company
SAUDI Aramco is evaluating the possibility of buying a stake in petrochemical company SABIC, which could attract potential investors for Aramco's planned initial public offering.
Reuters reported on 18 July that Aramco had invited banks to pitch for an advisory role on the potential deal. Saudi Aramco confirmed the reports in a statement the following day, saying that it is in "very early stage discussions" with the Public Investment Fund (PIF), Saudi Arabia's sovereign wealth fund, to acquire a stake in SABIC. SABIC is 70% owned by the PIF and the deal would not be for any publicly-held stakes in SABIC.
Saudi Aramco wants to develop its downstream businesses to secure a market for its crude oil as a way to lessen the risk of a slowdown in oil demand. The initial public offering (IPO) is part of the plan to diversify Saudi Arabia's economy beyond oil. Saudi Aramco has already made a deal with SABIC to build a US$20bn petrochemicals complex that will directly convert crude oil to chemicals.
The size of the stake that Aramco is considering is unknown, but the deal could attract investors and enable the PIF to raise billions of dollars that it had hoped to collect from the delayed IPO. The IPO was supposed to take place in the second half of 2018, but has been delayed until at least 2019.