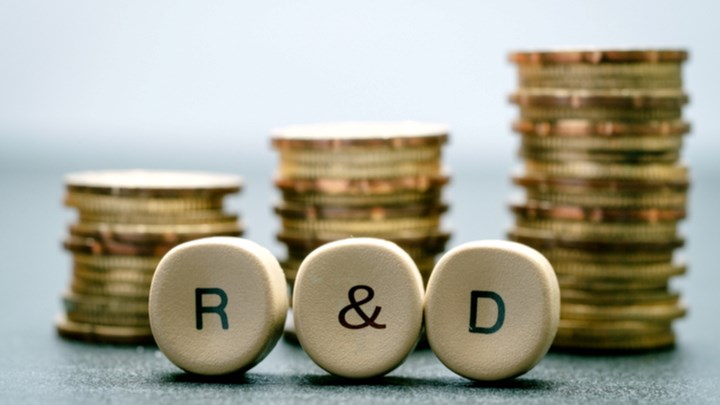 THE UK's research community is questioning government's commitment to making the nation a "science superpower" after it was revealed that £1.6bn (US$1.9bn) earmarked to fund association with Europe's Horizon programme had been returned to Treasury coffers.
Worth €95.5bn (US$101.2bn), Horizon Europe is the EU's key funding programme for research and innovation. The UK's participation in the programme was agreed during Brexit negotiations in 2020, but the bloc has not finalised it because of the UK's moves to unilaterally overturn Northern Ireland trade rules.
News that the Department of Business, Energy and Industrial Strategy (BEIS) had surrendered the earmarked funding came in the central government supply estimates 2022–23 report, released last week.
While the UK has announced intent to develop an alternative research programme, with the Financial Times reporting in December 2022 that Science Minister George Freeman had been tasked with working on a "plan B", the research community has continued to favour association with the EU programme. In 2022, when the UK government released plans for how it would replace the scheme if an agreement couldn't be reached, there were calls to maintain links with the EU programme.
Undermining science and innovation ambitions
Last year while now-Prime Minister Rishi Sunak campaigned to succeed Boris Johnson, press reported that he wanted to make the UK a "science superpower" and, if Horizon association was not an option, he would use funds intended to back participation for a rival UK scheme.
In light of the news about the funding, Sarah Main, executive director of independent UK advocate Campaign for Science and Engineering, said that Government has made "repeated" claims that R&D budgets would be protected, and that the money allocated to Horizon Europe would be spent on R&D.
"The Government's reversal of this position with [the] withdrawal of £1.6bn for R&D undermines the Prime Minister's assertions about the importance of science and innovation to the UK's future and the creation, only this month, of a new department to pursue this agenda.
"The Government must follow through its ambition for science and innovation with coordinated action and investment across government, not reversals and false starts. Can the Prime Minister now set out how he plans to mitigate this loss and put science and engineering at the heart of the UK's future?"
Sir Adrian Smith, president of the Royal Society, highlighted that the failure of Horizon association and loss of the funding comes on top of the departure from the UK by "talented researchers" wishing to continue their collaborative work.
"How does this sit with the Government's stated mission to have the UK as a science superpower?" he added and urged Treasury to reinvest the money in research in the coming years.
James Wilsdon, professor of research policy at University College London, told BBC News that the move makes a "mockery" of the Prime Minister's stated commitment to science and is "a complete betrayal of assurances that ministers repeatedly gave to the research community".
He further highlighted that government has "abandoned" a previous commitment to increase R&D spending to £22bn/y, adding that further cuts would "blow another hole in the credibility of its commitments to science and research".
A government spokesperson said it remains committed to investing £20bn/y in R&D by 2024/25, a 30% increase in cash terms from 2021/22. They added that this is "the largest-ever increase over a spending review". However, the £20bn/y figure is a decrease from the £22bn/y promised in the 2020 budget as government aimed to meet its 2019 pledge to increase R&D spending to 2.4% by 2027.
Standard practice
The government spokesperson explained that the £1.6bn returned is the difference between funding provisionally allocated for association with Horizon Europe (£2.35bn) and money that will be invested via UK Research and Innovation's Horizon Europe guarantee scheme, and nearly £500m that the UK committed to R&D last year to cover the EU shortfall.
They further highlighted that it is standard practice to return departmental underspends to the exchequer at supplementary estimates, adding that "any funding required for association in future years will be made available when there is clarity on UK association to EU programmes".