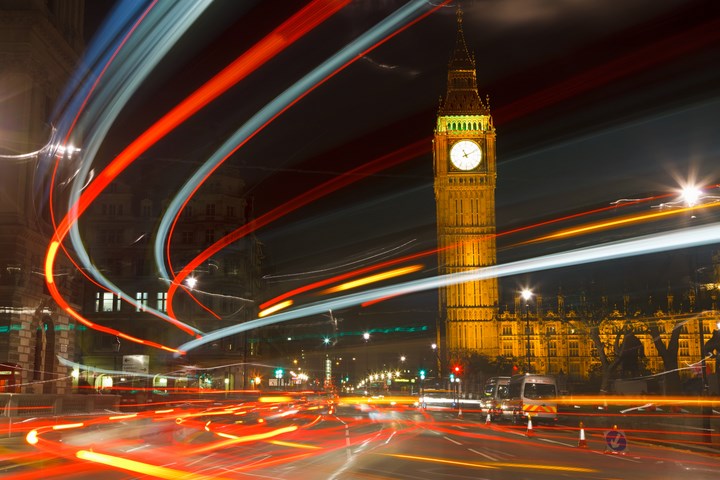 A SIGNIFICANT overhaul by UK prime minister Rishi Sunak will see the Department for Business, Energy and Industrial Strategy (BEIS) split into three new entities, including a department dedicated to energy security and net zero. 
Tasked with boosting Britain's energy supplies and its transition away from fossil fuels, the new energy department will be headed by Grant Shapps, the former business secretary. Shapps also had a brief stint as home secretary under Liz Truss, despite being sacked just weeks earlier by Truss for supporting her rival Rishi Sunak in the summer leadership contest. 
"Delighted to become the first Secretary of State for the new Department for Energy Security & Net Zero. My focus will be securing our long-term energy supply, bringing down bills and thereby helping to halve inflation," Shapps said via Twitter. The appointment has not gone down well with everyone, with some pointing out that Shapps' has voted against measures to prevent climate change, such as voting against requiring a strategy for carbon capture and storage for the energy industry. Shapps has also been absent for voting on a number of key bills surrounding environmental, and net zero issues. 
BEIS was initially formed through a merger between the Department for Business, Innovation and Skills (BIS) and the Department of Energy and Climate Change (DECC) in July 2016 when Theresa May was prime minister. 
Despite what was seen as an auspicious merger at the time by tying business strategies with the UK's low-carbon agenda and climate change initiatives, the new Department for Energy Security and Net Zero fulfils a pledge made by Sunak last year during his campaign to be Conservative leader, in which he promised to re-establish a standalone department for energy. 
However, opposition parties say reorganising government departments will cost taxpayers millions of pounds, while some climate campaigners, who welcomed the creation of the new department, said they feared it could become too distant from other ministries such as business. 
BCECA CEO Tracey Shelley gave a mixed response. "Bigger doesn't always mean better. It remains to be seen if these smaller departments can adopt a more agile and focused approach to the energy transformation and the central role that one of the UK's most successful industrial sectors can play in making it happen." However, Shelley further added, "given the challenges of decarbonisation and energy transformation, it is also exciting to see the creation of a dedicated department for energy matters." 
Meanwhile David Bogle, IChemE's president said; "The Institution of Chemical Engineers welcomes the formation of the Department of Science, Innovation and Technology and the Department for Energy Security and Net Zero, with both helping to ensure that the UK can become the scientific superpower needed to drive sustainable and responsible growth." 
Sunak has since defended the restructure saying he wants "the country to have greater energy security and independence because we can't be held to ransom by hostile foreign countries". 
As part of the reshuffle – Sunak's first since becoming prime minister in October - Michelle Donelan, former culture secretary, has also been appointed head of the new science, innovation and technology department (DSIT). Bringing together the science portfolio of BEIS and the former Department for Digital, Culture, Media and Sport, DSIT's aim is to position the UK at the forefront of global scientific and technological advancement, and to drive innovations that sustain economic growth. 
"Having a single department focussed on turning scientific and technical innovations into practical, appliable solutions to the challenges we face will help make sure the UK is the most innovative economy in the world," the government said. 
A further business and trade department, headed by Kemi Badenoch, will support growth by backing British businesses at home and abroad, promoting investment, and championing free trade.