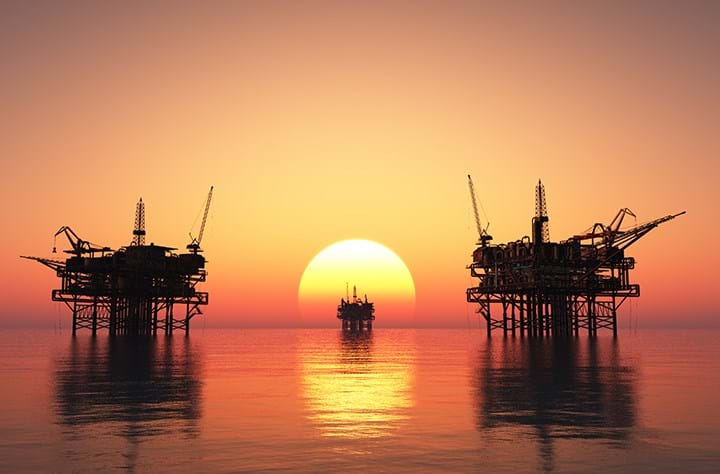 New Zealand prime minister Jacinda Ardern has announced that no future permits will be awarded for the exploration of offshore oil and gas fields, in a bid to combat climate change.
The policy change by the Labour leader is in stark contrast with the previous conservative government, which prioritised fossil fuel exploration. Under the new policy, exploration permits that are currently active will still be protected until 2030, but no new offshore permits will be awarded. Future exploration will be limited to onshore acreage in the Taranaki region.
"We must take this step as part of our package of measures to tackle climate change," said Ardern, speaking at a press conference on 12 April. "This is about striking a balance. Transitions have to start somewhere. And unless we make decisions today that will essentially take place in 30 years' time, we risk abrupt shocks."
"Today we are providing certainty for industry and communities so they can plan for the future. We are making careful and considered changes over time and supporting communities with a managed transition."
France, Belize, and Costa Rica have already announced bans on fossil fuel exploration. However, these countries are not major oil producers. New Zealand has the world's fourth-largest maritime exclusive economic zone although on a global scale it is not one of the large oil and gas producers, with around 15m bbl/y of oil and 175bn ft3/y of gas.
Economic vandalism
The opposition National party called the decision "economic vandalism", and the Petroleum Exploration & Production Association of New Zealand (PEPANZ) has expressed its disappointment in the decision.
"Huge investments have been made by companies already anticipating offshore block offers which have now gone to waste, and people's jobs will be affected," said Cameron Madgwick, chief executive of PEPANZ. "It sends a worrying message to domestic and international investors on how open New Zealand is as a place to invest and create jobs. Our known gas supplies will run out in 11 years. Apart from importing fuels with higher emissions, where else will we get energy from and how much will it cost consumers and businesses?"
Green Party co-leader James Shaw said: "Today we have drawn a line in the sand and set our country on the path to a clean energy, low carbon future. This represents an enormous opportunity for the creation of new jobs and new technologies that our dependence on fossil fuels has held back for too long."
Ending the age of oil
Russel Norman, executive director of Greenpeace New Zealand said: "This sends a powerful message: We are ending the age of oil. This has shown bold global leadership on the greatest challenge of our time – putting people ahead of the interests of oil corporations and the hunt for fossil fuels that are driving dangerous climate change." 
"Globally, the writing is on the wall for the oil industry. Its assumption that the world will always want more and more oil, and that they will need to exploit ever more remote new frontiers to supply it, is fatally flawed. New Zealand's ban should make any company looking to develop extreme projects like the Canadian tar sands, Arctic or Amazon Reef think twice about whether it's a gamble worth taking."