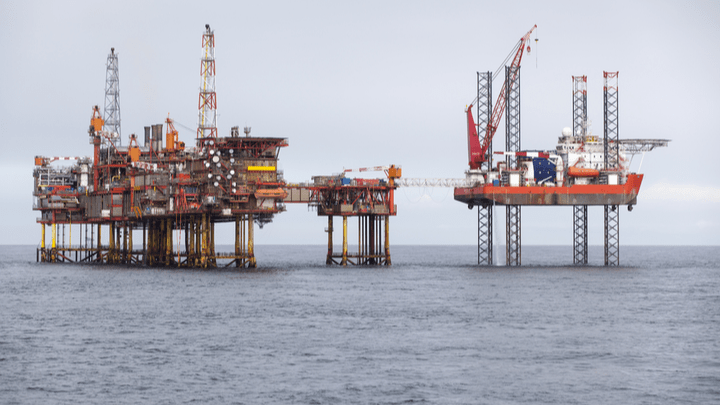 The UK Oil and Gas Authority (OGA) has granted oil and gas exploration licences to 61 companies in its 30th offshore round, bouncing back after an oil-price crash in 2014.
As one of the most expensive sites in the world for oil and gas extraction, the North Sea was hit hard in mid-2014 when oil prices crashed. However, with prices now recovering, a new offshore licensing round has been initiated, focussing on previously explored areas. It is estimated that 320m bbl will be unlocked from previously "stranded" areas that can now be progressed to field development.
A total of 123 licences were granted to a range of companies including Royal Dutch Shell, BP, Total, and several smaller groups. Companies have committed to drilling eight exploration wells and undertaking nine 3D seismic surveys.
"The UK continental shelf is back," said Andy Samuel, chief executive of the Oil and Gas Authority. "Big questions facing the basin have been answered in this round. Exploration is very much alive, with lots of prospects generated and new wells to be drilled."
"It was particularly pleasing to see many companies identifying new prospects through the application of the latest seismic processing technologies and modern 3D surveys," said Gunther Newcombe, operations director at the OGA. "We believe that the basin will continue to be renewed in the years to come."
"We now need these opportunities to be pursued with a sense of urgency to help unlock activity for our hard-pressed supply chain and ensure we start to mitigate the potential drop off in production post 2020," said Deirdre Michie, chief executive of Oil & Gas UK. "I'm optimistic that this can happen given that much of the acreage lies within reach of existing infrastructure, our development costs have reduced, our commercial behaviours are improving and our basin continues to be one of the most fiscally competitive in the world."
The 31st round is scheduled to be launched in summer 2018 and will provide exploration opportunities in under-explored areas.