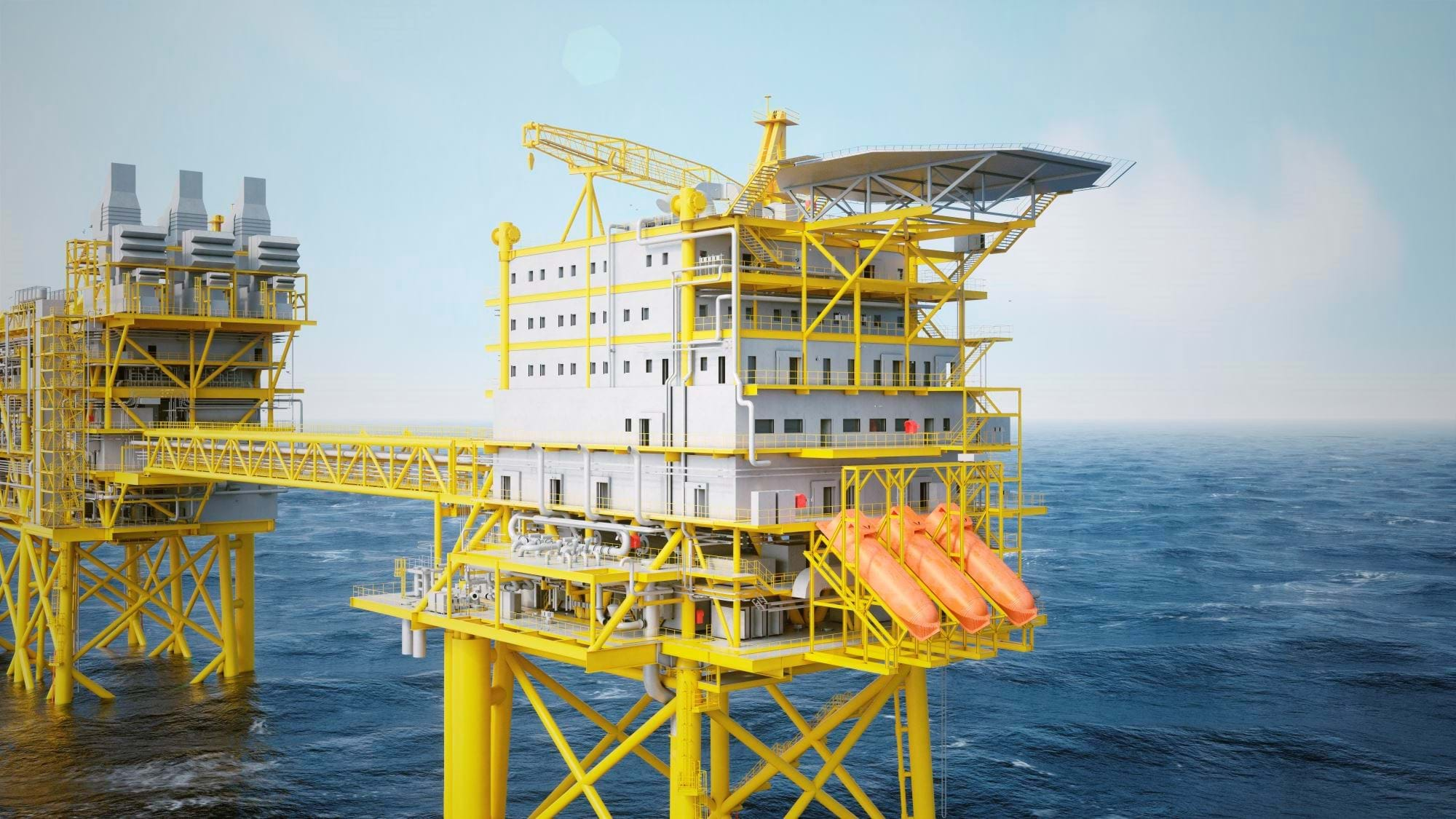 THE Danish Underground Consortium (DUC) has approved a DKK21bn (US$3.36bn) investment, allowing Maersk Oil to redevelop the Tyra gas field in the Danish North Sea.
The Tyra field is operated by Maersk Oil on behalf of the DUC, a partnership between AP Moller-Maersk (31.2%), Shell (36.8%), Nordsøfonden (20%) and Chevron (12%). The investment, which was greenlighted by the Danish parliament, will be the largest ever made in the Danish North Sea. It will allow operations to continue for at least 25 years.
Tyra accounts for around 90% of Danish gas production. Subsidence of the chalk reservoir over the past 30 years has led to platforms sinking by around 5 m, reducing the gap between the sea and the platform decks and necessitating redevelopment. Once the works are complete, Tyra will produce around 60,000 boe/d, with two thirds of production expected to be gas.
The new infrastructure will help to extend the life of the Danish North Sea, benefiting not just Maersk Oil but also other operations, enabling them to develop new projects in the northern North Sea. The latest development to come onstream in the Tyra field delivered its first gas in 2015 and is exceeding production estimates.
"The redevelopment of Tyra is evidence of a shared interest in prolonging the life of the Danish North Sea. The investment in this globally significant oil and gas project will support several thousand Danish jobs, and it can enable future significant industry investments in new development projects made possible by the redeveloped Tyra gas infrastructure," said Maersk Oil chief operating officer Martin Rune Pedersen.
Tyra will be shut-in for the redevelopment work in November 2019 and production is expected to restart in July 2022.