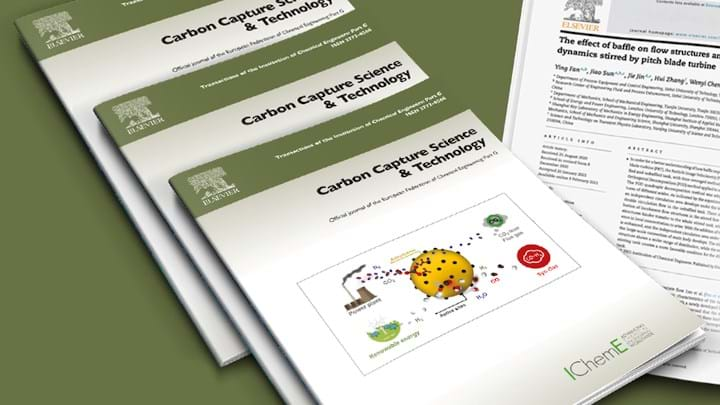 ICHEME has launched a new journal covering all aspects of carbon capture research which is the first fully open access journal in its field.
Carbon Capture, Science and Technology (CCST) is published in partnership with Elsevier and aims to be a leading peer-reviewed journal for carbon capture research and technology development. It will focus on publishing content looking to ensure that future generations live in an increasingly carbon-neutral environment. Input from a diverse range of disciplines is encouraged.
Editor-in-Chief, Chunfei Wu, a professor at Queen's University Belfast, said: "Carbon capture science and technologies are vital for a green and sustainable future. Technological advances in this area will spearhead our campaign for net zero carbon emission to combat climate change by neutralising the negative impacts from using fossil fuels, which are anticipated to remain a key energy source in the next 50 years. CCST is the first fully open access journal in its field and will provide a unique platform for international scholars to disseminate cutting-edge high impact research in the broad field of carbon capture."
Neil Blundell, Deputy Chair of IChemE's Learned Society Committee and Subject Area Lead for Energy, said: "Recent events, such as the flooding in Germany and China, have shown us how climate change is impacting more and more on the world. There is an urgent need to focus globally on developing ways to mitigate the damage that is already occurring due to industrialisation, as well as to prevent further damage from unstructured development worldwide.
"Chemical, biochemical and process engineers are soundly equipped to provide assistance and direction in combatting the causes of climate change. The further development of carbon capture and storage processes is a key arm of the fight to restore balance in the atmosphere whilst enabling responsible production.
"IChemE aims to take a lead role in the battle to tackle climate change and this new journal will give members, chemical engineers across the world and others in the technical community the ability to share expert knowledge with their peers. I very much look forward to reading the wide range of topics presented in the journal."
Authors are encouraged to submit papers to the journal as well as for two special issues New Trends in Membrane Technology for Carbon Capture and Solid Sorbents for Carbon Capture. The journal will be free to access, and the author-processing charge will be waived for the first year.