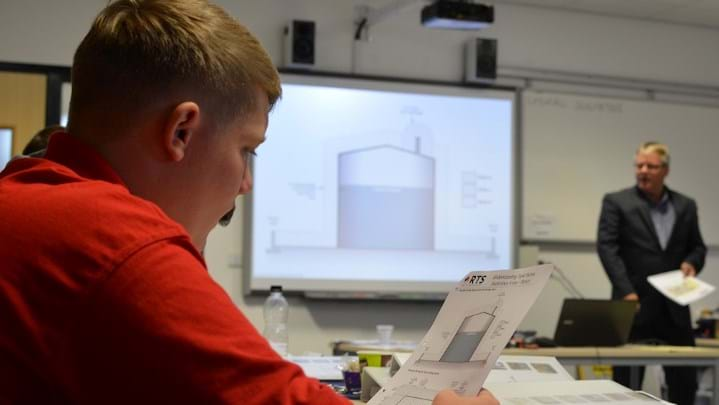 ICHEME has approved the Bulk Storage Operator Technician level 3 diploma of high hazards training provider Reynolds Training Services, which is the first level 3 diploma to be approved by IChemE.
The diploma is part of a two-year apprenticeship which focusses on process and occupational safety, human factors, and emergency response, and then aligns these with technical operations. Reynolds Training Services was recommended by IChemE assessors for its outstanding simulation facility, and the teaching of process safety fundamentals at an exceptionally high standard.
The approval of a level 3 diploma provides a new route to technical recognition for the sector, where apprentices can work towards a professional Engineering Technician (EngTech) qualification.
Bill Harper, who volunteers as part of IChemE's qualifications activities and led the assessment of the programme, said: "As we look to widen our offering and enable more flexible pathways to professional qualification, we at IChemE are committed to support our colleagues in industry in developing apprenticeship frameworks to enhance the skills pipeline.
"It is hugely encouraging to see the trainees are highly committed to the profession and acting as ambassadors for the programme, inspiring others to consider this as a pathway to professional qualification.
John Reynolds, Managing Director of Reynolds Training Services, said: "As a technical qualification, it signposts a career journey through IChemE's engineering technician process. From managerial, safety engineering, maintenance and beyond, it empowers people to broaden their career horizons, advance their skills and, crucially, keep those all-important skills within the sector. As a business, it's an incredibly proud moment for us. To be the first health and safety provider to achieve this award is an honour."
Peter Davidson, Executive Director of the Tank Storage Association, said: "The bulk liquid storage sector is and will continue to be an important source of career opportunities. With a new wave of innovation and extensive demand for skilled and qualified specialists, we are delighted that this level 3 qualification […] has received IChemE recognition, a testament to Reynolds Training Services' commitment to the development of the next generation of talent in the UK."