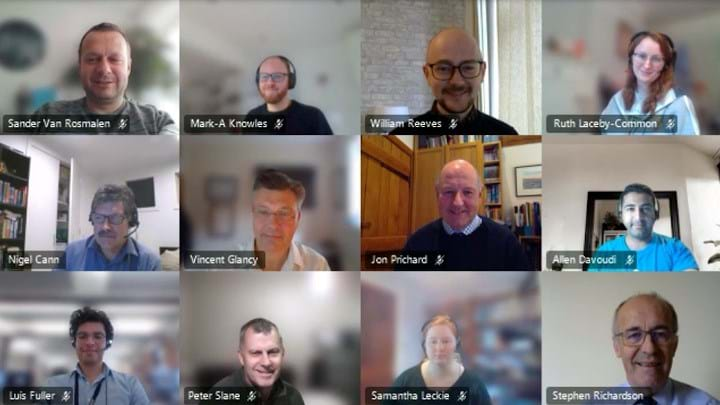 ICHEME has awarded Gold Corporate Partner status to Arup, an international company comprised of designers, planners, engineers, architects, consultants, and technical specialists. This was in recognition of the company's commitment to developing the chemical engineering profession.
Arup's work to develop the profession includes work it has done to ensure that university degree courses effectively prepare graduates for careers in process chemical engineering.
Understanding that engaging young engineers is crucial in encouraging graduates to choose a career in chemical engineering, the company offers industrial placements and summer student opportunities. Each student is placed in a multi-disciplined team and is encouraged to provide chemical engineering input with support from engineers within the team. The company also hosts an annual in-house "Engineering Awareness Week" to educate and motivate young people to help safeguard the future of the engineering profession.
Continued professional development is high on Arup's agenda, and graduate chemical engineers can participate in its Accredited Company Training Scheme (ACTS) which operates globally. The scheme is accredited by IChemE and helps engineers gain professional qualifications as well as become Chartered Chemical Engineers.
Arup employs almost 100 chemical engineers across the world, who work in a variety of sectors across the organisation including water, energy fire, waste recovery, and process safety.
The company was awarded Bronze Corporate Partner status in 2016 and has since worked to obtain Gold status to further demonstrate the importance it places on the chemical engineering profession.
Vincent Glancy FIChemE, Global Chemical Engineering Skills Leader at Arup, said: "We're delighted to be part of a community that is helping to address many of the key challenges facing society today. Water scarcity, decarbonisation, and the global transition towards clean energy are forcing a transformational change in the way we all use and recover resources. Chemical engineers can provide the solutions to help organisations meet both operational and carbon targets in order to mitigate climate change.
"We look forward to working with IChemE and the other Gold Partners to enhance the global reputation of chemical engineering and help shape a better world for us all."
Stephen Richardson, President of IChemE, said: "I am delighted to welcome Arup to our growing family of Gold Corporate Partners. It is vital that chemical engineers are supported throughout their career to maintain the high standards needed for professional qualifications. Arup certainly achieves this by providing considerable support for career development and promoting Chartered Chemical Engineer status, demonstrating their clear commitment to the future of the chemical engineering profession."