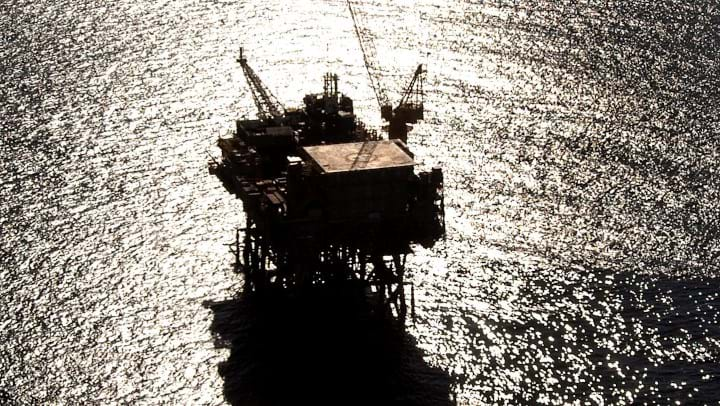 ExxonMobil Australia
OIL and gas company ExxonMobil is to sell its 50% stake in its Bass Strait oil and gas assets, off the coast of the Gippsland region in Victoria, Australia. The Australian reports that the deal could be worth A$3–4bn (US$2–2.7bn).
ExxonMobil owns its stake in the Bass Strait assets through Gippsland Basin Joint Venture (GBJV), a 50/50 joint venture between Esso Australia, a subsidiary of Exxon, and BHP Billiton. Since the first gas was produced, in 1969, the JV has supported the production of more than 4bn barrels of oil and 8trn ft3 of gas. Currently it produces 40–50% of east coast Australian gas demand.
According to a statement by Exxon, the company will be testing market interest for a number of assets worldwide, including operated producing assets in Australia, as part of an ongoing evaluation of its assets. Currently, no agreements have been reached and no buyer has been identified.
In a statement reported by The Australian, Exxon said that it continually reviews its assets for their contribution towards its operating needs, financial objectives and their potential value. It added that operations are to continue as normal as the company seeks to sell its assets, and that its priorities will continue to be "effectively meeting the expectations of our customers, employees and business partners, while maintaining a consistent focus on safe and efficient operations".
GBJV operates 23 offshore platforms and installations in the Bass Strait. According to The Australian, production peaked at about 500,000 bbl/d of oil, making it one of the biggest producing regions. Reportedly, the venture now only produces one-tenth of the oil it produced in the 1980s.
The Financial Review reports that Exxon and BHP previously attempted to sell older oil-producing Bass Strait assets but withdrew them from the market early last year after a 20-month search for a buyer.
GBJV employs about 1,000 workers a year. Employees were informed of Exxon's decision on 18 September.
According to the newspaper The Sydney Morning Herald, the Organiser of the Australian Manufacturing Workers Union, Steve Dodd, said the announcement was unexpected and he is concerned about members' jobs and conditions. Ben Davies, the Union's Victorian Branch Secretary said the advice for employees is to continue work as usual, adding that if a buyer is found it will take a while for the situation to play out.
Reportedly, David Morcom, CEO of Gippsland's Wellington Shire Council, said the council would look to have talks with Exxon senior management in the coming weeks to plan for "whatever contingencies may arise". He added that there was not yet any panic as the asset holdings are substantial and "there are still significant gas reserves in the basin".
The recent announcement has triggered speculation that JV partner BHP Billiton may follow suit and sell its own stake in the GBJV. According to The Australian, the company may view the project as too old and small to retain in its portfolio.
BHP said in a statement that it was informed of Exxon's intent to sell its interest in the Bass Strait assets by its GBJV partner and operator Esso Australia. The company said it recognises the importance of the Gippsland Basin to the reliable supply of gas into the east coast domestic market and that it remains committed to maintaining supply.
Reuters reports that the company declined to comment on a potential sale or whether it is interested in buying Exxon's assets.
According to The Australian, the potential sale is part of broader changes in the Australian oil and gas sector, which include Woodside's desire to sell its stakes in Scarborough (acquired from Exxon last year) and Pluto 2, as well as speculation that ConocoPhillips may exit northern Australia.
Angus Rodger, Research Director at Wood Mackenzie, said that the potential sale "represents big news for the Australian upstream and gas market".
He added: "As a pivotal producer on the east coast, the assets play a key role in supplying gas to Australia's biggest market. As such, we would expect interest to be strong from domestic players that wish to gain greater exposure to rising gas prices, of which there are a significant number.
"That said, these are complex, mature assets. We believe this will lead to a far smaller pool of realistic buyers, who will have to get comfortable with the age of the assets, declining production and significant decommissioning liabilities.
"The fact that a previous effort to offload the Gippsland oil assets failed due to uncertainty over abandonment costs highlights how big an issue it will be, but also suggests any new operator would look to extend and increase production from the portfolio to delay the onset of decommissioning spend."
If Exxon successfully sells its stake in the GBJV, its only remaining Australian asset will be the company's 25% stake in the Gorgon liquefied natural gas project in Western Australia. 
Exxon aims to divest US$15bn in non-strategic assets by 2021. Recently, the company announced an agreement to sell US$4.5bn worth of Norwegian upstream assets to Vår Energi as part of this goal.
This year the GBJV celebrated 50 years of operations.