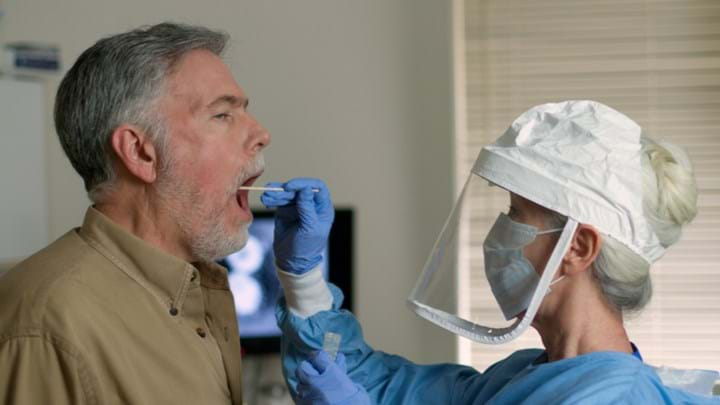 EXXONMOBIL and the Global Center of Medical Innovation (GCMI) have initiated multi-sector and joint-development projects to rapidly redesign and manufacture reusable personal protection equipment (PPE), such as face shields and masks, for healthcare workers. This will help to meet demand for products in short supply due to the coronavirus pandemic.
GCMI works to accelerate the development, testing, training, and commercialisation of medical products. Exxon and GCMI will apply their knowledge and experience with polymer-based technologies to develop and speed up third-party production of safety equipment that can be sterilised and worn several times.
The projects include fast-tracked production of a new industrial-style mask which offers improved nose and mouth coverage. The mask will use a replaceable cartridge system that includes filtration fabric to prevent the contact spread of the virus from the saturated filter.
According to the design, the filters will be disposable, and the main component of the mask will be able to withstand repeated sterilisation. This will prolong the product lifecycle and address N95 mask shortages. N95 masks are particulate filtering facepiece respirators which meet the US National Institute for Occupational Safety and Health N95 classification of air filtration, and therefore filter at least 95% of airborne particles.
Prototypes of the mask are being tested and reviewed by the US Food and Drug Administration. Once they are approved, production will begin immediately. Exxon will help to identify manufacturers familiar with the materials and process, to quickly deliver the masks to doctors, nurses, and other healthcare providers. The project aims to find manufacturers able to produce ready-to-use masks and filter cartridges at a rate of up to 40,000/h.
GCMI has also developed a face shield made from high-grade polymers that can withstand the harsh conditions of sterilisation, enabling reuse. The shield meets the visibility and safety requirements of current designs. Additionally, the technology complies with existing safety standards, reducing the time from design to front-line use. As of 2 April, 50,000 shields had been produced and were being distributed to US hospitals in New York and Atlanta.
Exxon stated on 2 April that production facilities were ramping up shield manufacture to 170,000/h in the coming days. GCMI says that production of the PPE face shields is currently ongoing and it expects that 1.5m will have been produced by 18 May for delivery to hospitals.
Exxon, which says it invented filtration fabric in the 1960s, is making its experts available and is delivering polypropylene from US manufacturing sites in Baytown, Texas and Baton Rouge, Louisiana. Exxon says it is maximising manufacture of products including polypropylene for its customers and partners (such as GCMI) to support the ongoing global coronavirus response. The company says it will continue to expedite the polypropylene, pending mask approval. It also said it would also work to improve bottlenecks throughout the supply chain.
Karen McKee, President of ExxonMobil Chemical Company, said: "Expediting advanced technologies to help those who are combatting this global pandemic is absolutely critical for society."
"We're proud to do our part by sharing our expertise and experience in material technologies, and energy supplies needed to support our healthcare workers. It's just one example of ExxonMobil employees working around the clock to help keep our communities safe and limiting the spread of Covid-19." 
Tiffany Wilson, CEO of GCMI, said: "Scaling solutions rapidly to address the global crisis requires significant investment, innovation and collaboration."
"By partnering with ExxonMobil, we're harnessing the expertise and capabilities of one of the world's largest energy companies to accelerate our ability to realise that vision."
The PPE collaboration also involves Children's Healthcare of Atlanta, US; Emory University School of Medicine, US; and Georgia Institute of Technology, US and its Invention Studio.