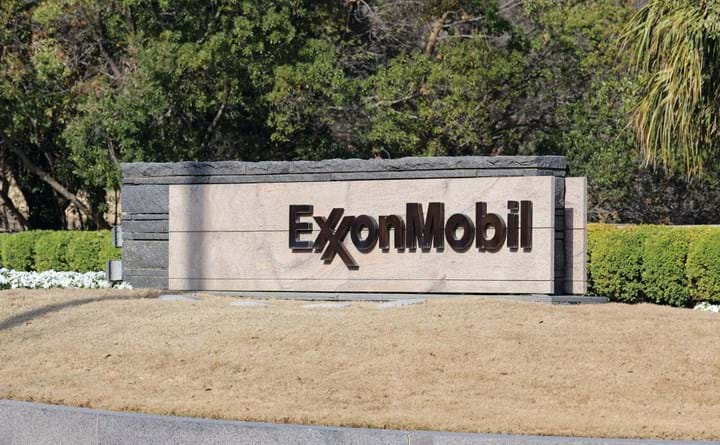 Katherine Welles/Shutterstock.com
EXXONMOBIL has followed oil majors BP and Shell in committing to exit Russia following its invasion of Ukraine. TotalEnergies has said it will halt investment in Russia but has not committed to leave its existing operations.
Exxon operates the Sakhalin-1 oil production and processing project which was designed to produce 250,000 bbl/d. It has a 30% stake in the project, whose other partners include Russia's Rosneft and companies from India and Japan.
The US major said it deplores Russia's military action and has begun the process of discontinuing operations and taking steps to exit the venture.
"As operator of Sakhalin-1, we have an obligation to ensure the safety of people, protection of the environment and integrity of operations. Our role as operator goes beyond an equity investment. The process to discontinue operations will need to be carefully managed and closely coordinated with the co-venturers in order to ensure it is executed safely," the company said in a statement. The Sakhalin-1 partners had been planning a US$9bn Russian Far East LNG export plant that would have been connected to the existing project but ExxonMobil has said it will not invest in new developments in Russia.
Exxon's decision comes after BP, Equinor and Shell announced they too would cut ties with Russia. French major Total has fallen short of saying it will exit Russia. It condemned Russia's military aggression and the tragic consequences for the people of Ukraine, and said it will no longer invest in new projects in Russia. Total has a 19% stake in the sanctioned Russian gas producer Novatek, and interests in three projects in the country. This includes the Yamal LNG project which started up in 2017 and produced 18.8m t of LNG in 2020, or 5% of global supply according to figures on the company's website. Total also has a 22% interest in the 19.8m t/y Arctic LNG 2 project. In 2019, partners in the project agreed a final investment decision of around US$21bn to build the three-train facility. As of the end of 2021, the partners said the project is 59% complete with the first train 78% complete. The Financial Times reports that 16% of Total's oil and gas output came from Russia in 2021.