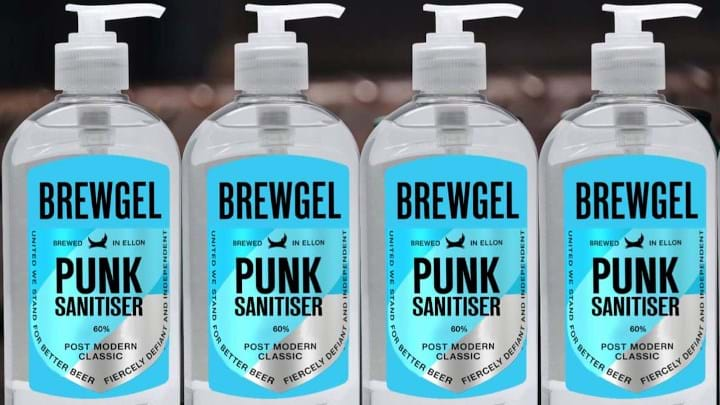 Twitter @Brewdog
IN the fight against the spread of coronavirus, chemical companies and distilleries are stepping up to produce hand sanitiser for use in hospitals and other facilities.
BASF is producing hand sanitiser at its site in Ludwigshafen, Germany, and distributing it to hospitals in the Rhine-Neckar area. BASF has been granted a permit to produce medical disinfectants and is producing some of the raw materials at its site, with other materials being purchased. It has reallocated several tonnes of isopropanol to the production of hand sanitisers.
Pharmaceutical chemical maker Hovione is making sanitiser at its facility in Loures, Portugal, at tonne scale and distributing it to hospitals and other health-care facilities, according to Chemical and Engineering News. Hovione now has a dedicated production line making hand sanitiser using a World Health Organization formula that mainly involves ethanol or isopropyl alcohol and glycerin. It expects production to increase to 30 t per week.
French luxury good company LVMH has repurposed its perfumes and cosmetics business to manufacture "substantial quantities of hydroalcoholic gel to be provided to public authorities", according to a statement.
BrewDog, an independent distillery in Aberdeenshire, UK, has used its distillery to produce hand sanitiser and is giving it away to local charities and the community. James Watt, Founder of BrewDog, said on Twitter: "We want to do all we can to help everyone get through this difficult time."
Spirit maker Pernod Ricard is donating 70,000 L of pure alcohol to Laboratoire Cooper in France, which is a leading producer of hydroalcoholic gels in the country. Pernod Ricard is also rolling out initiatives in other countries to supply stocks of pure alcohol or directly produce hand sanitiser.