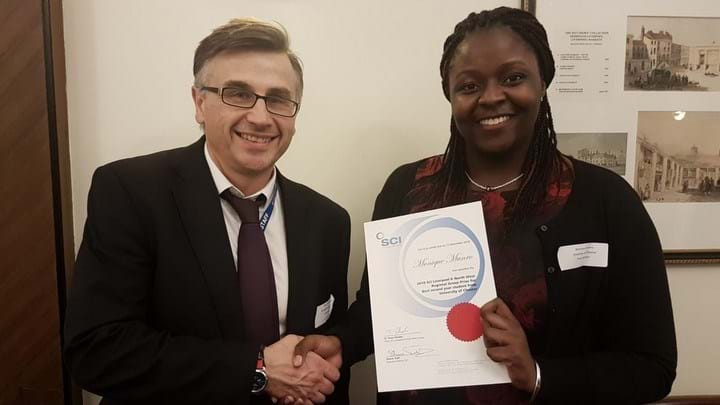 University of Chester
A CHEMICAL engineering Master's student at the University of Chester, UK, has been awarded a regional prize for academic performance.
Monique Munro, a student member of IChemE, is in her third year of an MEng degree in chemical engineering at Chester. She received an SCI Liverpool and North West Group student award for the best academic performance in second year across four universities. SCI is a multi-science and multidisciplinary forum that combines science with business. The prize is awarded each year to students from the Universities of Chester, Liverpool, Manchester, and Bangor.
"Winning this award is only just sinking in – it was such an unexpected surprise," said Munro. "It was really interesting to hear about the other winners at the awards ceremony too. I know that I worked hard, balancing my studies and societies, but this was a lovely shock. I'm truly grateful to everyone who has supported and helped me get to this stage."
Steve Wilkinson, head of chemical engineering at Chester, said: "I was thrilled to see Monique receive this award. She came top of our second-year class and has already done two excellent work placements for global science and chemicals company Johnson Matthey. A successful career in chemical engineering awaits her."