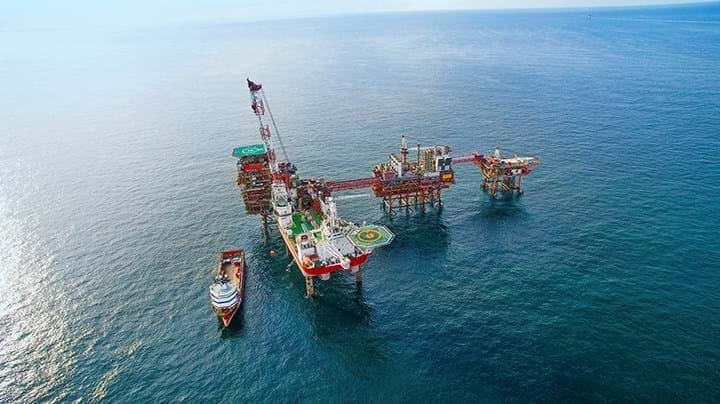 Centrica
THE North Sea Transition Authority (NSTA) has granted Centrica the right to resume gas storage operations at its Rough field gas storage site off the east coast of England. 
Having once provided 70% of the UK's gas storage capacity for more than 30 years, Centrica closed the site in 2017 due to high operating costs, after the UK Government refused to subsidise repairs.   
Although experts warned that the closure would increase the UK's reliance on gas imports, the £2bn–£3bn (US$2.3bn-$3.5bn) worth of investment needed to maintain Britain's largest gas storage site was deemed not economically viable, because of cheap gas prices and an influx of liquefied natural gas (LNG) imports from Qatar at the time. 
Fast forward five years later however, and average household consumers in the UK are now facing crippling energy bills that are predicted to rise by 80% in October, taking a typical bill to £3,550 due to looming energy price cap changes. Further increases are also expected in April 2023. 
This huge increase has been largely blamed on Russia's invasion of Ukraine for pushing up wholesale gas prices to unprecedented highs. While the conflict does play a part, gas prices had already begun to rise before it started, fuelled in part by a return to business after the pandemic. And as the UK only receives around 4% of its gas from Russia, the country is not as dependent on it as others, such as Germany, which last year received more than half of its natural gas from Russia. 
The issue mainly affecting the UK is its lack of gas storage facilities. Compared with its European counterparts, the UK sits at the bottom of the list when it comes to storage. According to Gas Infrastructure Europe, as of 4 September, Germany is at the top of the table, with 210 TWh worth of retrievable natural gas, followed by Italy with 161 TW/h. The UK on the other hand has 10 TWh. Without gas stores to act as buffer against price rises, the UK has become more vulnerable to the fluctuations in the international gas markets. 
It's a situation that has been brewing for nearly a decade as even before Rough closed, the UK Government had already decided in 2013, that it found "no case…to subsidise investment in new [gas] storage".  
Despite concluding that the costs of gas storage intervention, "would far outweigh any benefit to security of supply", the UK now finds itself on the wrong end of volatile gas prices and potential gas shortages. 
Faced with an ensuing cost-of-living crisis in the UK, the industry regulator awarded Centrica a gas storage licence back in July, to allow the firm to seek further regulatory approvals that are required before gas storage operations can go ahead. 
Now that Centrica has permission from NSTA, it is likely that the facility – comprising two offshore platforms linked to a gas processing terminal at Easington – will reopen in stages, with the first phase beginning in a few weeks. 
Centrica hasn't commented on the approval, or indeed how it will meet the cost of making the facility safe to use, but reports suggest that the company would be prepared to invest about £2bn in the project.