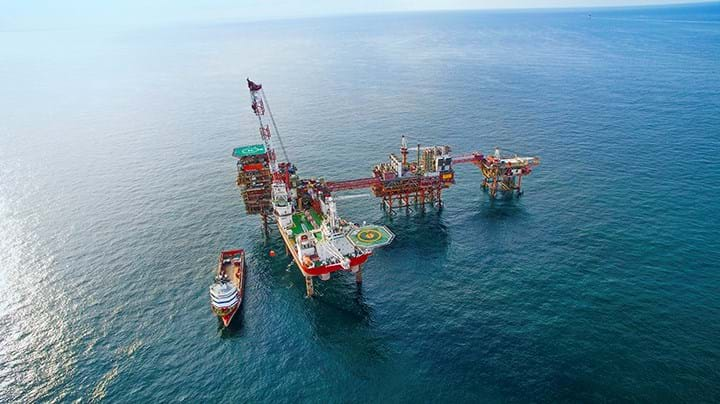 Centrica
CENTRICA has been given the green light to seek approval to resume gas storage operations at its Rough field, which could more than double gas storage capacity in the UK.
The Rough gas field is located beneath the seabed off the east coast of England and was a key gas storage facility before it was shut down in 2018. Since invading Ukraine, Russia has been reducing the flows of gas it sends to Europe and has sparked fears that it might turn off the taps this winter.
In response, the UK published a wide-ranging energy security strategy aimed at boosting energy independence. Now the North Sea Transition Authority has given Centrica a gas storage licence for Rough, which opens the door for the energy firm to seek further approvals needed to resume operations at the site. Last week, in an effort to bolster energy security, UK energy regulator Ofgem exempted Centrica from having to negotiate storage access with third parties. Current gas storage in the UK is around 1.5bn m3 and figures from Ofgem project the facility could provide additional storage of 0.8bn m3 this winter and up to 1.7bn m3 for the winter of 2023/24.
A Government spokesperson said: "In light of Russia's criminal invasion of Ukraine, it is sensible that all possible options are considered to maintain security of gas supply, and that includes the future of gas storage if required. In the longer-term, we are also exploring options and locations to store clean energy, such as hydrogen."
It is unclear when operations at Rough might restart or how it will be funded. Centrica announced in 2017 that it would cease storage because during testing, the wells and facilities "suffered a number of different failure modes" and the cost of refurbishing the facility was too high. Centrica has declined to comment on how it will meet the cost of making the facility safe to use, amid press reports that it could be funded through a levy that would add to energy bills. Reuters reports that the company could invest up to £2bn (US$2.4bn) in the project.
Gas supply fears
Natural gas is a key source of energy and feedstock for heavy industry and there are serious concerns about elevated prices and the risk of shortages. In late July, the UK's Chemical Industry Association (CIA) called on the Government to act by easing energy costs, such as removing the non-wholesale cost from industrial energy bills. The UK Government is touting the diversity of supplies available to the country, noting that the country relies on Russia for just 4% of its gas and that it is connected to Norway for piped gas and has three import terminals for LNG.
Countries in Continental Europe are more exposed to Russian supply shocks, with EU member states having agreed to reduce gas consumption by 15% to help guard against Russia reducing piped gas to the bloc. Germany is a case in point. It relies on Russia for around a quarter of its gas and the Independent Commodity Intelligence Services (ICIS) reports that the chemicals and pharmaceuticals industry uses around 15% of the country's gas consumption.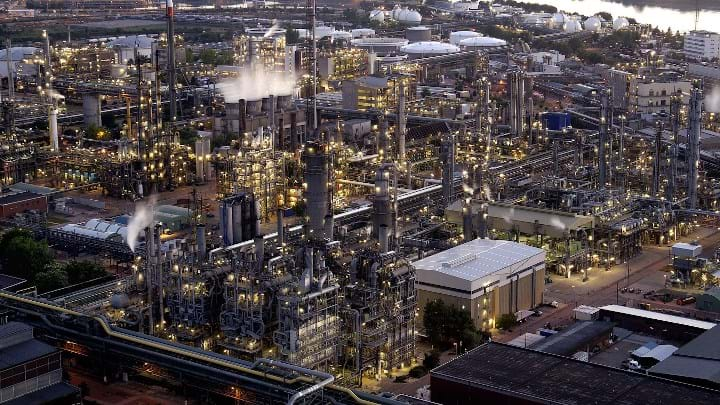 BASF
Russia's state gas firm Gazprom has said it will reduce supplies to Germany even further, citing technical problems that are disputed by European officials who allege Russia is weaponising its energy supplies. There is a risk that come winter, Governments will force European industry to shut down operations in order to prioritise using reduced supplies to heat homes.
European chemical producers have already begun ramping down their operations and seeking alternative supplies of gas. Reuters reports that German chemicals major BASF has reduced production at facilities requiring large volumes of natural gas, including ammonia plants. German chemical firm Evonik announced today that a loss of Russian gas supplies "would seriously jeopardise chemical production". It has struck a deal to substitute the natural gas it uses at its Marl complex with LPG from BP's Gelsenkirchen refinery and has halted plans to shut down the site's coal-fired power plant.
"By substituting natural gas with LPG and continuing to operate the coal-fired power plant, we can completely dispense with natural gas for energy supply at our largest German site in Marl – without any significant curtailments in production," said Christian Kullmann, Chairman of Evonik. The company said it has taken similar measures to substitute natural gas at its other sites across Germany and that its other European sites are independent of Russian supplies. "The energy supply at our European sites is thus largely secured, even in the event of a Russian gas stop."
ICIS has warned that while companies are seeking alternative sources to generate power and heat for plants, a full switch is not possible. If chemicals sites are forced to close it will affect producers downstream and further stifle economic activity.