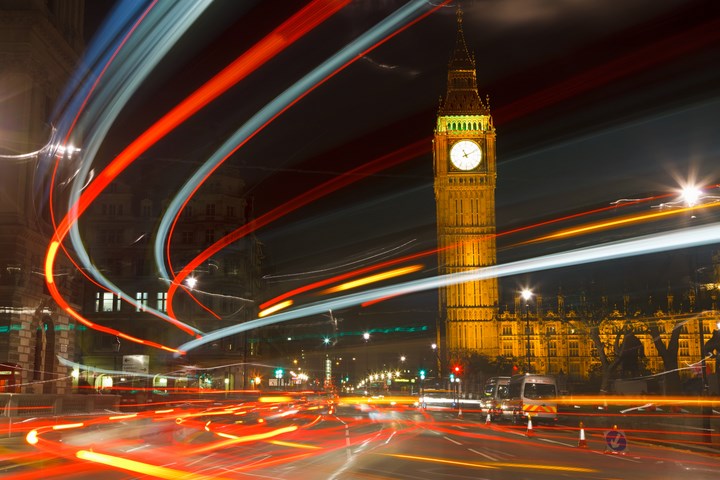 DESPITE historic climate commitments, the UK Government has been too slow to follow these with delivery. The UK Climate Change Committee (CCC) said this as it announced progress reports appraising the "twin climate challenges" of cutting emissions to net zero and adapting to climate risks facing the country.
CCC says this "defining year" for the UK's climate credentials has been marred by uncertainty and delay of a host of new climate strategies. For example, CCC highlights that the UK's ten-point plan for a "green industrial revolution" was an important statement of ambition, but it so far hasn't been backed by firm policies. It adds that the UK has often missed the mark with strategies that have emerged, and with every month of inaction, it will get harder to get back on track.
Progress on net zero
In 2019, then-Prime Minister Theresa May announced that the UK would legislate to reduce CO2 emissions to net zero by 2050. On the way to this goal, it has the legally-binding target of cutting emissions by 78% from 1990 levels by 2035.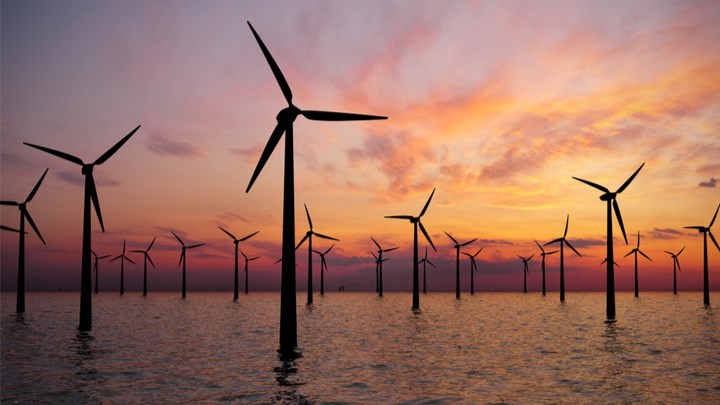 CCC identified 21 abatement sources in judging progress towards the UK's sixth carbon budget. Only one of these areas – offshore wind – had ambitions in line or beyond CCC recommendations and had credible proven, policy already at work. Non-residential energy efficiency and behaviour change, energy efficiency, and hydroge also have high ambition, but are not backed by sufficient policy. Despite not having clear ambition, renewables has credible, proven policy, according to CCC.
Even so, emissions reductions have been achieved.
An area of "major" success has been electricity. This is seen in the 65% decrease in emissions between 2009 and 2019. During that decade, the carbon intensity of the grid also fell, from 500 gCO2/kWh to 200 gCO2/kWh. Additionally, electricity generated from variable renewables increased from 9 TWh (3% of total generation) to 73 TWh (6%). CCC says this must continue, matched with solid commitments to decarbonise buildings, transport, industry, and agriculture.
Industry was also an area which saw significant reductions between 2009 and 2019, largely due to the changing structure of the UK's manufacturing sector (responsible for about 20% of the decrease), improved energy intensity (40%), and a shift to lower carbon fuels (40%), while overall output has grown.
CCC says that during the 2020 lockdown, UK emissions fell to nearly 50% from 1990 levels. The year saw a record 13% year-on-year reduction in emissions. Manufacturing, construction, fuel supply, and electricity generation averaged a fall of 10% in 2020, which CCC primarily attributes to a short-term decrease in economic activity and energy demand due to UK and international lockdowns.
But despite this positive shift in emissions levels, medium- to long-term impacts in these sectors will depend on national and international recovery post-Covid. While some reduction might continue into the future – such as through economic scarring and sustained low oil and gas prices – emissions levels are likely to rebound as the world exits the pandemic.  
CCC says that to enable sustained reductions in emissions requires sustained Government leadership, underpinned by a strong net zero strategy.
Adaptation progress
According to CCC, climate progress is not keeping up with the increasing risks facing the country. Out of 34 priority areas assessed by CCC, only five have shown adaptation progress from 2019. These include river and coastal flood alleviation; surface water flood alleviation; extreme weather impacts on business; supply chain interruptions; and commercial fisheries.
Additionally, no sector scores highly when it comes to risk management. In the few years since 2019 they have had to improve, sectors are still failing to appropriately manage vulnerability and exposure to climate change and align to meet relevant climate goals such as public health protection and enhancing biodiversity.
The Government's National Adaptation Programme (NAP) sets out the actions Government and others will take to adapt to the challenges of climate change. The 2008 Climate Change Act, a legally-binding climate change mitigation target set, requires a new NAP to address risks from climate change every five years, just as it requires a new carbon budget and climate change risk assessment (CCRA) every five years. The UK has so far published two NAPs, in 2013 and 2018.
According to CCC, the UK Government's NAP has not yet delivered the necessary improved resilience to climate change as intended by the nation's Climate Change Act.
CCC states the programme has not developed national preparedness for a 2°C rise in temperature, or even higher levels of global warming. According to CCC, higher levels are still a possibility in the second half of the century.
Additionally, no actions in the programme respond to risks to the UK from climate change overseas. Risks in several areas are deemed to need more action, such as international supply chains. CCC has already stated that overseas risks need to be included in the next programme. The committee notes specific actions needed to manage international climate risks – such as increasing reliance of international trade systems and reducing on long, "just-in-time" supply chains that are susceptible to shock.
The UK's third NAP is set to come out in 2023. CCC says the coming programme must be "more ambitious; more comprehensive; and better focussed on implementation". In its progress report, CCC prioritises the actions needed from Government and made recommendations to aid policy. The committee makes 50 recommendations addressing actions needed before the publication of the next National Adaption Programme.
Recommendations
In total, CCC makes more than 200 joint recommendations to all parts of Government, to address the climate challenges the nation faces. It did this drawing on its analysis of the UK's sixth carbon budget and the CCC's third CCRA. "The opportunity to implement them is there if the Government moves decisively," CCC states.
The CCC's recommendations include actions such as committing to a net zero test to ensure that all Government decisions are compatible with legislated targets; delivering the overdue net zero review, which should include plans for fairly funding decarbonisation and consider policy implication for a just transition. It also makes sector-targeted recommendations such as establishing funding mechanism(s) to support the costs of both electrification and hydrogen-use in manufacturing as soon as possible, targeting to award funding in 2022; and developing a hydrogen strategy out to 2035.
Focussing on adaptation, CCC's recommendations include ramping up adaptation ambition, implementation, and evaluation in the upcoming NAP and making changes ahead of the next round of adaption reporting, including making it mandatory for all infrastructure sectors.
CCC also recommends the Government publishes an overall net zero strategy, but also highlights that the Government is taking a "high-stakes gamble" by focussing its efforts on a new strategy, expected in Q3. CCC says it is "absolutely critical" that the strategy is published before COP26, with clear policy plans, and that it is fully backed by Treasury. It adds that the strategy has to be accompanied by a commitment to prepare the UK for serious climate risks as the next cycle of adaptation planning begins.
The COP26 climate summit will be hosted by the UK in Glasgow, in November. Adaption is one of the key themes for the conference and the UK Government has been appointed a dedicated Adaption Champion.
Lord Deben, Chair of the CCC, said: "We are in the decisive decade for tackling climate change. The Government must get real on delivery. Global Britain has to prove that it can lead a global change in how we treat our planet. Get it right and UK action will echo widely. Continue to be slow and timid and the opportunity will slip from our hands. Between now and COP 26 the world will look for delivery, not promises."
Baroness Brown, Chair of the CCC's Adaption Committee, commented: "The UK is leading in diagnosis but lagging in policy and action. This cannot be put off further. We cannot deliver net zero without serious action on adaptation. We need action now, followed by a National Adaptation Programme that must be more ambitious; more comprehensive; and better focussed on implementation than its predecessors, to improve national resilience to climate change."