A NEW proposal from the Australian government seeks to remove renewable energy subsidies and promote power from ready-to-use sources such as coal, gas, hydro or batteries.
The National Energy Guarantee (NEG) is designed to deliver more affordable and reliable electricity, and create a "level playing field" between different forms of power.
It is made of two parts that will require retailers across the national electricity market (an area excluding Western Australia and the Northern Territory) to deliver set levels of dispatchable energy whilst meeting emissions requirements.
The proposal is estimated by the Energy Security Board, a regulatory body, to reduce annual household bills by an average of A$110–115 (US$86–90) from 2020–2030. It follows a decade of rising power prices for domestic consumers, and a year where the country's vulnerable grid was exposed by a series of power outages caused by severe weather events.
The proposed changes in policy are not yet known in detail, as the announcement was not accompanied by a white paper. Prime minister Malcom Turnbull, however, has described the plan as a "game changer".
"Past energy plans have subsidised some industries, punished others and slugged consumers. The NEG will lower electricity prices, make the system more reliable, encourage the right investment and reduce emissions without subsidies, taxes or trading schemes," he said in a statement, adding: "It is truly technology-neutral, offering a future for investment in whatever technology the market needs – solar, wind, coal, gas, batteries or pumped storage."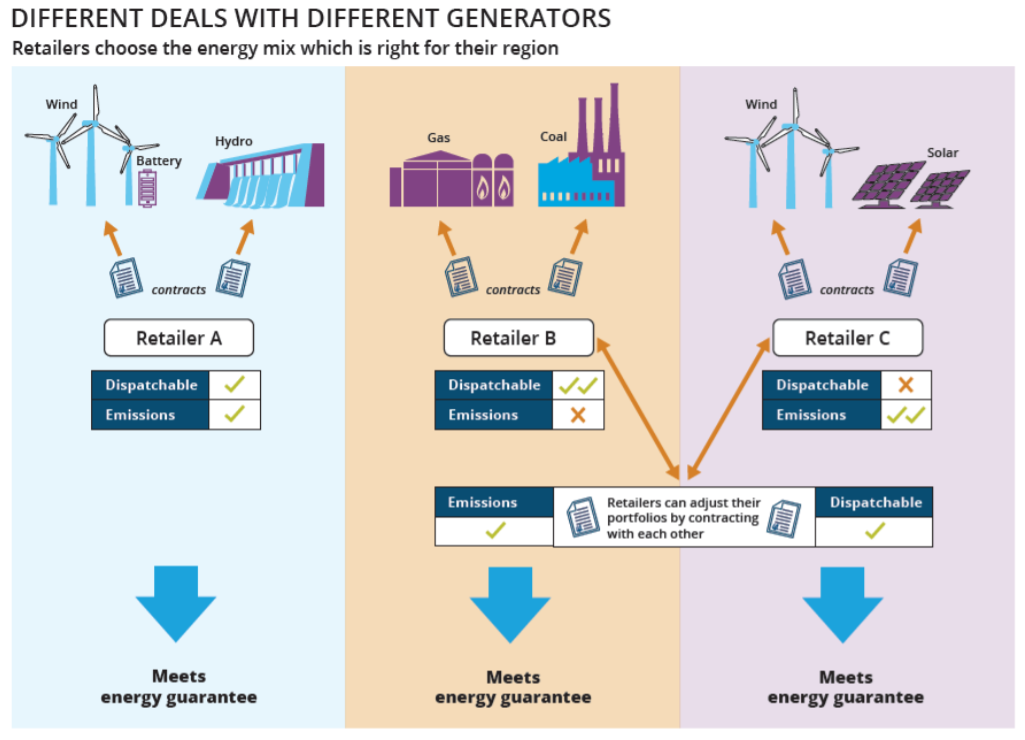 The proposal marks the rejection of a recommendation for a clean energy target from the country's chief scientist, Alan Finkel, and has been criticised by environmental groups and political rivals.
Greenpeace Australia said that under the new plans, achieving Australia's promised national emissions reductions targets under the Paris Agreement would be "impossible", while Friends of the Earth said: "Tragic day for Australia. The federal government caves in to the climate deniers and energy troglodytes in its ranks."
The opposition Labor party has claimed that the new plan was a "capitulation" to former prime minister Tony Abbott, who is pro-coal. The party's leader Bill Shorten said: "Malcolm Turnbull knows that the chief scientist's report is the way to go. Four months ago he was endorsing a clean energy target. Now he has dropped the lot. He is not interested in prices ... All he is doing is keeping Tony Abbott from rolling him in the party room."