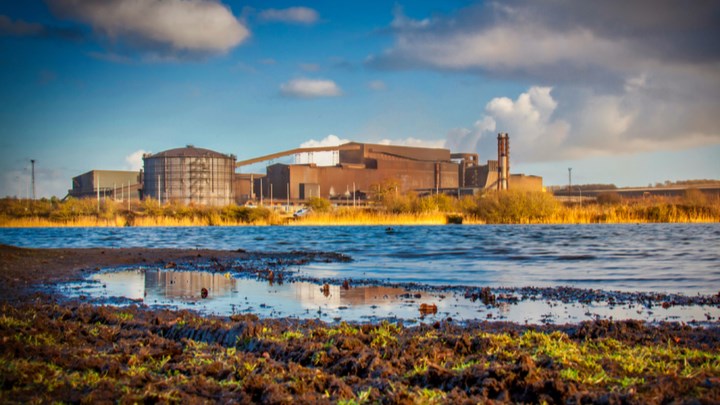 THOUSANDS of jobs are at risk at British Steel after rescue talks with the UK Government broke down, and the company has now entered insolvency.
British Steel directly employs around 5,000 staff, including 3,000 at its integrated steelmaking site in Scunthorpe and 800 at its construction steel site in Teesside. There are also tens of thousands at risk including contractors and those employed downstream through the supply chain.
While British Steel's manufacturing sites remain in operation, talks are underway to find a new buyer, and the Government is facing calls to nationalise the assets.
Competitive pressure is being exerted on the UK steel industry from a number of different directions. Doubts over Brexit, a weak pound, and relatively high electricity prices and business rates have all been blamed for putting the industry at risk. Furthermore, the performance of owner Greybull Capital is under scrutiny, with reports that the equity firm was unable or unwilling to invest more money to save the assets. Greybull Capital bought the assets from Tata Steel for just £1 (US$1.27) in 2016.
In May, Greybull Capital asked the Government for £75m to keep British Steel in business, this after the government loaned it £120m in April to cover its EU emissions liabilities. UK Business Secretary Greg Clark said the Government has worked tirelessly with the owner and lenders to save British Steel from insolvency but could go no further.
"The Government can only act within the law, which requires any financial support to a steel company to be on a commercial basis. I have been advised that it would be unlawful to provide a guarantee or loan on the terms of any proposals that the company or any other party has made," Clark said.
"In the days and weeks ahead, I will be working with the Official Receiver and a British Steel support group of management, trade unions, companies in the supply chain and local communities, to pursue remorselessly every possible step to secure the future of the valuable operations in sites at Scunthorpe, Skinningrove and on Teesside."
Impacts on industry
There are warnings that if British Steel were allowed to fail, aside from massive job losses in local communities, the effects would ripple downstream.
Richard Warren, Head of Policy at trade group UK Steel, said that while the UK-based industry produces a wide range of products there is little overlap among producers, so if one were to fail, a whole class of materials would need importing. In the case of British Steel this includes beams for construction.
"More strategically important…98% of our rail comes from British Steel," Warren said. "So we'd have to be importing it all into the UK."
Imports have become a hot-button issue for UK steel producers. The US has implemented steel tariffs that essentially close its market to imports. In response, the EU brought in its own measures to prevent non-EU suppliers, including China, from flooding the market. With doubts over the UK's withdrawal agreement and future trading relationship with the EU, buyers in the bloc have been reluctant to agree contracts to purchase from the UK in case it leaves without a deal and its steel becomes subject to EU import tariffs.
In December, UK Steel warned that high power prices are threatening industrial competitiveness. In a report called The Energy Price Scandal it highlighted that UK steel producers pay around £65/MWh of power compared to £43 in Germany and £31 in France.
Additionally, the pound is weak, which is an advantage for producers exporting steel but increases costs for the import of raw materials including the coal and iron ore that the Scunthorpe site uses to produce its steel.
Next steps
The union Unite has called on the Government to take direct ownership of British Steel until a buyer can be found and "to avoid an economic and industrial catastrophe". It has also said it will push for a full investigation into Greybull Capital's management of British Steel
"While Greybull cannot be allowed to walk away scot free and must be held to account for its stewardship of Britain's second-largest steelmaker, ministers cannot wash their hands of the Brexit farce and ongoing uncertainty that has placed the company in difficulty, nor allow a business of such strategic importance to UK plc to disappear like the steelworks of SSI several years ago," said Unite Assistant General Secretary Steve Turner, referring to the closure of the Redcar Steelworks on Teesside in 2015, where more than 2,000 people lost their jobs.
UK Steel also made direct reference to the SSI closure, noting that focus now needs to be on securing the future of steel production British Steel and avoiding the mistakes made in Teesside.
"One of the key problems we had in Teesside was the site very quickly stopped producing steel and it wasn't mothballed correctly," said Warren.
"One of the problems with not mothballing a site properly is essentially you ruin a lot of the equipment and facilities on site. It becomes extremely expensive and difficult to restart production. Effectively, the blast furnace at Teesside is unusable. At all costs that sort of situation needs to be avoided at Scunthorpe."
Warren said the insolvency process should secure enough time to find a new buyer and keep what the trade group describes as a strategic UK asset in operation.
"This isn't a crisis like we saw in 2015/16, where the majority of the steel industry was looking at risk. Whilst there are challenges, and Brexit is undoubtedly one of those challenges, the global demand for steel continues to go up."
The UK Government published the results of an independent study in December 2017, that found that by 2030, new demand for steel would climb by £3.8bn in the UK alone.
"The actual outlook for the demand for the consumption of our products remains high, there is absolutely no reason why with the right measures in place we can't have and continue to have a very profitable, sustainable steel industry in the UK," Warren said.