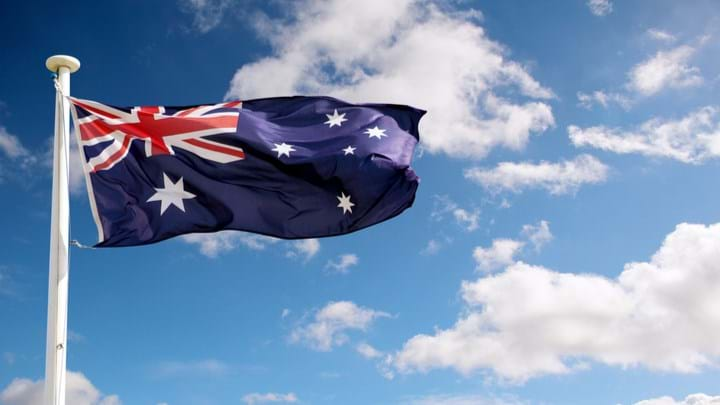 AS PART of its "gas-led recovery", the Australian Government has released the first full National Gas Infrastructure Plan (NGIP) to help secure gas supply over the next 20 years.
The plan has been met with criticism from environmentalists, highlighting that continued reliance on gas will stand in the way of net-zero goals.
Australia's NGIP identifies a long-term development pathway for gas supply and infrastructure out to 2041, including key priority actions that can ensure more gas is delivered at least cost to keep prices internationally competitive. It is expected to support a strategic approach to investment over the next 20 years, guiding industry to address priority areas to avoid a supply shortfall.
The five priorities identified by the plan include:
expanding storage, pipeline infrastructure, and flexible supply capacity in the south, noting that priority projects identified in the interim NGIP report remain critical to ensuring that the east coast gas market does not experience supply shortfalls;
proving the viability of new upstream resources in both existing and new basins;
advancing early-stage infrastructure design and development activities that enable access to new basins;
enabling increased flow through additional north-south pipeline capacity, helping to address declining production from southern fields while existing and new northern basins become increasingly important for domestic supply security; and
coordinating gas infrastructure priorities with the National Hydrogen Infrastructure Assessment, which will provide more detailed information on possible hydrogen development pathways and implications for gas infrastructure.
The Government will integrate planning for gas infrastructure with potential hydrogen industry growth in the next NGIP, due for release in late 2022.
Australia's NGIP also reports that at least one new basin needs to be brought online before 2030 to meet projected east coast demand, and identifies critical basins to unlock out to 2030, including Santos' controversial Narrabri gas project.
Angus Taylor, Minister for Industry, Energy and Emissions Reductions said that the NGIP signals to the market priority actions that will ensure affordable, reliable gas and provides a pathway to unlock new supply.
He added that the Government "is serious about gas and acknowledges the important role it plays supporting jobs, food production, manufacturing, industry, exports and energy supply". Australia committed A$38.7m (US$27.6m) in the 2021–22 Budget for targeted support to accelerate critical gas infrastructure projects identified in the Interim NGIP.
The Government is now calling on industry to contribute to a new Expression of Interest (EOI) process to identify critical projects that require support to accelerate delivery. The EOI seeks submissions on critical mid-stream gas infrastructure projects that meet both priorities identified in the NGIP and the principles of the Future Gas Infrastructure Investment Framework. This includes projects that enhance competition in the market and allow for the consideration of gas infrastructure that also supports hydrogen, carbon capture and storage, and biomethane.
Taylor said that the Government "wants industry to make these investments, and the Investment Framework and EOI will allow us to take action to accelerate the development of critical projects to final investment decision".
The Investment Framework, released at the same time as the NGIP, lays out the principles for potential Government support.
Organisations and companies operating in the gas industry have welcomed the releases of the NGIP and Investment Framework, including the Australian Pipelines and Gas Association (APGA). APGA is the peak body representing Australasia's pipeline infrastructure.
Steve Davies, CEO of APGA, said that gas is the second-largest source of energy in Australia and demand has not been forecast to decline for more than a decade, thus ensuring reliable supply is critical to future prosperity.
Kevin Gallagher, CEO of Santos reportedly also welcomed the plan. The Guardian reports that he warned that failure to continue developing national oil and gas resources would lead to import from places such as "Russia and the Middle East, and Australian workers and Australian living standards will be the poorer for it".
Environmentalists such as Greens Federal Parliamentary Leader Adam Brandt, oppose plans to continuing relying on gas.
He said: "Australia has no pathway to net zero, even by too-late 2050, and this plan is the proof."
"The International Energy Agency says no new oil, coal, or gas if we want to limit warming to 1.5 degrees. This plan for massive gas expansion locks in devastating global heating and it means climate catastrophe within our lifetimes."
Earlier this year, the IEA warned that no new oil and natural gas fields are needed in the pathway towards net zero.
The Guardian reports commentary from Suzanne Harter, Climate Change Campaigner at the national environment organisation Australian Conservation Foundation (ACF). She was quoted to have said that "it is completely out of sync with global market trends which are to get out of fossil fuels". She reportedly added that the plan contradicts commitments to keep global warming to less than 1.5°C, which Government signed at COP26. Bruce Mountain, Director of the research centre Victoria Energy Policy Centre reportedly said that "gas in electricity production is ancient history. It really is throwing away money [to support new gas infrastructure]".
Prior to COP26, Australia announced a target to reach net zero emissions by 2050 via "technology not taxes", but its plan does not include any legislation or targets fossil fuel use, and partially relies on future technologies.