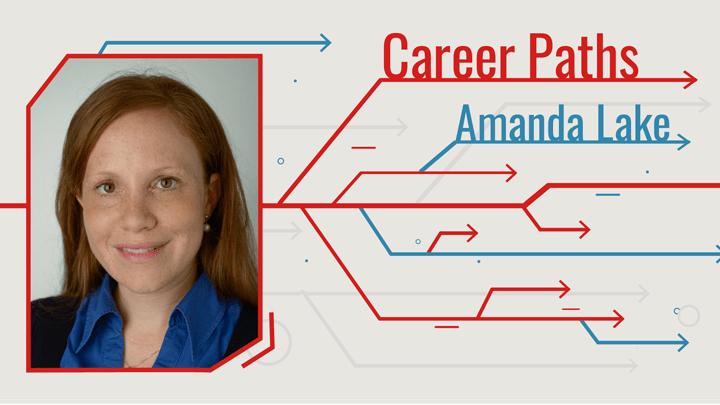 Amanda Lake talks about her work in the municipal water sector, in water and wastewater treatment.
IN THIS series, we speak to chemical engineers working outside of the fossil fuel sectors to highlight the breadth of opportunities open to those just starting their careers or seeking to change sectors.
Amanda Lake is the Process Discipline Lead for Water at Jacobs, and provides technical and team leadership to around 35 process engineers – mainly chemical engineers. This work is largely in the municipal water sector. She and the team undertake process assessment, process modelling and design from conceptual to detailed levels, support for construction and commissioning activities and also strategic industry research work.
She has worked at Jacobs for the past 13 years, having several engineering roles within the water business during that time. Prior to that, she had process engineering roles at other engineering consulting companies in Australia and the UK. Her qualifications include Bachelor's degrees in Environmental Engineering and Science and a Master's degree in Water and Wastewater Treatment.
"Recent projects I have worked on include assessing resource recovery options to implement circular economy in the water sector – assessing the benefits of energy and materials that can be recovered during drinking water and wastewater treatment. And also a project developing the conceptual design of four advanced water recycling plants that will provide up to 250m L/d to provide water supply resilience for London over coming decades.
"I am responsible for bidding, planning and delivering projects. This includes for example supporting water resources and drainage wastewater planning activities by water companies which are large, high-level programmes of process engineering and optioneering at catchment level. They can also be very detailed too – academic literature reviews of the best science to estimate emissions of nitrous oxide and methane from wastewater treatment – or developing site sampling campaigns to estimate flow and loads to support process design or commissioning work.
"My current focus is increasingly on the sustainability side – mitigating process emissions, implementing nature-based treatment solutions and transitioning to a circular economy away from our current linear model of never-ending resource consumption. This is really rewarding and feels important, given the crises we face as a society in terms of climate, biodiversity, and inequality."
What aspects of chemical engineering do you apply daily in your current role?
"I've been working for 21 years now but still apply process engineering fundamentals – unit operations, mass and flow balances, process calculations, models and P&IDs – though these days my role is largely reviewing rather than the doing. I think I also apply systems thinking and constantly asking 'why', which is part of being a chemical engineer."
What skills have you developed since leaving university that have benefited your career?
"Doing a parallel degree in Sustainability and subsequent studies in Water Policy and Law really helped my career. The broader context and understanding as well as professional networks that come with continued learning I think are so powerful.  
"University is really structured and siloed in many ways – into subjects and labs and that final-year project. All of this is really important, but the real world is fluid, flexible, frantic and much more multi-disciplinary. Being resilient and willing to change and be flexible, learn and unlearn and to work across disciplines and sectors are definitely skills that have helped me progress and to work in different roles and places. A large part of my continued professional development is definitely still technical. But in some ways the more important skills I continue to learn are communication skills, learning to be a respectful, empathetic communicator. These are definitely skills I'm still learning every day, but which are so important."
What are the key challenges in your sector that chemical/process engineers are well equipped to help address?
"In water, chemical engineers are well equipped to design the low carbon, sustainable, healthy future that society needs. We understand the science and can take action in terms of engineering solutions. We rely on finite freshwater resources and use significant energy and resources to treat these for use, and chemical engineers have the skills required to, for example, develop more natural treatment wetlands or advance thermal solutions to produce energy and sequester carbon.
"They also have health and safety fundamentals and understanding of hazards and risk, which are of relevance no matter the sector. In the water sector, we know there is more we could learn from chemical engineers in other sectors.
"What's more, as we reimagine water and used water as more circular, and consider our treatment plants as energy and materials factories rather than wastewater treatment plants, there will only be more need for chemical engineering skills to realise all these new products. Chemical engineers have skills in gas management and fugitive emissions, heat and energy assessments, as well as in alternative technologies for resource recovery such as ammonia stripping, pyrolysis and gasification, biogas or biomethane reforming, hydrogen production, renewables. The water sector needs all of these and more just now.
"And we definitely need more people capable of systems thinking, which chemical engineers are skilled at."
What advice would you give to a recent graduate or early careers chemical engineer who wants to work in your sector?
"Seek out companies that have Accredited Company Training Schemes with IChemE, which will really support your career journey towards getting Chartered. Find free events to attend and learn more about sectors you're considering. Join professional special sector-focused groups like Water SIG at IChemE but also check out other focused professional associations. For example in water these are CIWEM and IWA. Follow companies and people on social media to see what the sector is up to – and don't hesitate to contact people. Speaking with a recent graduate already working for the company about what day-to-day work is really like can be so useful and is something I will always suggest if someone gets in touch and shows some interest."
And what about advice for an engineer considering moving into your sector from a different sector?
"Read up on the sector and find areas and people working in it that interest you, identify your transferable skills, and talk about them in your interviews. This could be health and safety, heat exchangers, membrane technologies, or fugitive emissions management and understanding. There are so many fundamental chemical engineering skills common across sectors and many more transferable skills than I think we appreciate. Really spending the time to reflect on these is important if you're considering a change in sector. This also helps give you the confidence to seek out a new role and recognise the value you can bring."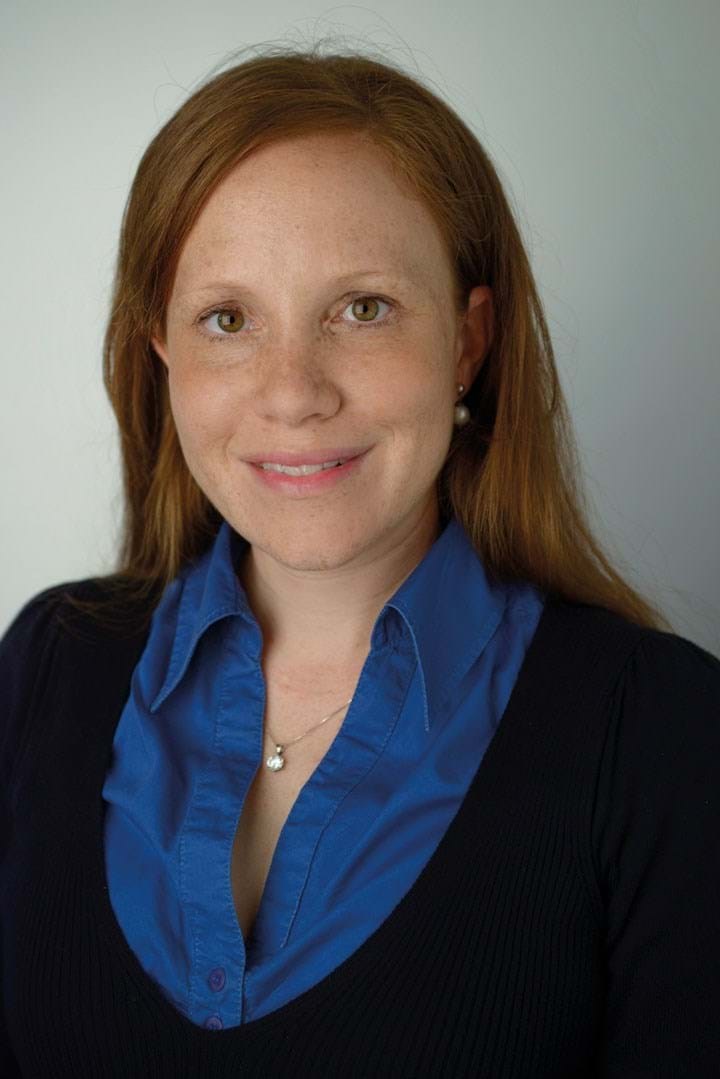 What do you know now career-wise that would have been handy at the start of your career?
"You don't have to have a firm plan. Chemical engineering is a wonderful degree and chemical engineers work across so many sectors, in so many roles within companies, and you can change course along the way.
"Provided you have advocates for you and your career, which you will invariably will (or change roles if you don't!), and those advocates, peers, mentors and friends will help you find a pathway. It's the connections with people you make that are probably more important than anything else. 
"Also, you will learn so much from being out on site, standing over tanks, talking to operators and asking what you think are silly questions.
"Finally, you have to be professional but you don't have to be a dispassionate engineer. You can absolutely be passionate. And in my view this is also key to driving the inclusion and diversity we need more of in engineering – bringing our real selves to work."
---
To read more articles in this series visit https://www.thechemicalengineer.com/tags/career-paths