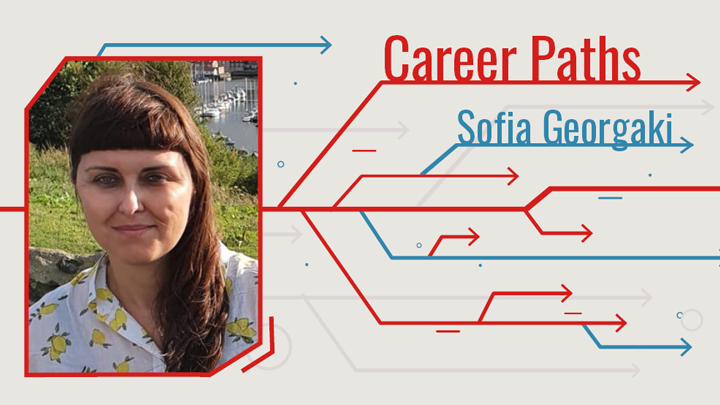 Sofia Georgaki describes her role as Process Lead at engineering major Jacobs.
IN THIS series, we speak to chemical engineers working outside of the fossil fuel sectors to highlight the breadth of opportunities open to those just starting their careers or seeking to change sectors.
Sofia Georgaki is Process Lead at engineering major Jacobs. She is a chemical engineering graduate of South Bank University and completed a PhD in odour treatment and control at Cranfield University before working in the water industry as a researcher and in various engineering roles.
What are the main responsibilities in your current role?
"I manage the team designing the ventilation and odour control system for the Thames Tideway Tunnels. It's the largest combined sewage overflow control system in the UK and one of the most complex designs that Jacobs has accomplished.
"A variety of chemical engineering principles are applied in my everyday role including the design of the process assets applied in wastewater treatment and odour control by using first engineering principles. Or by undertaking modelling studies to identify a problem, understand a process and the challenges associated with it, and to provide a technical solution that is beneficial from a social, economical and environmental viewpoint.
"I manage all the ventilation studies for the Thames Tideway Tunnels and other Jacobs projects including sewer process modelling, corrosion modelling, air movement modelling and analysis, and dispersion modelling studies.
"I provide technical expertise within the team and identify and communicate potential design risks and the actions needed to mitigate them. I also mentor staff, including graduate engineers, on ventilation and odour control.
"I've also been representing Jacobs at internal and external workshops, and participating in bids for projects within the UK, Europe, US and Canada."
What is the most rewarding part of your role?
"Having worked on a variety of projects in the water industry for the past 20 years, the most rewarding part of my role as a chemical engineer is taking a project from an early stage of planning through to design stage and completion."
How does your role contribute to helping solve society's grand challenges?
"The focus of my work at the Thames Tideway Tunnels project is to reduce the number of sewage discharges into the river Thames. The aim is to collect the sewage before it enters the river, cleaning up the river and improving the water quality for the future generations of London. This will also help to prevent fish being killed and allow the river to sustain a rich, diverse array of wildlife.
"There are multiple other benefits such as improving the quality of life for all in London and increased opportunities for recreational use of the river. The project aims to encourage as many people as possible to share in the benefits and get closer to the river. Be that through walking, angling, rowing, sailing, or just turning to face the river. It is fundamental to our vision to reconnect London with the River Thames.
"I also contribute to the goal of providing quality education by engaging schoolchildren around London to encourage the next generation into STEM subjects, and to champion careers in engineering and construction. In the past year the Tideway project has engaged about 3,000 young people, taking its STEM programme online during the pandemic."
What are the key challenges in your sector that chemical/process engineers are well equipped to help address?
"Reaching net zero is one of the biggest challenges for the water industry. Although it is an ambitious commitment, chemical engineers are fully equipped with the skills required for reducing the consumption of natural resources and addressing the threat of climate change. This can be achieved by applying chemical engineering principles to contribute to the following: maximising the use of renewable energy by generating enough solar and wind power to meet 80% of the water sector's electricity demands; producing more biogas from water recycling waste, which can be injected into the grid to heat homes or used as an alternative fuel for transport; using advanced anaerobic digestion for sewage treatment to reduce process emissions; and using electric or alternative fuels to power our fleet vehicles and commercial vehicles."
What chemical/process engineering skills are in demand in your sector?
"Process design skills, process modelling skills, a good understanding of fundamental chemical engineering theories including mass and heat transfer theories are all skills that are transferrable to the design and operation of water, wastewater, and odour control processes. Additional chemical engineering skills and expertise that can easily be applied in the water sector include the application of DSEAR regulations and HAZOP studies, risk assessments, use of process and piping and instrumentation diagrams. A number of theories applied in the design of reactor and gas absorption vessels are also used when sizing odour control equipment."
What advice would you give to a recent graduate or early careers chemical engineer who wants to work in your sector?
"In recent years the water industry has gained extra attention with more chemical engineering graduates joining. My advice to a graduate chemical engineer that joins the water sector would be to try and gain experience on key areas including water and wastewater design, odour control design, risk assessments and HAZOP studies. This could be done by joining a company with an IChemE accredited company training scheme (ACTS) which provides graduates with the right type of training and experience during their initial professional development. This will be also valuable when applying for chartership at a later stage of your career."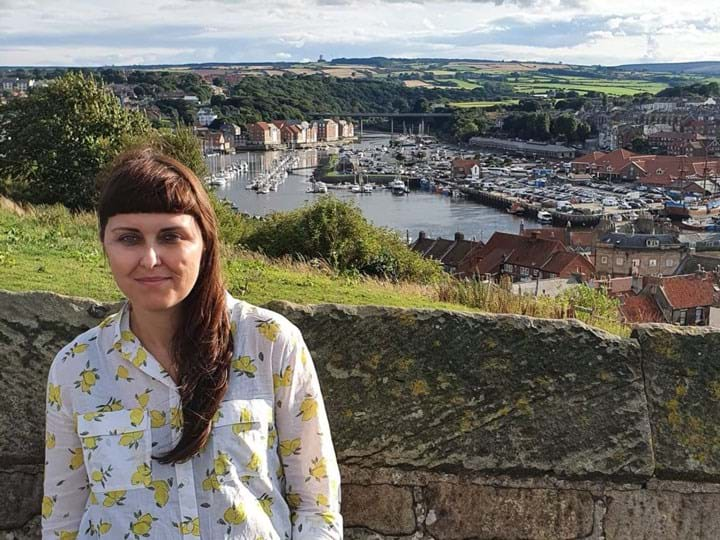 When applying for a role in the water industry, what aspects unique to chemical engineering did you highlight to show you were the best candidate?
"Applying for a non-traditional role required justification that first principles applied in chemical engineering were transferrable to ensure project delivery. One example is my involvement in the development and design of 23 odour control plants as part of the Thames Tideway Tunnel system.
"The water sector is a dynamic and incredibly exciting place to work. Within our Process Discipline team we deliver client solutions across the UK and Ireland water sectors as well as in European and global markets. If you are a chemical engineer looking to provide connected, sustainable, innovative water solutions to help tackling the increasing challenges posed by climate crisis and population growth why not join us?" 
---
To read more articles in this series visit https://www.thechemicalengineer.com/tags/career-paths