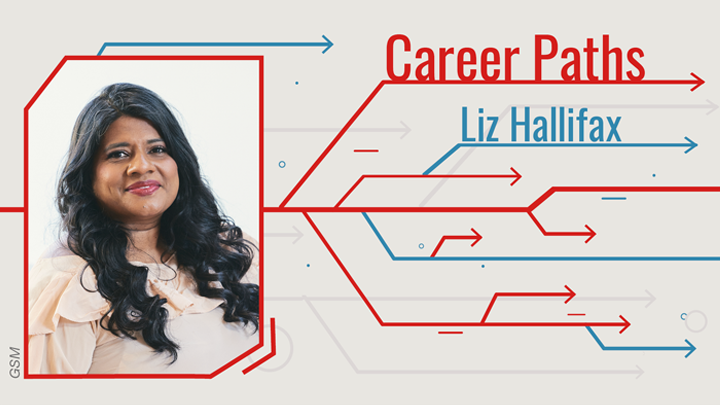 Liz Hallifax talks about her role at Unilever as Global Process Risk Authority with a focus on digital transformation.
IN THIS series, we speak to chemical engineers working outside of the fossil fuel sectors to highlight the breadth of opportunities open to those just starting their careers or seeking to change sectors.
Liz Hallifax works at Unilever in Australia as the Global Process Risk Authority with a focus on digital transformation. She has worked across sectors, weaving her way through roles involving industrial gases, coal-to-liquids, LNG, biofuels and now fast-moving consumer goods (FMCG).
Liz's current role at Unilever involves providing governance on the standards needed to safely design, operate and maintain the company's facilities across the world. She works with engineering teams to help manage design changes and optimise processes. Liz also leads the digital strategy for sustainability, environment and safety that helps manage the short- and medium-term transition needed to meet Unilever's Sustainable Living Plan. This has involved using digital twins and predictive machine learning models. Last year, the company announced that its sustainability initiative has reduced greenhouse gas emissions from its own manufacturing sites by 65%, and eliminated the waste it sends to landfill from factories.
"Sustainability sits at the heart of how I work," Liz says, highlighting that this began early in her career as she worked across various projects focused on energy.
"A defining example would be my team winning the Innovation Award in 2002 from the South Africa Institute of Chemical Engineers. This was in my first two years as a young chemical engineer working for Sasol in South Africa on a facility that turns coal and gas into liquid fuels. Through research and design, we developed an innovative solution that closed the loop on coal mining and refining wastewater.
"The ongoing energy transition has taken me through design roles working as a detailed design engineer at Air Liquide designing bioethanol plants in the US; upgrading refineries in South Africa to meet Euro 5 emission specifications; working as the technical risk authority on a multi-billion dollar LNG operation on the east coast of Australia; to now working on hydrogen initiatives as part of Unilever's decarbonisation strategy."
What advice would you give to a recent graduate or early careers chemical engineer who wants to work in your sector?
"I have evolved my technical skills to keep up with the transient demands put on chemical engineers. I started my career by mastering processing simulations, and project and engineering management. I have since developed a deep understanding of data analytics, machine learning and cloud computing so I can help companies with their digital transformation.
"I recommend graduate engineers focus on building their data analytics skills. Chemical engineers play a critical role in working alongside data scientists in digital transformation. Having basic skillsets helps you have meaningful conversations and improved working experiences. In recent years, data analytics, programming on Python and R have become skillsets that are core to the chemical engineering curriculum. If graduates identify this as a gap in their knowledge, they can upskill using online courses through the likes of edX and Coursera.
"Process engineers have an even more important role to play, especially in regulated and compliance-driven environments whether it is in sustainability, environment or risk management. The responsible use of AI and machine learning algorithms in the process industries allows us to build purposeful and data-centric predictive machine models that optimise performance. Working alongside data analysts in defining and providing rigour on how machine learning models are developed in different sectors ensures models are trained, transparent, relevant, repeatable and reliable to the environment or industry in which you work. We are in Industry 4.0 and moving towards Industry 5.0, where we're working with digital twins, advanced analytics and robotics. Process engineers are problem solvers, design thinkers and analysts capable of driving us towards a sustainable circular economy. We can help industries become more efficient, sweat their assets and explore greater opportunities."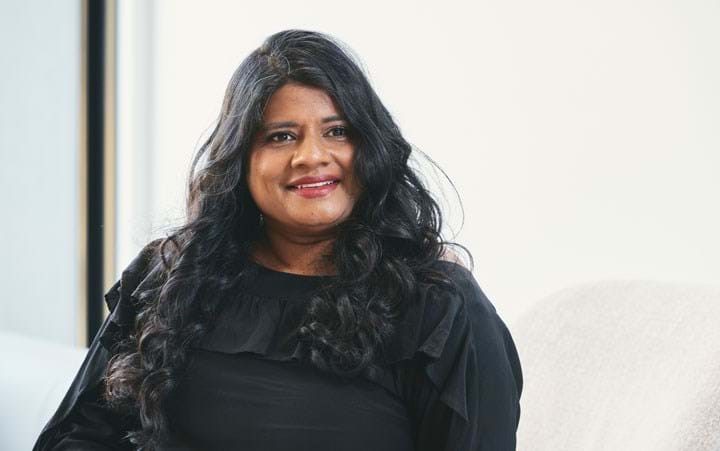 GSM
What advice would you give to an engineer considering moving into your sector from a different sector?
"Engineering is a transferable skill. Being able to define your purpose and articulate your transferable skills or value proposition is important when transitioning across industries. Be a continued learner. Anchor yourself on the skillsets of the future and become future fit. For example, by learning the fundamentals of statistics and data analytics you can help employers develop and implement sustainable solutions, and optimise or disrupt processes and value chains. This will make you an attractive prospective employee for companies working across a wide range of process sectors."
Do you expect the need will grow in your sector for people with chemical engineering skills?
"Yes, we live in a circular economy, with ever-more need to drive sustainable solutions, optimise processing, embrace Industry 4.0 and leapfrog towards Industry 5.0. Chemical engineers will become ever-more important in helping companies be agile, competitive and innovative."
What skills have you developed since leaving university that you think have been key in helping you achieve your career aims?
"An important milestone in my development was the opportunity to study in Boston at the MIT Sloan School of Management where I gained my Advanced Certification for Executives. This opportunity was too good to miss and it certainly allowed me to expand my horizons. It opened up opportunities to learn from leading companies such as Apple and Amazon about supply chain management, platform strategy and digital transformation, which helped me to become a more meaningful contributor in my role in leading strategy on digital transformation and supporting the IChemE board in better understanding AI and trustworthiness.
"I think it's important to be connected and expand your networks outside of your current industry. Also, give back to the community; volunteering for governance roles helps you expand your networks and prepare you for a future move into C-suite roles.
"I currently serve as an Advisory Board Member for the IChemE Safety Centre. We have supported the creation of frameworks for internship guidelines. This helps ensure that university students have meaningful opportunities and the widest exposure to chemical engineering during industry placements.  Also, mentoring young female engineers towards chemical and mechanical engineering chartership has been a passion of mine. 
"My advice is: be a lifelong learner. Be curious, courageous and courteous."
---
To read more articles in this series visit https://www.thechemicalengineer.com/tags/career-paths/