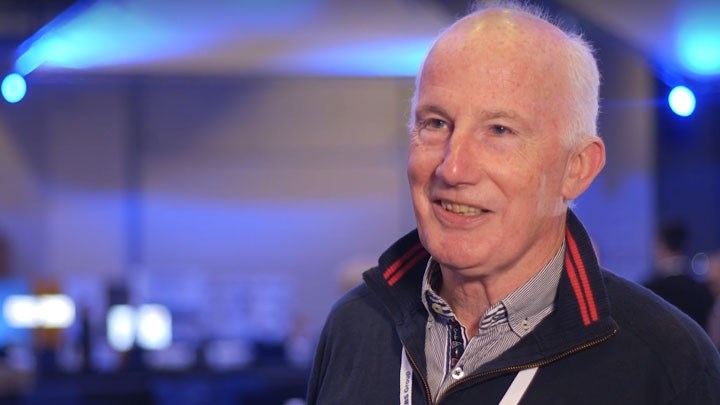 IChemE Past President Ken Rivers on what to expect from the coming Hazards event
ICHEME Past President Ken Rivers plays a key role in the Institution's annual Hazards conference, which this year takes place on 18–20 October in Harrogate, UK. We caught up with him to find out what we can expect at Hazards 32.
What is your role at Hazards 32?
"I chair the technical committee which identifies the key conference themes, encourages and facilitates presenters to contribute, and builds a coherent and engaging programme which will stimulate insight into the key major hazard challenges impacting industry."
Can you give us an insight into the conference?
"This year's Hazards conference is a real opportunity to reconnect with colleagues and fellow professionals, to share learning and insight, and to advance our understanding and application of managing major hazards. We have an opportunity again to make a real difference.
"We felt it was particularly important that the conference should address the existing challenges of making good practice into common practice and the importance of leadership in managing major hazards, as well as the emerging challenges of decarbonisation, energy transition, climate change adaptation, the impact of the pandemic, and the opportunities of digitalisation.
"Having said that, I am delighted that we have been able to include wide-ranging contributions across the full spectrum of process safety. I'm also pleased to include a focus on the importance of cross-sector learning which will help broaden our perspectives.
"We have built on the successes of the virtual events held during the pandemic by reserving plenty of dedicated discussion time into the programme for delegates and speakers to engage on issues. We will also be making video recordings of the presentations available to watch after the live event, alongside the conference papers."
What are you particularly looking forward to?
"After two successful virtual conferences, we are very happy to be returning to an in-person event this year. Hazards 32 will open the door again for connecting and engaging with exhibitors, sponsors and delegates in a way that has not been possible virtually. We have chosen the Harrogate Convention Centre because it will give us the space to reconnect and network again in a way that everyone can feel comfortable."
What are you hoping attendees take away from Hazards 32?
"I am hoping we all walk away from the conference feeing reconnected, re-energised and refreshed to grasp the challenges ahead. And that we can encourage leadership and the application of good practices back in our workplaces and ensure that the new challenges are understood and addressed, particularly around decarbonisation, energy transition and climate change adaptation.
"And last but not least, that the challenges of managing major hazards are not restricted to the process industries or just to the chemical engineering profession, and that attendees choose to look outwards and more fully embrace cross-sector learning."
---
To learn more about Hazards 32 and to register, visit: https://www.icheme.org/career/events/hazards-32