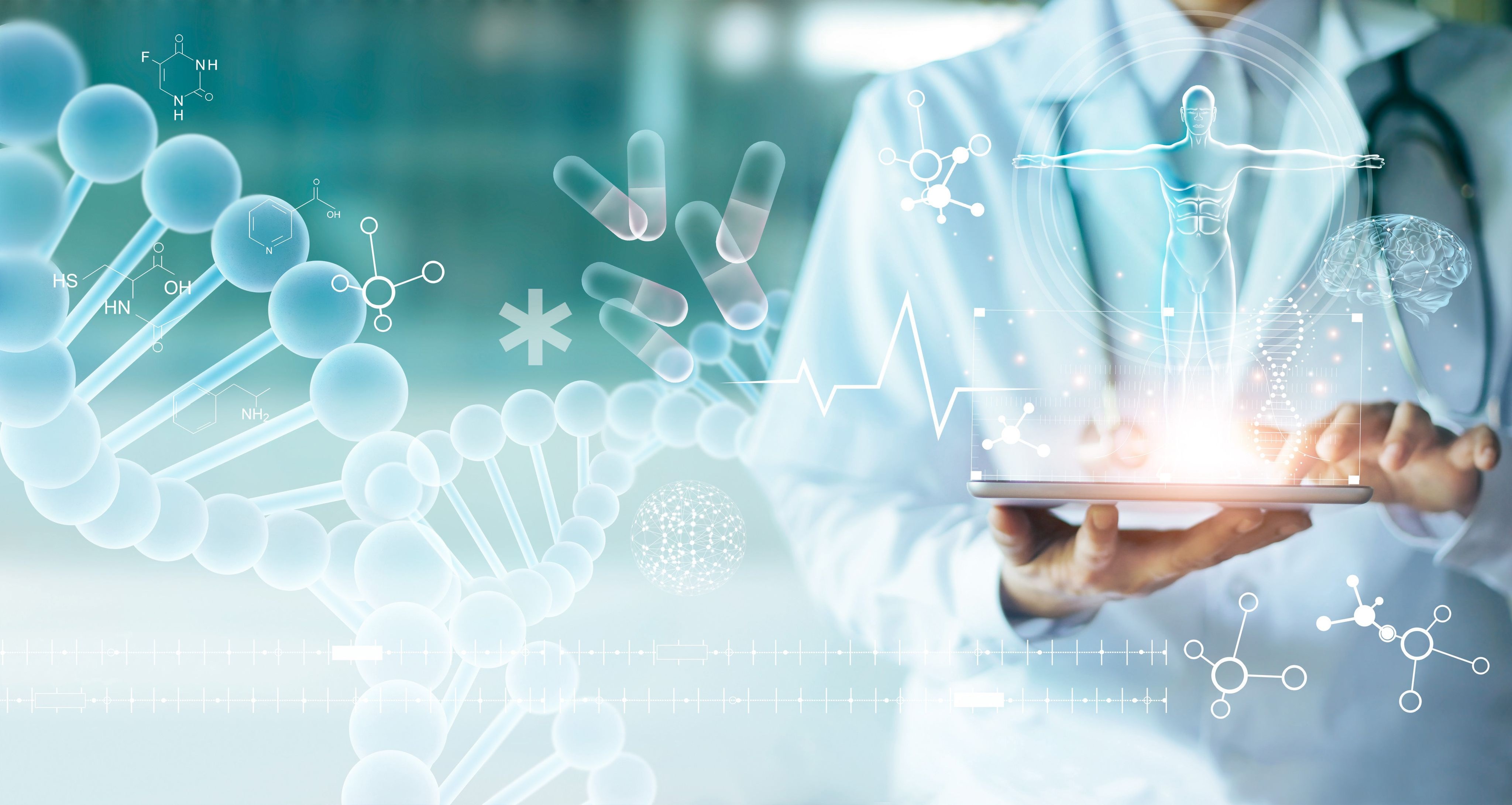 Experts discuss the role of chemical engineers in the future health system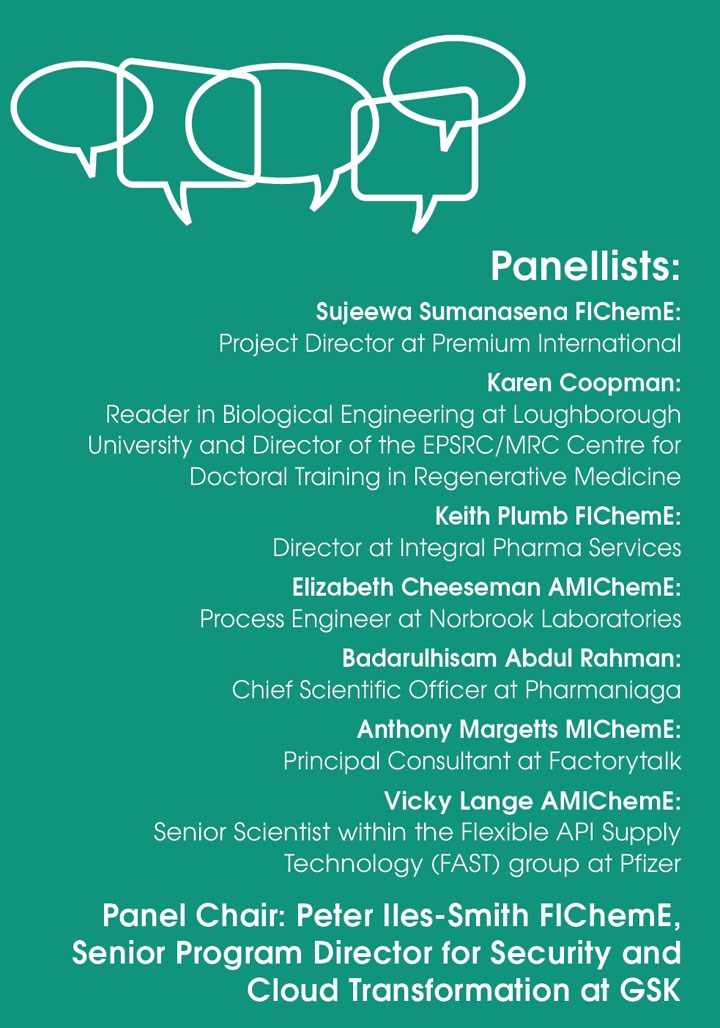 DURING the eighth instalment of IChemE's Centenary webinar series, experts discussed the role of chemical engineers in the future health system – by harnessing new technologies and platforms to help drive improvements in manufacturing, reduce costs, and enable greater global health improvements.
Facilitating global access
Sujeewa Sumanasena, Project Director at Premium International in Sri Lanka, presented on the role of chemical engineers in facilitating access to medicines in the developing world, helping reduce global inequalities, and using new technologies and platforms to improve manufacturing and global health. Premium is an integrated solutions provider serving critical requirements in the health , education and industrial sectors.
Sumanasena has more than 28 years of engineering and project management experience in diverse chemical engineering fields in the UK, Europe, US, and Asia. At Premium, he has spent up to nine years introducing pharmaceutical manufacturing technology to Sri Lanka.
He said that Sri Lanka's pharmaceutical industry is very small, producing only 17–18% of the country's pharmaceutical requirements.
"We have been trying to introduce new technology to Sri Lanka because if you take the industry 10 years ago, everything that was there had been set up…a minimum of 20 years before that, and almost all industry was very basic," he said. The only facility that was to an "acceptable" standard was achieved through the State Pharmaceuticals Manufacturing Corporation, a grant aid from Japan in the 1980s.
Harnessing new technologies and platforms (will) help drive improvements in manufacturing, reduce costs, and enable greater global health improvements
"At that time, when it was installed, it was a state-of-the-art facility. But over a 20-year period due to age, due to…newer technologies, it was just a very basic plant," he said. Premium helped to improve throughput by introducing German technology to the plant – specifically high-speed tableting machines – which increased speed by about 25%.
Sumanasena said the company has also "been looking at different regions of the world, for different types of medication and technology. We are right next door to India, so an obvious choice for Sri Lanka is go to India to get the technology for most of the things we require. Technology from other countries is essential only for some of the other products where the Indian technology might not be the most suitable."
But he highlighted that "if you don't transfer the production technology from experienced and reputed manufacturers, you don't transfer the technology for the DMFs [drug master files], and you don't get people come and teach how plants need to be run; you can't really set up a technology that is going to deliver something good when you're manufacturing. And our role has been ensuring that all these things are actually brought into Sri Lanka."
Q&A
During the webinar Q&A session, panellists further discussed areas where chemical engineers could use their skills to contribute.
Are we sure there are enough raw materials for the manufacturing processes we're describing?
Panel Chair Peter Iles-Smith highlighted the need for change in the supply chain dynamic using the example of car purchase delays due to the lack of "chips to put in the car". He wondered if there was a potential role for chemical engineers to learn a different way to approach the issue, and "not the just-in-time manufacturing with the supplies sourced all over the world". Iles-Smith is Senior Program Director for Security and Cloud Transformation at GSK and is involved in the development of digital technology for use in manufacturing processes.
Karen Coopman, Reader in Biological Engineering at Loughborough University, said: "There's a lot to be said for how much water goes into some of our pharmaceutical processes, and whether we can look at how we reduce that, the solvents that are used for some of the downstream processes, and also whether we can valorise any of our waste products…Hopefully, there'll be this next generation of chemical engineers who think much more about that circular economy, because it will be covered in curricula now."
She highlighted that this concept should be introduced to existing processes, not just "brand new ones".
Are there technologies that we should be looking at that are more sustainable?
Keith Plumb, who has 40 years' experience in the pharmaceutical industry, discussed the benefits of continuous processes for reducing input requirements, such as for steam for sterilisation. Plumb is Director at process, safety, and equipment consultancy Integral Pharma Services.
He said: "Certainly we need to look at the chemistry. Going back to the early days of when I first started, I remember processes for [active pharmaceutical ingredients] that needed 20, 25 steps. And when you consider that each step was at best about 80% efficient…the overall process was lucky if it was 10% yield, compared to what you started with. We've certainly improved on that, but I think there's a long way to go."
He pointed to process intensification as a route for improving yield while possibly allowing savings.
Plumb said there are potentially beneficial technologies that have been around for a long time in chemical engineering that the pharmaceutical industry may not be using "as much we should be using them in order to make the kind of changes that we've been talking about here."
Elizabeth Cheeseman, Process Engineer at veterinary pharmaceutical company Norbrook Laboratories, said: "I think it's because we're in such a highly regulated environment – and necessarily so – that every change is a challenge. So, when you have something that works and maybe its inefficient, there's less of a drive to make that change. But as supply chains constrain us and as we're pushed in other ways then…we might be driven that way."
Iles-Smith said that "we do tend to protect ourselves by the regulated bit sometimes, it's a good excuse not to do anything".
He concluded the discussions, saying: "There's some significant focus areas that we need to drive into our up-and-coming chemical engineering space, around technology, around communication, around the supply chain and reuse and reduction and different approaches."
He added: "It's quite exciting…It's a different world, especially in pharmaceuticals…[but] let's not just focus on being pharmaceutical people. Let's look at what everybody else is doing, even if it's automotive, or chip manufacture, or something that does something different, so we can learn from that."
---
View the webinar recording here: https://bit.ly/3xqYtJX

Join the centenary discussion! Next up: Materials
Register for the 12 October webinar here: https://bit.ly/3R3BZWm
Submit your questions for the panel ahead of the webinar here: chemengevolution@icheme.org
For more on the centenary, including historical reflections from IChemE members, visit the dedicated website: www.chemengevolution.org