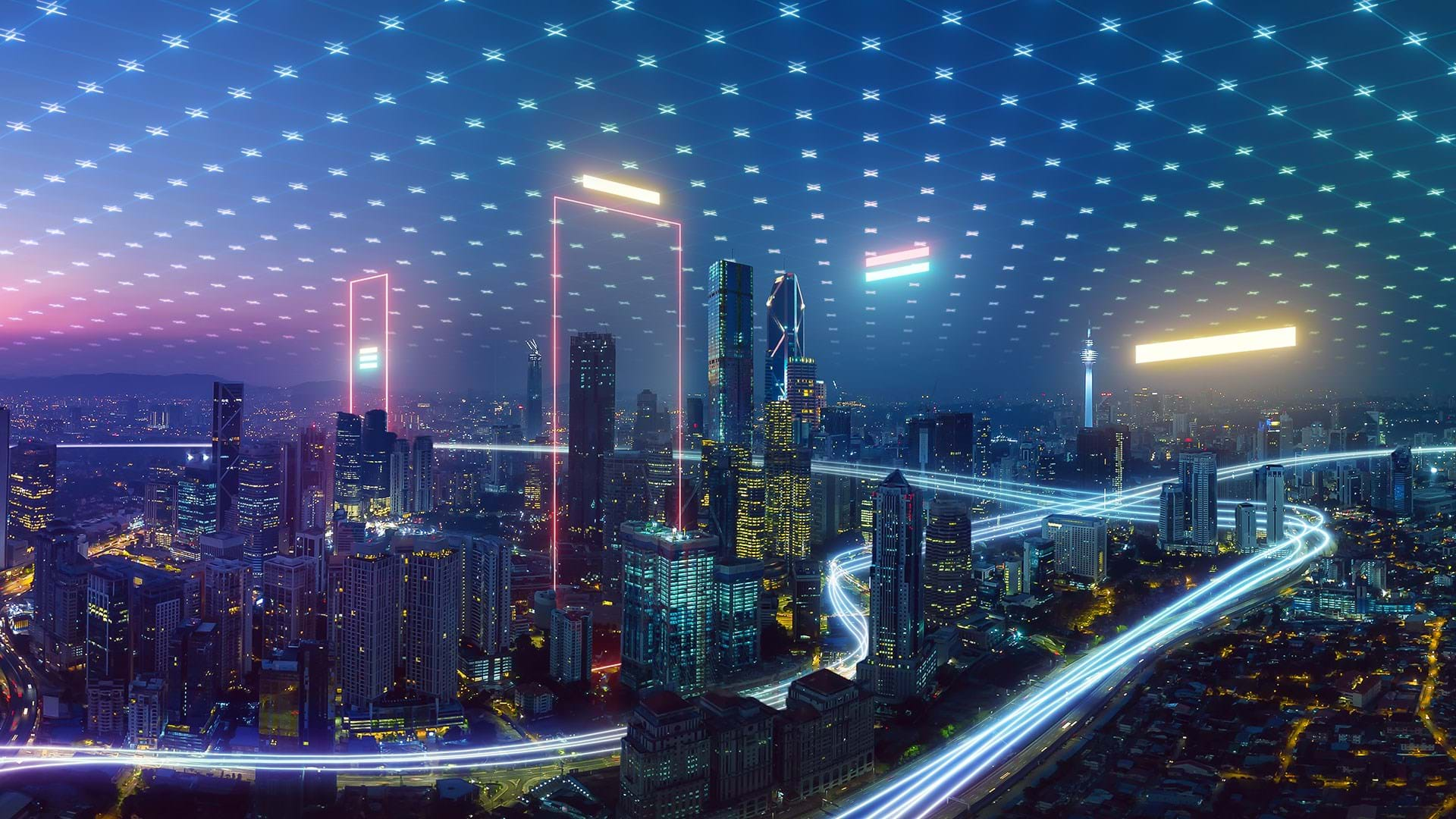 Experts gather to discuss chemical engineers' roles in decarbonisation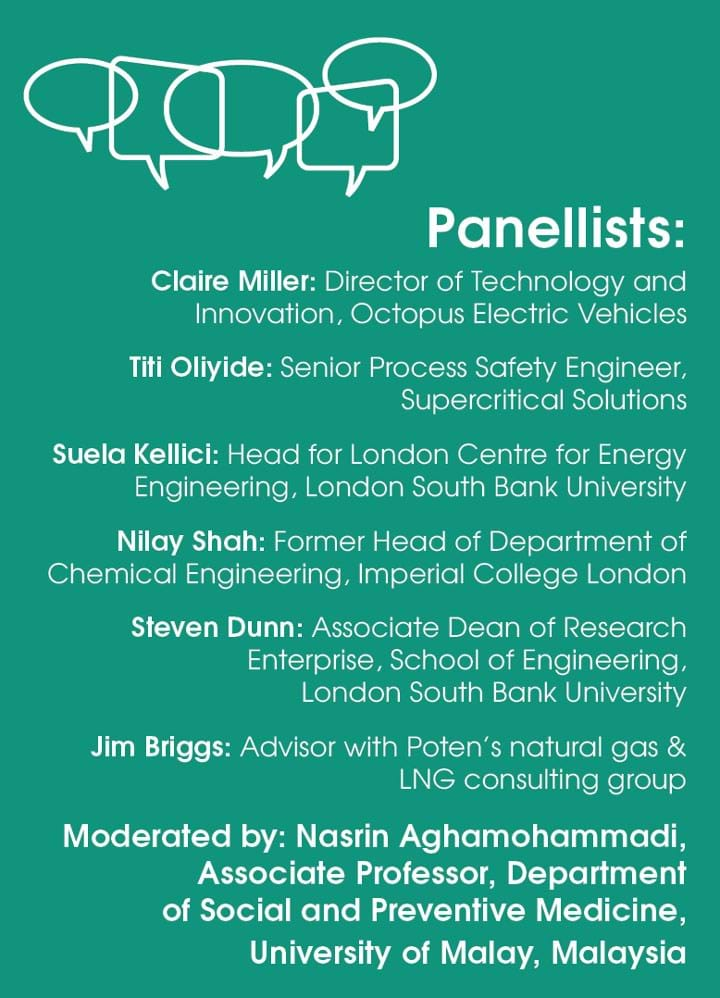 ENGINEERS speaking at IChemE's Centenary webinar on 10 August urged attendees to think and work together creatively to overhaul the built environment and transport as we move into a more heterogenous future.
Nilay Shah set the scene on the big role he thinks chemical engineering has to play in the built environment by explaining that urbanisation is shaping what societies look like and the sustainability challenges they face. Urbanisation correlates to higher GDP, so there's little doubt it will cease, but those who live in cities on average use more energy.
"The big battle against climate change is going to have to be faced everywhere but cities are going to be one of the places we really have to focus on," Shah said.
On the surface cities look different but are the same. If we look beyond their iconic architecture, Sydney with its Opera House, Kuala Lumpur with its Petronas Towers, and instead think of them as complex engineering systems, then they start to look quite similar, said Shah. "We can think about the challenges as being quite common and how engineering can help us to operate and design sustainable cities."
One of the reasons Shah became interested in designing city systems was that the large petrochemical complexes where chemical engineers work have reduced their energy and water consumption per unit of production but the same hasn't been achieved in the places where we live.
"If you use the second law effect and look at exergy, cities are probably about 20% efficient so there's a lot that can be done." Cities are complex systems through which resources flow and are converted, so chemical engineers are well placed to help improve them.
Shah offered a systems thinking framework for cities that consists of a connected hierarchy made up of four tiers. At the bottom is how the city is organised, what the built environment is made of, its climate and the opportunities available for retrofitting it. Then there are the people, how they behave and interact with the environment, which drives resource demands. This in turn informs the layer above and how engineers can optimise the resource flow through the city. And finally there are operations and how we can manage that resource flow and transportation in real time, such as with smart systems.
He then offered some examples of the designs his team have come up with that included a smart interconnected district heating and cooling system for a city in China that experiences significant seasonal swings in temperature. And the design of a water system for a city in South East Asia that experiences water scarcity and flooding. Shah said with systems engineering and good process control, they found they could reduce freshwater consumption and prevent flooding not by redesigning the tanks, but the orifices and control systems.
Fuels of the future
Jim Briggs looked at how chemical engineers can help change marine fuels which contribute around 2% of global CO2 emissions. The IEA has warned industry is not on track to meet its reduction targets. Briggs said chemical engineering input will be needed for the sector to achieve total decarbonisation through the adoption of new fuels though all present major safety, environmental and cost impacts.
This includes toxicity risks of switching to ammonia and methanol; competition with food and land use for biofuels; range anxieties with batteries; and limited scale for a return to sail.
The switch to battery-powered vessels is on the rise, with DNV identifying 439 in service and 188 on order in June 2022, though noted this is a "drop in the bucket" compared to the 100,000 vessels in service around the world. Briggs discussed how oil and gas industry vessels were having to switch to hybrid systems in Norway to meet environmental rules. He added that a series of incidents and near misses related to cooling problems in battery systems showed there is opportunity for chemical engineers to contribute.
Looking to where we might be in 2100 when the sector aims to achieve net zero, Briggs said: "Nuclear is a possible solution. The industry is still pretty nervous about it but it may be a good solution for very large container vessels".
Briggs added: "We could also be eliminating some of the need for shipping, which would help us achieve net zero by distributing manufacturing better around the world and avoiding the amount of cross trading of goods."
Changing behaviours
Steven Dunn picked up on this point during the Q&A session chaired by Nasrin Aghamohammadi. Changes in behaviour are needed he said, pointing to the profligacy of commuting long distances and owning cars that sit motionless for more than 90% of the time.
"We can get away with lower energy density fuels if we change our behaviours and change the way we travel and start to think a little more holistically about the impact that our individual behaviours have." He mentioned that a pool of "zip cars" that people lease for moving around a city could help.
On the topic of behaviour, Briggs said the challenging part of the system is the human being.
"We need to work more with people who are more skilled at human motivation than perhaps we are because I think the danger sometimes with engineers is that we become too mechanistic about getting things done. We say 'this is the obvious thing that everyone should be doing' and they then don't do it."
The panel had a lengthy discussion about the importance of working in multidisciplinary teams.
"It is important to have a marriage of disciplines. Chemical engineers can't exist alone," said Suela Kellici.
Shah said it's important to start with the desired outcome, in this case achieving lower use of resources and improvements in quality of life, rather than what disciplines need to be involved and what technology to use. He said high-level outcomes should be used to kickstart creativity. Mirroring this, Dunn noted that the public doesn't perceive engineering with its separate disciplines but instead recognises the resulting output or the change to quality of life.
"It's important that we focus on the end game and not what we're trying to do as individuals."
Claire Miller asked senior engineers to think about how they can foster diversity within their teams, perhaps by shadowing young engineers and offering placements or opportunities to those who are not currently represented.
A mixed future
The panel discussed what the future might look like as Miller noted that we're currently in a period of explosive innovation as we seek to replace mature energy systems with developing technologies.
Shah said: "What we have to face is that the future transport energy system is going to be much more heterogeneous and I think that's an answer lots of people don't like because we've got used to this single solution 'one size fits all' of fossil fuels. We refine them into four main categories of marine fuels, diesel, jet fuel and gasoline. And the future is going to be more heterogenous and we're going to have to find out how to optimise those different niches. You've got personal, light goods vehicles, small light duty vehicles, heavy goods vehicles, rail, close coastal shipping, long distance shipping, aviation, long aviation. We're going to see different solutions in those [niches] and they are going to evolve over time."
---
Watch a recording of the webinar: https://bit.ly/3dC3ecl

Join the centenary discussion! Next up: health
Register for the 14 September webinar here: https://bit.ly/3w7mQM3
Submit your questions for the panel ahead of the webinar here: chemengevolution@icheme.org
For more on the centenary, including historical reflections from IChemE members, visit the dedicated website: www.chemengevolution.org