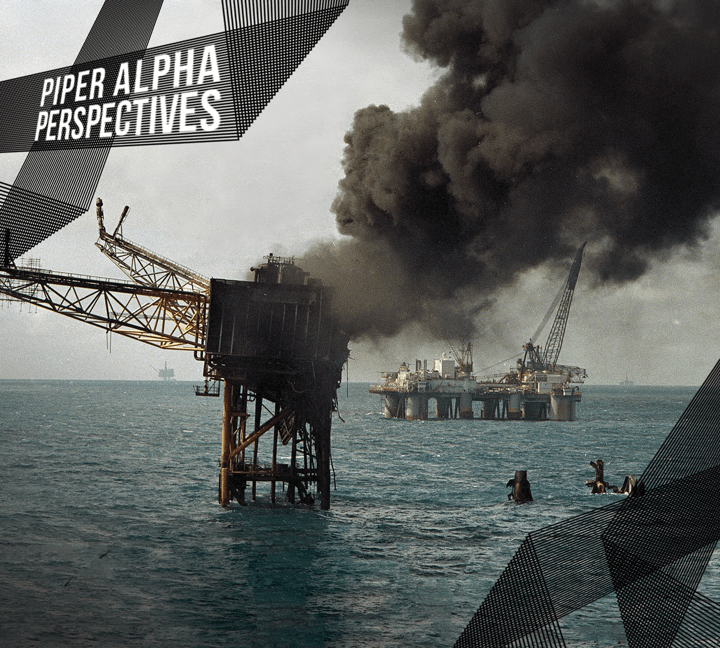 LATE in the evening of 6 July 1988,  a series of explosions ripped through the Piper Alpha platform in the North Sea. Engulfed in fire, over the next few hours most of the oil rig topside modules collapsed into the sea. 167 men died and many more were injured and traumatised. 30 years on, This series revisits the accident and shares  professional perspectives on the tragedy.
The following five articles were collected together in a special section of the print magazine called Piper Alpha Perspectives:
Piper Alpha: The Disaster in Detail
Stephen Richardson, an expert witness in the Piper Alpha inquiry, and Fiona Macleod, chair of the Loss Prevention Bulletin Editorial Panel review the causes of the Piper Alpha disaster, the findings of the investigation, and challenge you, the reader, to answer a series of questions about safety where you work. An abridged version of this article was published in the magazine, which you can read by downloading the PDF copy of the full issue of the magazine, here.
Conor Crowley: Process Safety Consultant
People often say they remember where they were when they heard President Kennedy was shot, when Princess Diana died, or when the two planes hit the twin towers on 9/11. For Conor Crowley, the Piper Alpha disaster was not one of those moments.
Lord Cullen: Piper Alpha Investigator
Lord Cullen of Whitekirk gave this speech at the opening of Oil & Gas UK's Safety 30 Conference in Aberdeen on 5 June. The conference marked the anniversary of the Piper Alpha disaster, which Lord Cullen investigated on behalf of the government. The 106 recommendations made in his landmark 1990 report reshaped offshore safety culture.
Steve Rae: Piper Alpha Survivor
A personal perspective from Steve Rae, a survivor of Piper Alpha who has made it his duty to ensure that the legacy of the disaster continues to be re-visited.
Drew Rae: Podcaster 
Disastercast host Drew Rae offers up a challenging view on the danger of convincing ourselves that we have taken 'adequate' precautions.