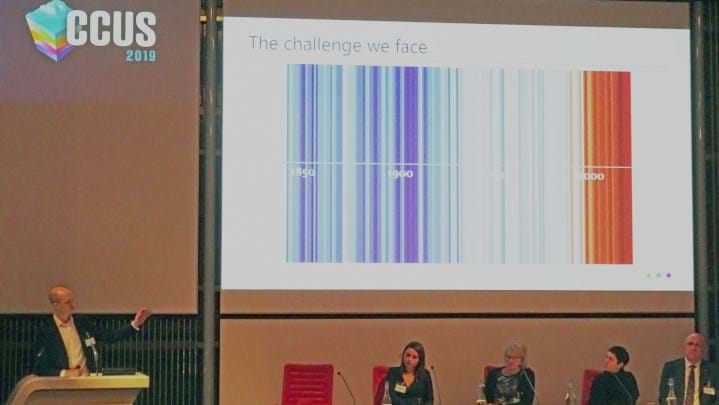 Obtaining wider support for CCS by emphasising its importance in decarbonising numerous industries – not just oil and gas – was a key conclusion at CCUS 2019: Capturing the clean growth opportunities, held in London earlier this month.
THE conference was hosted by the Carbon Capture and Storage Association (CCSA) on 6 November. It brought together nearly 200 delegates including policy makers, investors, and academics, along with people from industry, the electricity sector, government departments, and non-governmental organisations. The conference had a mixture of lectures and discussion panels, and encouraged comments from audience members, which generated a vital multi-disciplinary conversation on CCS.
A sense of urgency
CCS has had a turbulent history in the UK. Two attempts have been made at kick-starting CCS through CCS demonstration competitions funded by the Government. The first was cancelled in 2011 and the second in 2015. The Government unveiled the details of its latest CCS action plan in November 2018, however it has been criticised in a cross-party report from the Department for Business, Energy and Industrial Strategy (BEIS) for being vague and ambiguous.
The two failed starts created a shadow of doubt amongst delegates, and while the mood was generally one of cautious optimism, there was also a sense of urgency that CCS really needs to happen this time.
"I've been absolutely delighted to see how things have changed," said Baroness Liddell of Coatdyke, President of the CCSA. "There's a real sense that the tide has turned. The great thing about it is that there's a real sense of opportunity, there's a sense that new technologies can be developed as well as protecting existing technologies."
"There is public pressure on climate change," said Baroness Liddell. "People want answers now. They don't want great intentions and wonderful ideas – they want answers, they want pathways, they want security for the future and they also want some positivity."
The sense of urgency was emphasised by Liv Hovem, CEO of Oil and Gas at DNV-GL, who revealed that the carbon budget for the 1.5oC pathway is forecasted to be exhausted in 2028, according to DNV-GL's latest Energy Transition Outlook.
"We are in a critical moment right now where the world has woken up to the fact that the climate is changing," said Martyn Link, Group Head Strategy and Analysis at Wood, while giving some insight on how to move a big organisation in a new direction and how to tackle some of the biggest challenges on the planet. "I would challenge each company to develop a muscle of contemplation, to think about where they're going, to try and understand the bigger picture, and even in supply chain realise that we can have a part to play."
Karl Smyth, Group Head of Policy and Government Relations at Drax, spoke of the damage that had been done to CCS when the Government pulled funding. "The practical implication of the CCS competition coming to a halt in 2015 is that some of the momentum was lost. While some clusters were probably more effective at continuing to pursue the agenda, I think others probably downed tools." Drax had been part of the White Rose CCS project, which had planned to build a new CCS-enabled coal-fired plant next to its existing plant in North Yorkshire. Smyth said that Drax stepped away from CCS for a while after the cancellation but regained its focus in the last couple of years. Drax finally began operations at its bioenergy CCS demonstration unit at the plant in February.
Let's bury the idea that CCS is a fantasy
In order to rapidly push forwards towards a proper CCS infrastructure, a clear policy is urgently needed, and this was echoed throughout the day.
Colin McGill, Low Carbon Appraisal General Manager at BP and a member of the CCUS Advisory Group (CAG), spoke of the policy work that had already been done by the CAG and BEIS. "What's next required is to turn those consultation papers into legislation and it's got to be timely."
Chris Stark, Chief Executive of the Committee on Climate Change (CCC), outlined several policy challenges for the next Government, the first of which is to get started. "The immediate steps as I see them are to decide on the incentive mechanisms for CO2 transport and storage infrastructure. We think in the CCC that the key place to start with CO2 infrastructure is with clusters."
The Government has agreed to deploy one CCS cluster by the mid-2020s as part of its action plan, but industry experts and policy makers have repeatedly said that there needs to be more than one. Charlotte Morgan, Partner at Linklaters, spoke about how important it is to have a definite number of clusters. "I think to bring forward a new policy in an area, you need to know that the policy is going to affect more than one project. Part of the problem that CCUS has had before is that it's being very much looked at as a single project. [This is] hugely important for investors and lenders; people will get involved in the first projects if they can see that there's a stream of business coming."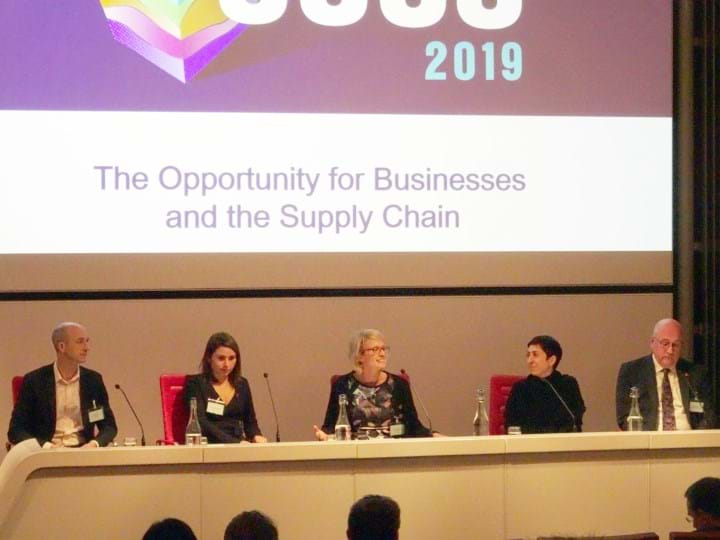 Stuart Broadley, CEO of the Energy Industries Council, said that there were lessons to be learned from offshore wind in terms of policy. "The truth is, in offshore wind, although we have lots of companies active, we are not very capable as a country. Ten years ago the Government had an opportunity to set a policy which would state that we would have full capability in this country. They did not and they know it and I think now they would say that we have one of the weakest supply chains in offshore wind and so export opportunities are really not that big."
A key argument for the rapid deployment of CCS is that the technology is already there.
"It's possible to meet the Paris Agreement, it's possible to take down carbon emissions using existing technologies", said Hovem. "However, we need more: we need more energy efficiency, we need more CCS, we need more renewables. The technology is there, we need a push from regulation and from policies."
"It's not a unicorn," said Stark. "We know how to engineer each stage of the process, and crucially, we know how to store carbon safely in geological storage, but others who are not in this room don't believe that. Let's bury the idea right now that CCS is a fantasy."
Paul Davies, Chair of the CAG, agreed. "We should be portraying ourselves as proven technology ready to deliver at scale and in transport and storage, but also decarbonising industry, heating for industry, heating for households, and clean transport."
Who pays?
The questions of who should pay and the best way to get the most from funding arose repeatedly, with industry representatives expressing concerns on the cost.
We're facing a situation where effectively we're going to be saying to society, 'you're going to have to change your boiler, the type of car you drive, the type of holidays you go on, and what you eat'.

Theo Mitchell
Steinar Eikaas, Vice President of Low Energy Solutions at Equinor, said: "Normally we see competition as an effective way for the market to work and get the most out of our funds, but in this context, actually collaboration is much more important. By sharing what we know in terms of technology and projects we can lift the entire sector." The Government's strategy on competitions was criticised by the BEIS report for limiting knowledge-sharing and slowing progress.
Nick Molho, Executive Director of the Aldersgate Group, described the results of roundtable discussions that Aldersgate had with a range of heavy industry sectors. "Something that really stood out for me was there are significant high levels of frustration with how our innovation pots are structured. There is a real sense that innovation pots in the UK until quite recently have been too slow, too fragmented and often subject to change. If we're really going to crack the question of [cost-effective CCS], we really need to try things at scale. I think that one of the things that has stood in the way is an understandable fear of failure. I think we need to go beyond that and realise that, by definition, trials will never be perfect. In many ways that's the whole point. You want to learn from experience."
Theo Mitchell, Senior Advisor to the Bellona Foundation, said that the business model needs to be top of the agenda and that the implications of making the public pay need to be fully considered. "In the wider context we're facing a situation where effectively we're going to be saying to society, 'you're going to have to change your boiler, the type of car you drive, the type of holidays you go on, and what you eat', and then at the same time we're saying that we're going to put in place this infrastructure that is going to guarantee a profit for an industry that's arguably the biggest cause of climate change. While you're making all those changes to your daily lives, you're also going to have to pay for them to carry on operating largely in the same way. That's the real challenge."
Regina Finn, Chair of the Low Carbon Contracts Company, said: "It comes back to the social license to operate and the question of who pays. We're asking people to pay now for an infrastructure that isn't built yet. There are intergenerational fairness issues that need to be taken into account."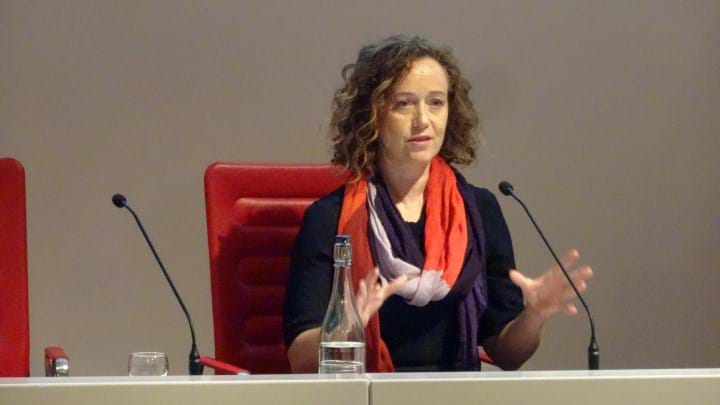 Seeing CCS in a new light
The importance of a 'social license to operate' was a key topic, particularly with the recent moratorium on fracking fresh in people's minds. Fracking has little public support, and CCS will need to be portrayed to the public with a new narrative in order to gain support.
Smyth asked the audience to indicate if they were already involved in CCS, want to be involved, or will be part of a CCS-regulated industry. Most of the audience raised their hands. "I think that illustrates a problem. We're all part of the CCS 1%. It might be evident to us that CCS is a necessary component of net zero. The challenge for us will be to bring other people with us on this journey."
Recent studies in Nature Energy and Energy & Environmental Science both argue that renewables should be prioritised over CCS in the power industry due to their lower cost. CCS is sometimes seen as a means to 'prop up' the fossil fuel industry, and the importance of CCS for decarbonising industries such as cement and steel is not always recognised.
"I think the story on CCS is much more exciting when we talk about the link to industry and also to hydrogen," said Stark. "We must lift the gloom on CCS. [We should] reframe it and discuss it in new terms instead of the discussion that we typically have about protecting industry."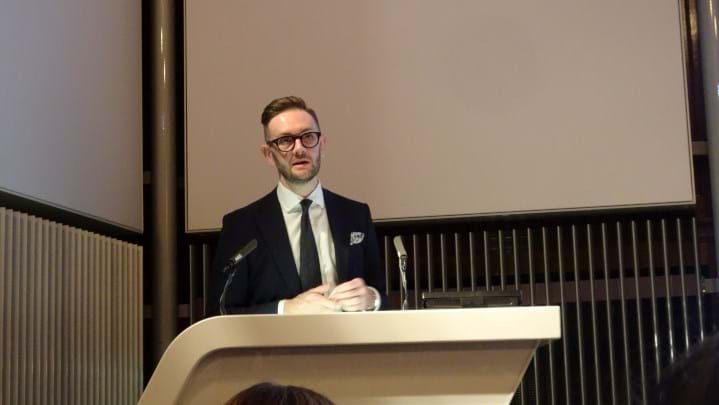 Oil and gas industry needs to step up
The role of the oil and gas industry in accelerating the uptake of CCS was also discussed. "The oil and gas industry is very experienced in complex technology, process systems, underground, overground, distribution: [CCS] is perfect for the oil and gas industry," said Link. "What's the core operating model for BP, Shell, Total? It's not planting trees, it's very complicated systems and processes. The UK has been at the forefront of the industrial revolution. I think this is our chance again to get involved with a new industrial revolution."
Stark said: "It is much more meaningful to invest in CCS if you're in the oil and gas industry than the frankly ridiculous greenwash that is sometimes offered from that sector on what they are doing about climate change."
"The oil and gas sector needs to get its act together on this, it's not enough to say that it needs a subsidy. The interests of building CCS are aligned with the oil and gas sector and continuing profit."
COP26
The UK will host the 26th UN Conference of Parties (COP) climate summit in Glasgow in November 2020. This will be an important milestone in assessing global measures in dealing with the climate crisis, as it will mark five years since the signing of the Paris Agreement at COP21 in 2015. Several presenters saw this as key target for making progress with CCS, with Broadley saying that a decision needs to be made about who will pay for CCS before COP26.
Stark said: "It's absolutely brilliant that we have presidency of the COP next year. There is a collection of things that need to happen between now and next November that will, I hope, present to the world that the UK is a country that only has set a net zero target but also has the plans in place to meet it. CCS should be proudly part of the UK's COP presidency."