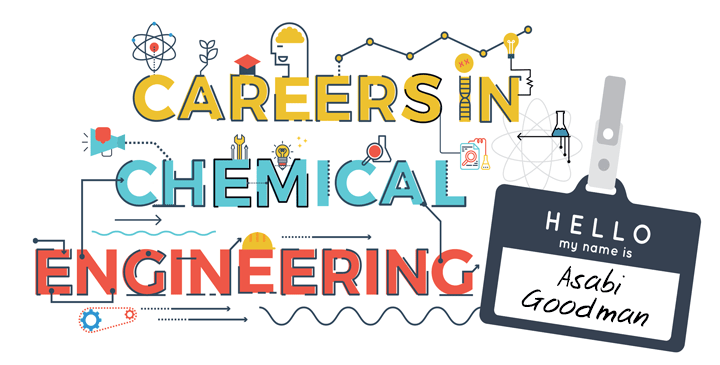 From engineer to performer
MY name is Yasmin Ali and I'm a chemical engineer working in the energy sector. I was originally attracted to study chemical engineering because of the breadth of career opportunities it provides. To showcase this diversity, I will be talking to a range of fellow chemical engineers to find out what they do, how they got there, and why they do it. For this instalment, I spoke to Asabi Goodman, a chemical engineer and professional performer, based in Australia.
Asabi is a singer and actor – performing with bands and as a session singer, and acting on stage and screen. She is the co-host of two podcasts: Shuffology, a music podcast; and Wine and Sympathy, where she interviews individuals who do interesting things for the communities of Brisbane and South East Queensland.
Asabi has been a professional performer since 2012. She did this alongside her chemical engineering role until 2019, at which point she decided to "give up the day job" and perform full time.
"I'm a true believer in following your dreams and doing what it is you want to do... I can always go back to engineering; my brain will always be here. I was an engineer for 21 years so I wanted to step back and try this other passion," Asabi explained.
As a child, in the US, Asabi was interested in making things and taking things apart. She was "that kid who would play with the chemicals under the sink in the kitchen". Her parents nurtured her talent for science and mathematics, and her engineer father encouraged her to study engineering.
In 1999, after completing her degree at the University of Southern California in Los Angeles, Asabi worked as a process engineer in the oil and gas industry, but was not happy there.
"A consulting firm in the town I was living in was looking for chemical engineers; they were a civil design firm that focussed on water and wastewater treatment," she said.
Asabi was hired, and discovered a passion for the water sector.
"I was working for municipalities and providing clean drinking water and suitable sewage treatment for communities. I really enjoyed that."
Asabi worked with government agencies like the Environmental Protection Agency and Department of Health, designing disinfection compliance systems and building water treatment pilot plants in the California desert. But to progress in her career, she felt she needed to gain some international experience.
"A company [GHD] in Australia said: 'we'll bring you over, we'll pay for everything', and I had a four-year visa. I was initially going to stay for 2 years… I fell in love with the country… I got my citizenship and I decided to stay in Australia."
Diploma in stage and screen acting
Australia also opened up new performance opportunities for Asabi, who had been performing since the age of eight. In Brisbane, she started singing at jazz clubs, networking with people in the arts, meeting other musicians and making a name for herself.
"Next thing I knew, I was singing with bands, being asked to do recordings and performances, and doing musical theatre, so I decided to get a diploma in stage and screen acting."
After completing the diploma, Asabi got an agent, and started working in film and television.
For Asabi, engineering and performance fit together. As a design engineer, she used her creative skills to design water treatment systems. In addition, the structured nature of engineering influences how she manages her time and rehearsal process.
"Even how I manage my character development, it is all quite structured and detailed, I feel I get that from engineering."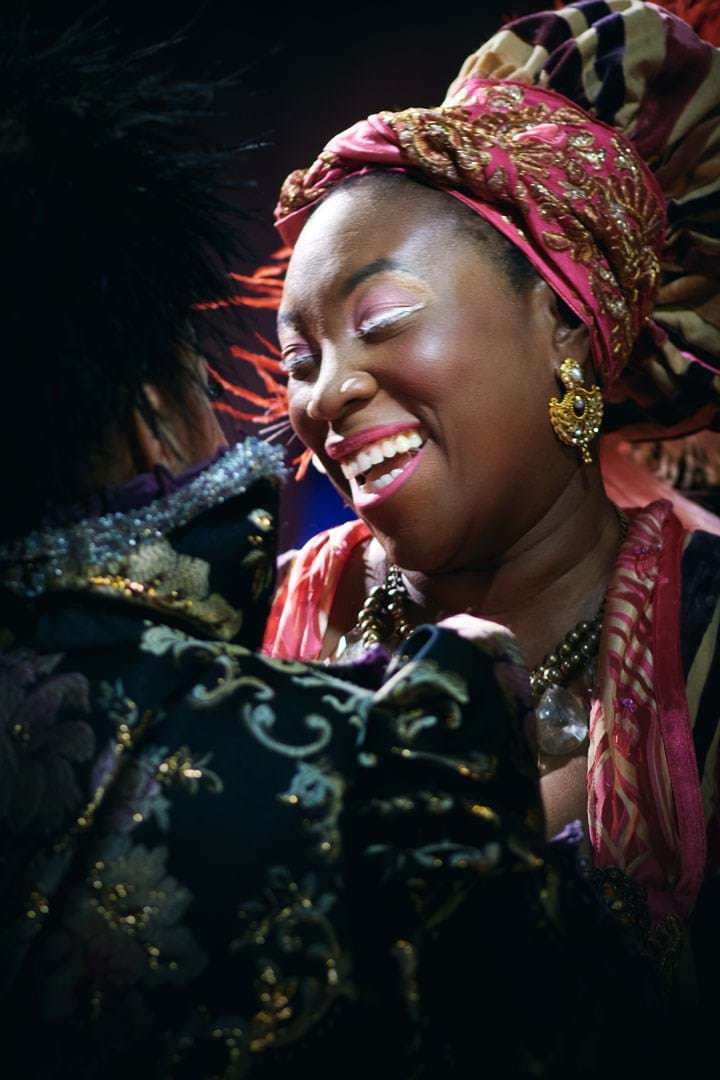 Naz Mulla (Naz Mulla Productions)
Asabi clearly finds joy in what she does. As an engineer, she loved mentoring young engineers and helping them to see the fun side of work.
"A lot of people think it's so hard, you have to work, and nobody's happy. I always made projects happy for my graduates, and I enjoyed seeing them smile."
As a performer, Asabi's real passion is singing, as you can see here. But, she also finds her acting work exhilarating.
"It doesn't feel like work, I spent three weeks on a film set at the end of the year… You feel good at the end of the day – at least I do, I don't feel worn out or tired. I get an adrenaline boost… It lifts my spirit."
Ultimate goal
Asabi's ultimate goal is to have a lead role on a television show, with a dream of working for Shonda Rhimes, an American television producer best known for the medical drama Grey's Anatomy. Asabi edged closer to her dream when she played a role on Australian drama series Harrow for ABC International, the company that houses Rhimes' television shows.
Asabi is sometimes asked "what brought you to Australia?" and after explaining that she worked as an engineer is often met with questions like "you drove trains?" She uses her unique position to explain what engineering and water treatment is to this new audience.
One of the reasons Asabi left engineering was that she no longer had the passion for it, but knew that there are others out there who truly want to do it.
"A part of me felt like I was taking away an opportunity from someone who really wanted to be there. I'm a strong believer in if you don't want to do something, you shouldn't do it, and you have every right to step away."
She did assure me, if there was a real need, I could count on her to help with the rebuild of water treatment facilities and get water back to the people.
"Then I'd like to be in the movie about it!"
---
For more articles in this series, visit https://bit.ly/2DZmjA4