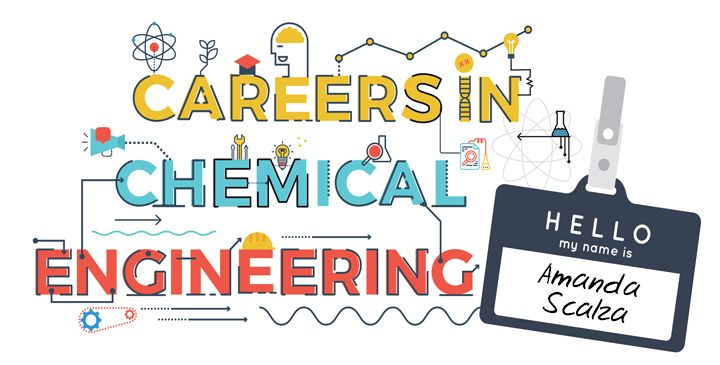 Yasmin Ali speaks to Amanda Scalza, Production Manager at SC Johnson, a manufacturer of household cleaning supplies and consumer chemicals.
MY name is Yasmin Ali and I'm a chemical engineer working in the energy sector. I was originally attracted to study chemical engineering because of the breadth of career opportunities it provides. To showcase this diversity, I will be talking to a range of fellow chemical engineers to find out what they do, how they got there, and why they do it.
For the 21st instalment in this series, I spoke to Amanda Scalza, Production Manager at SC Johnson, a manufacturer of household cleaning supplies and consumer chemicals.
Amanda, who was named as one of the 2020 American Institute of Chemical Engineers (AIChE) 35 Under 35, leads a team responsible for making home cleaning products. This includes brands like Pledge, Glade, and Windex, at SC Johnson's Waxdale facility in Wisconsin, US. The factory has its own fire brigade, and Amanda is one of its certified fire fighters. She is also trained to carry out confined space rescue and deal with chemical releases. Incidents are rare, but she gains satisfaction from knowing she has the skills to help if needed.
"My previous role was in the petrochemicals sector. It's much easier to explain my job in the consumer-packaged goods industry to those unfamiliar with chemical engineering," Amanda said.
Amanda highlighted that the consumer-packaged goods industry is highly consumer driven. Feedback from consumers is channelled to the product development and engineering team, who adapt products at the lab scale. Part of Amanda's role is to ensure that the safety and ergonomics of full-scale batching have been considered.
Due to the Covid-19 pandemic, Amanda and her team are busy keeping people safe and producing as much disinfectant product as possible.
A million cookies a day
Growing up, Amanda wanted to follow her love for food by working in the culinary industry. She soon realised this would come with long, difficult working hours, and being physically restricted to a small area in a kitchen. As a result, she pivoted towards engineering.
"I thought it would be cool to be able to have a say in mass production of food items that people could taste around the world," she explained.
Making the connection between mass production of food and chemical engineering is not immediately obvious to most young people, but a television show called Unwrapped helped Amanda to connect the dots.
"They would show how all of your favourite packaged foods were made, like Oreos, lollipops, or popcorn and how these factories made all of these foods… I went and researched what kind of careers would get me into a spot like that where I could make a million cookies a day!"
Amanda clearly loves the excitement of manufacturing. She thinks Industry 4.0 will have a big impact, and that manufacturing may become more individualised.
"We're seeing that already in the skincare industry, where you can personalise it to your skin type. I imagine other consumer goods will go in the same direction, where you don't have to buy whatever is on the store shelf, you can go to an online shop and pick what you like."
Increasing diversity in engineering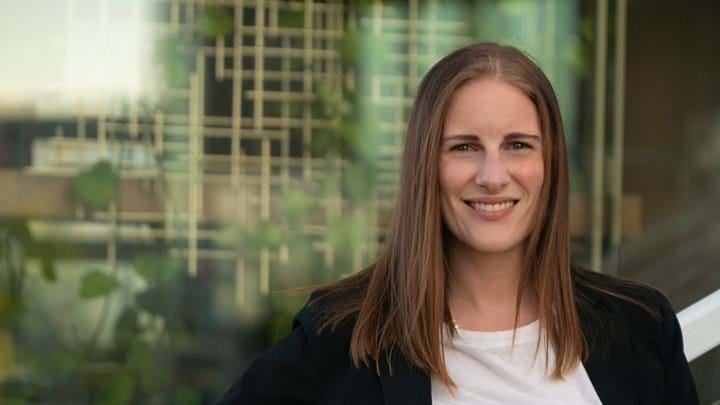 Amanda is actively working to change people's perceptions of engineering, and increase diversity in the profession. As the vice chair of the Societal Impact Council for the American Institute of Chemical Engineers (AIChE), she leads on diversity and inclusion initiatives.
"Our consumers are everyday people and extremely diverse. Having those different voices in the room at every level helps make a product that fits a wider market. I'm excited to part of helping bring that voice to the room," she said.
She also uses her managerial position to ensure people with diverse backgrounds, who can bring different ideas, are hired. She noted that this has resulted in new issues being brought to light, positively impacting others in the team.
"You see people who have been there for years and would have never spoken up using ergonomic improvement tools that those I recently hired have asked for. It's a good reminder that diversity and helping create solutions for those who need them end up benefiting the entire team."
---
For more articles in this series, visit https://bit.ly/2DZmjA4