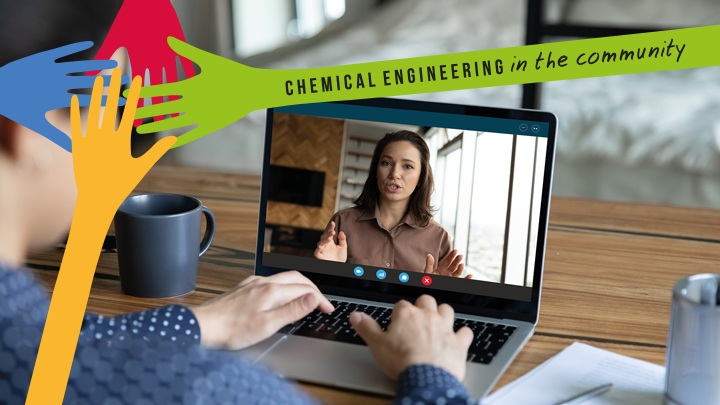 In the sixth in a series about chemical engineers who volunteer their skills to contribute to society, Vince Pizzoni explains how he has been supporting careers and jobs during the Covid-19 pandemic
I START from the premise that my life now is all about inspiring, motivating and mentoring the next generations. As a first-generation immigrant with both parents emigrating from Italy after WWII having had no formal education beyond the age of 11, I have been fortunate to achieve the education and career levels that they never had. Their personal sacrifices and unshakeable belief that education was the key to unlock the career door – and also that everyone was special and had unique abilities – have been the pillars I have built my life and work around.
When it became apparent to me that the pandemic was having a devastating impact on jobs I decided to take direct action and advertised online that I was happy to help anyone I could. My initial focus was on graduates and those in their early careers, as I could see that they were being hit harder than most. Although most of the hundreds of people I have supported were from this career background the reality was that I also ended up supporting those in mid management to executive and board level too. There was a very wide geographical spread from the US to Australia and over half were from an engineering/STEM background. The issues often revolved around a lack of jobs, job offers being cancelled, and a desperation that things would not get better as far as they could see.
When it became apparent to me that the pandemic was having a devastating impact on jobs I decided to take direct action and advertised online that I was happy to help anyone I could
In the next few cases (using mentees' own words, and by kind permission from the Graduate Mentor platform) I will expand on some of the common challenges faced during the pandemic and how I worked with the individual to overcome them.
I'll then offer some very practical tips to help you get that job.
Sometimes you need a change of approach
"I had just graduated in Automotive Engineering and had already applied for five graduate jobs with no success. I searched for mentors and found Vince and we spoke for an hour over Zoom. We had a few emails to and fro afterwards. He really helped with my CV, tips on how to apply for jobs, good websites to use but what really worked was making a speculative approach."
"He told me to choose a company I really wanted to work for, even though they weren't advertising any graduate vacancies. Then he said find the CEO on LinkedIn and send a message with CV attached. Within 30 minutes I got a reply and we set up a chat over Zoom. I must have impressed them because they offered me a job to start the next day!"
If the same strategy is not working then don't keep flogging the proverbial dead horse! I am a great believer in having the flexibility to change direction. A direct approach takes courage, but you will be surprised that in many cases employers will respond, particularly those in small to mid-size enterprises that don't necessarily have formal recruitment processes.
Even without industrial experience and a year after graduation I still found a job
"I graduated with a Master's in Chemical Engineering in September 2019 and had no job lined up. I started to apply for graduate-level jobs as I had no industrial experience and found I was making it to the final stages but kept getting rejected. As the months went by and lockdown slowed the economy, I was really starting to lose hope. In December 2020 Vince helped me find full-time employment with a blue chip industrial company.
"I found Vince and had my first mentoring session with him over Zoom. We continued with five more sessions covering CV advice, which sectors and companies to target, how to tackle assessment centres and critiquing my presentations. He was a big help. His guidance was so helpful that I actually got two job offers with two leading companies in the chemicals and industrial sectors. My advice to any graduates out there is you have to get used to rejection and see it as a learning experience to come back stronger. Having a mentor to give honest feedback really helped me see where I was falling short and made me better prepared for every stage of the job application process."
Many of the graduates I worked with had missed out on a job straight after graduation. Some had become disillusioned and pessimistic that they had any chance to get on the graduate career ladder. A number had little to no work experience beforehand. I also believe that rejections just take you one step closer to your target; a positive mindset is key. You are not alone! Another important point here was to develop a clear strategy and focus on sectors and companies rather than applying a scatter-gun approach to the job search.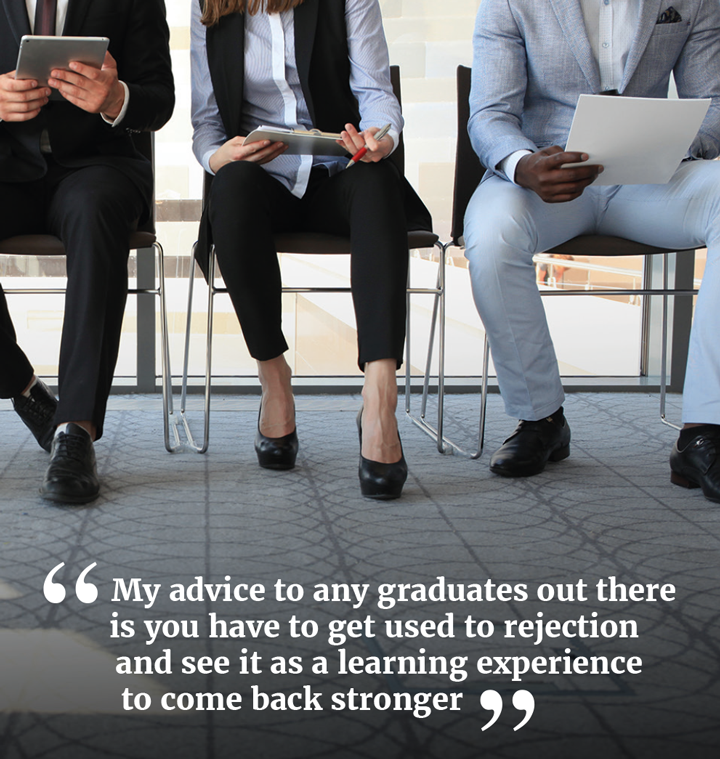 It's important to have a professional CV, LinkedIn profile, and prepare for interviews
"I graduated with a 2.1 in Mechanical Engineering in June 2019. I figured with a STEM degree from a top red-brick university, finding work shouldn't be too hard so I decided to take a few months out to enjoy the summer before thinking about my career. During August I started to look around and send my CV for job applications and quickly got several interviews – but no job offers. The feedback I was getting was that my interview technique wasn't great so I really needed to see how I could sell myself better.
"In the meantime, I took a job as a customer service advisor to pay the bills and kept looking for graduate-level roles with engineering firms. Then lockdown happened so everything went on hold. I really started to feel like I'd missed the boat. I met Vince online and we set up a Zoom call. He walked me through three steps, starting with my CV. We made lots of changes to the CV format, focused on projects I did during my degree to really showcase my knowledge and then highlight my additional non-engineering work experience. Next, we brushed up my interview technique and finally made some enhancements to my LinkedIn profile to make it look more professional, with the target of getting 500 connections. All of this in a one-hour session, it was excellent!
"Now I was ready to take on the jobs market and started searching for engineering jobs. I soon found a role I liked, applied and got a reply. It was a three-stage process – telephone interview, a Zoom presentation then a face-to-face in interview on site. I got offered the role and started in April 2021. Given the pandemic and the weak jobs market I really didn't think I could turn things around but I managed it."
A key area identified here was to rewrite the CV and focus on key technical projects from the degree and identify transferable skills from non-engineering related work experience. Next to get the LinkedIn profile up and running, maximising its appeal to potential employers, and finally to focus on improving the interview technique to make sure competency, strengths-based, and technical questions could be handled effectively.
Look to stand out from the crowd, and that may include extra academic work
"I graduated with an MSc in Information and Communication Technology in December 2020, right in the middle of the pandemic and so with a small child to support I had to act quickly. I found a temping job as a cleaner whilst I looked for graduate-level work in IT. I'm so glad I discovered [mentorship] because it eventually led to a brilliant internship as a Junior Software Engineer just three months later.
"My success was directly related to the five Zoom sessions I had with Vince. His advice greatly improved my CV and helped me stand out from other IT graduates by studying an online programming course on Udemy. Once I had improved my CV I sent it to ten companies and I got ten interviews! The online course was such a good idea because it enabled me to demonstrate my programming skills from my project work. When I shared it with employers they were very impressed.
"I would say to any new graduate that whilst you are looking for work try and continue your learning alongside. Although it can be stressful you must never give up, keep going and you can build a positive mindset with a successful outcome in the end."
There's an important point here about the value of continuous learning and its potential to make you stand out from the crowd. Additional education in many aspects related to data analytics, for example in coding and advanced Excel, can make a potential difference when you are ranked against your competitors.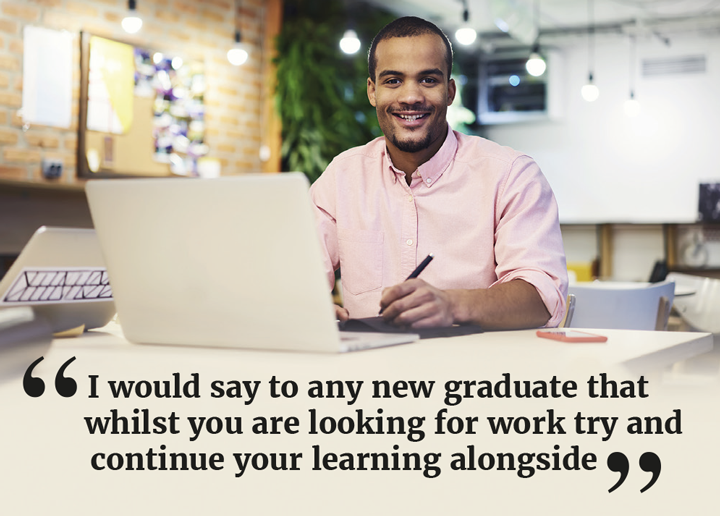 Confidence and self-belief are important when looking for jobs
"Graduating with an MSc in Process Systems Engineering, I found the whole job-hunting process quite daunting. Applying for graduate opportunities is competitive, so I knew it was essential to market myself in the best possible way.
"After a one-hour Zoom session with Vince and a few follow-ups on LinkedIn, I benefited in several ways. He gave me a CV template, advised on covering letters, and improved my LinkedIn profile. His support helped me get an interview with a surveying company, and we have now developed an awesome friendship. To connect with a mentor who gave me self-belief lifted a massive weight and has given me the confidence that I can get my career off the ground."
A major part of the coaching and mentoring of individuals is to help change the mindset from one of pessimism and despair to one of optimism and hope. Positivity goes a long way, and while rejection can be a blow it looks a lot different when viewed as a lesson learnt to be used to improve the outcome the next time!
Tips to improve job prospects
Based on my experience I have identified three key areas where graduates and early career professionals can improve their job prospects. These are:
Doing your research and getting "job application fit";
Interview preparation and handling these effectively; and
How to ace the assessment centre.
I'll talk more about some of the major points related to these.
DOING YOUR RESEARCH AND GETTING 'JOB APPLICATION FIT'
After deciding on the sector and organisations to focus on I suggest that thorough research needs to be undertaken on the companies you apply to. Here is a checklist I normally recommend:
Website
Strategy
Industry sector
Competition
Vision/mission
Core values
Latest news and technologies
Twitter/YouTube talks
Volunteering/community work
Work location
Annual report/investor presentations
Sustainability/ESG environmental, social, governance report
Research people interviewing you
Check out the operations at the site where the placement is
Detailed job description
Talk to friends/alumni that know the company
The research needs to be combined with a fit-for-purpose CV that can be adjusted depending on the recipient, a professional LinkedIn profile and a cover letter that focuses on why you are applying to the company and the skills and experiences you bring that are a fit for the job requirements. I also recommend you develop and use an Excel spreadsheet or similar that enables you to track applications.
INTERVIEW PREPARATION AND HANDLING THESE EFFECTIVELY
Interviews can come in many guises ie phone, Skype, video and face-to-face. In particular, the video interview has become increasingly popular with companies, where a series of questions are asked from a blank screen and the candidate is given 30 seconds to think of an answer and 2-3 minutes to respond.
My advice is to treat every type of interview as if there was a person right in front of you! It's important to maintain a positive body language, good eye contact and strong voice tone.
Handle competency questions ("Give me an example of when….") using the STARR (Situation, Task, Action, Result, Reflection) response process. This will enable you to give the right amount of information in a structured manner that most employers and recruiters will expect. Examples can come from your academic work, work experience or your extra-curricular activities.
Strengths-based questions tend to be much more open and give employers the opportunity to explore your motivation, eg "What gets you out of bed every day?" Look to "close" the answers by referring to the one or two key things that you want to get over to the employer that relate to the role and highlight the strengths and value you will bring them.
If you get a question you can't answer then buy yourself a few seconds to think, and for technical questions, think out loud. Interviewers don't expect you to know all the answers but they do want to hear your thoughts. Don't go quiet, have a go! They will usually be very supportive in responding.
HOW TO ACE THE ASSESSMENT CENTRE
Assessment centres test both your team-building ability and leadership and may include further interviews, team activities, business games, and presentations etc. Remember not to hide, actively help to bring the ideas of the quieter people to the table, and build on the feedback from the louder ones. Show leadership through being active in the team discussions/games eg chair, timekeeper, brainstorm ideas. Also remember that everyone you meet at the company could have a say or influence your hiring or not. Show genuine passion and interest in the company and role. They need to feel they are the only company you have applied to.
Also remember that any lunches or dinners as part of the assessment centre are not primarily for the food! They are for networking with the company employees and other candidates.
Traditionally, the assessment centres were held at the company offices and may have included an overnight hotel stay. During the pandemic these were all held online and would unlikely stretch beyond a few hours or half day.
Over the last year, at the University of Nottingham, we developed a series of podcasts which covered some tips for all elements of the employability process from CVs to interviews to assessment centres. These are listed below – do have a listen!
Employability Podcasts (Courtesy of IDTP, University of Nottingham)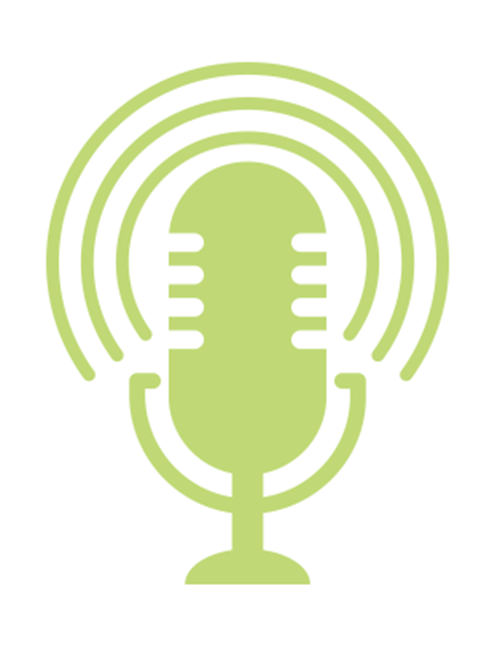 Not forgetting
I want to close with a few words about networking. For me this is the key to career development and also an important activity while in education/university too. I think it's vital to develop a network strategy using LinkedIn and other routes such as webinars and conferences to develop long-term business relationships across sectors and companies of interest. This will build on existing relationships with friends through for example, contacting friends of friends, alumni and also reaching out directly to others for advice and guidance. I wrote a paper on this (https://bit.ly/3ndRmzS) with a friend last year. Network, network, network!

---
To read more articles in the series visit https://www.thechemicalengineer.com/features/type/chemical-engineering-in-the-community/