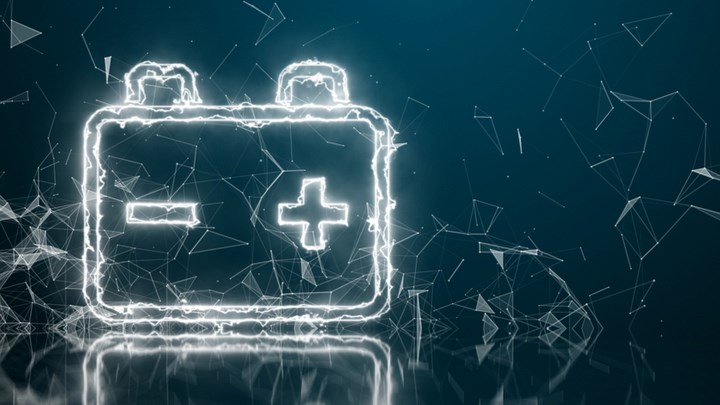 EV FLEET and battery storage firm Zenobē has started construction on three battery storage projects across Scotland with a combined capacity of 1 GW. That's more than the total MWh of operational battery storage in the UK today, said the firm.  
Costing around £750m (US$919m), the sites at Blackhillock, Kilmarnock South and Eccles, are forecast to lower consumers' bills by over £1bn over the next 15 years, as well as preventing up to 13.4m t of CO2 from reaching the atmosphere.  
Working with the National Grid Electricity System Operator (NGESO), the firm plans on using transmission-connected batteries to enable two crucial grid services – short-circuit level and inertia – that have historically been delivered by fossil fuel power plants, to continue functioning while the switch to renewables takes place. 
Short-circuit level maintains system voltage during a fault, while inertia prevents sudden changes in system frequency. The batteries, which are capable of storing 2 GWh of electricity, will also ease network constraints by importing electricity from the grid at times of peak renewable generation. 
"NGESO is working hard to enable the UK to have a carbon-free power network. Working with the industry we have developed contracts that accelerate the rapid uptake of renewable power," said Julian Leslie, Head of Networks at National Grid ESO. "These contracts are part of the solution that will enable NGESO to have the ability to operate a zero carbon system in 2025." 
Established in 2017, Zenobē designs, finances, builds and operates battery solutions and e-buses in Australia, New Zealand, Benelux and the UK. To date, the firm has supported around 580 electric vehicles, saved approximately 107, 500 t of CO2 from polluting the skies, and racked up around 235 MW of grid-connected batteries. 
The firm said its Blackhillock 300 MW/600 MWh project is planned for Q1 2024, while Kilmarnock South which when fully up and running can provide 300 MW/600 MWh, is due to go live in Q2 2024. Its 400 MW/800MWh Eccles project will be ready by 2026. 
"Zenobē is transforming the uptake of clean power, enabling the UK to become both more independent and greener in how it generates electricity," said the firm's co-founder and Director, James Basden. "Our projects at Blackhillock, Kilmarnock South and Eccles are world-firsts [commercial contracts] for battery storage, addressing a key, complex hurdle to the uptake of renewables in an innovative way and pushing forward our progress to energy independence and a zero-carbon grid."