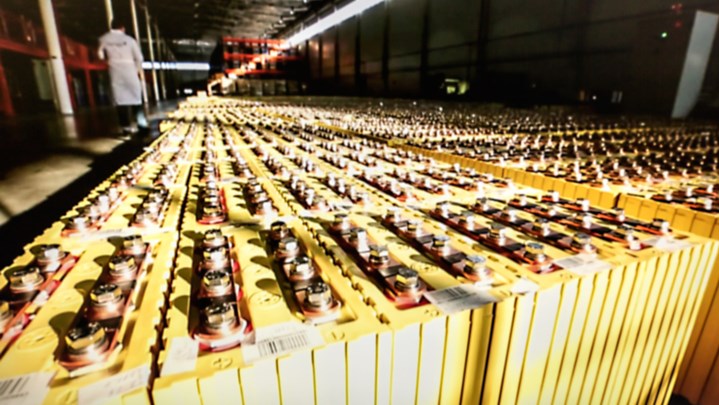 JOHNSON MATTHEY (JM) has sold its battery materials business and will focus more on hydrogen technologies, with the CEO restructuring the company after a period of poor performance.
In November, the company said it would quit making battery materials after concluding the costs are too high and the chance of differentiation too low as the market becomes commoditised. It has now announced a £217m (US$272m) loss following impairment charges against the sale of its battery and health businesses.
JM sold its battery business to EV Metals for £50m in cash and minority stake in the London-listed firm. EV Metals has bought the business to add a downstream link in its plans to become an integrated supplier of battery materials. Its business includes upstream mining assets for key battery materials, midstream chemical processing, and now with the purchase of JM's battery business it has downstream production of cathode active materials for electric vehicle and battery cell manufacturers.
JM has been developing a new battery cathode material called enhanced lithium oxide (eLNO) that the company said would increase the range of electric vehicles. EV Metals will take control of JM's pilot plant and laboratories in Billingham, UK, its battery technology centres in UK and Germany, and its cathode active materials production plant under construction in Poland. JM's battery business employs around 400 people but EV Metals has said it will take on 100 of the unit's technical staff needed to develop and implement its production of cathode active materials.
Significant change required
JM's CEO Liam Condon, who took the helm in March, has restructured the company, noting that it is "clear that we have not performed well in recent years and have done a poor job of value creation."
He added: "I am deeply impressed by the depth of talent and expertise within Johnson Matthey, but significant change is required to create a simpler, more focused group capable of better execution."
The company will focus on four interconnected areas: catalyst technologies for chemicals and energy sectors; catalyst technologies for vehicles; hydrogen technologies; and its platinum group metals supply and recycling business. Income at the company is dominated by its vehicle catalysts business which contributed 70% of sales in the year to March. That market is under serious pressure as countries phase out the use of vehicles with combustion engines. 
JM is seeking to expand into the growing hydrogen market and on 25 May announced it had invested €20m (US$21m) in a new partnership with Enapter, which is developing anion exchange membrane (AEM) electrolysis for green hydrogen production. JM said the electrolysis could be used for various applications including electricity storage, production of syngas or methane, or hydrogen for use by industry or in vehicles. The partners will work together on development of components for the electrolysis stacks and will investigate opportunities for recycling of production scraps and components from end-of-life products.
Condon said: "By helping our automotive, chemical and energy industry customers to decarbonise, we will unlock tremendous growth potential for Johnson Matthey."