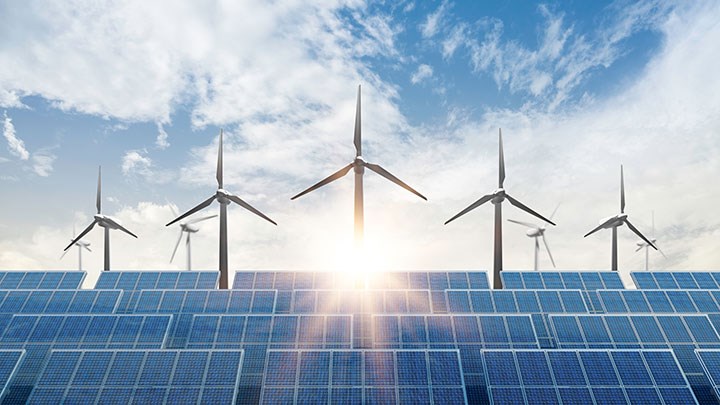 THE UK has established a Critical Minerals Intelligence Centre in Nottingham to help the country and its industries secure the feedstocks needed to transition to net zero and boost business. Early reports have warned that the UK is particularly vulnerable to supplies of key minerals needed for green tech and heavy industry.
The centre is based at the British Geological Survey (BGS) and aims to improve the resilience of the UK's critical mineral supply chain for elements crucial for heavy industry and green technologies, including wind turbines and electric vehicles. The first report from the centre assessed 26 materials and found that 18 have high supply disruption risks that leave the UK economically vulnerable. Among those of highest concerns are rare earth elements needed for wind turbine generators and electric vehicle motors; silicon, a key industrial feedstock for chemicals production, solar cells and semiconductors; platinum used in catalysts; and gallium used in electronic systems and optical systems for defence, and which is expected to find greater use in solar panels.
The report's assessment of supply risk takes into account where the production of minerals is highly concentrated and the recycling rates for products containing those minerals. China is the leading producer of 16 of the 28 minerals assessed. For those which the UK was found most vulnerable, China produces 90% of the world's gallium, 78% of rare earth elements, and 79% of silicon. South Africa produces 71% of all platinum.
The centre's goals include proving Government and industry with independent analysis to help mitigate supply risks and identify business opportunities, and understand other key factors including the environmental and social considerations of available supplies.
BGS Director Karen Hanghøj said: "The British Geological Survey has a strong reputation for its work on mineral and metal supply, and is internationally known for its expertise on critical raw materials. Through the new Critical Minerals Intelligence Centre, we are looking forward to building on this track record to provide UK industry and policy makers with high quality information and advice."
In its statement announcing the new centre, the Government said it is funding companies working to develop new supplies of materials. This includes Cornish Lithium which earlier this year commissioned the UK's first direct lithium extraction pilot plant. Lithium is critical to the UK's environmental goals as it's needed for batteries used in electric vehicles and other energy storage. The UK currently imports all of its lithium, so Cornish Lithium's technology could open up domestic supplies from underground brines, providing what it hopes will prove to be a greener, faster production process to conventional ones that rely on crushing and heating rock or slow evaporative techniques.  
In January, the Government said it would help fund the construction of a new battery manufacturing site – or Gigafactory – in Northumberland, on the site of the former Blyth Power Station coal stocking yard. It will be constructed in three phases of 10 GWh, with the aim of reaching a capacity of 30 GWh by the end of 2027. At full capacity, the facility will produce enough cells for 300,000 electric vehicle battery packs per year.
A report from BGS on UK battery material supplies warned that the UK currently has no commercial-scale production of mined battery minerals, and limited refining capacity. It concluded that for the UK to meet estimated demand for nickel, manganese and graphite in 2030 it would require a 12-, 8- and 6-fold increase in current imports of sulphates of nickel, manganese dioxide and graphite.