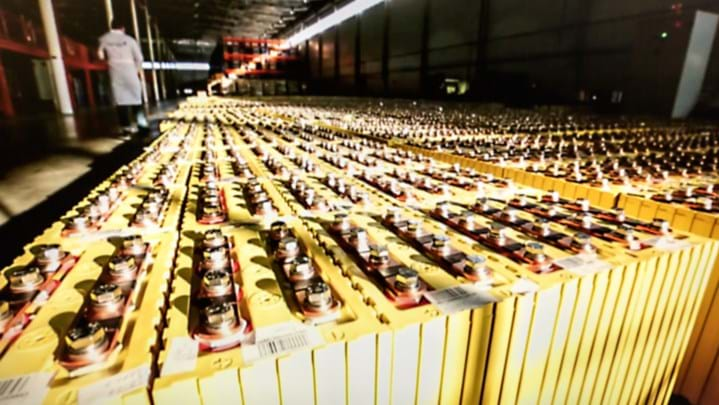 AUSTRALIA'S government has been urged to act now if it wants domestic industry to push downstream and dominate the full value chain for lithium-ion battery production, rather than just mining the metal itself.
A report from the Association of Mining and Exploration Companies says there is an opportunity for Australia to expand along the lithium value chain – estimated to be worth A$2trn (US$1.58trn) – but it warns there is only a two-year window for action. Currently, Australia makes less than A$1bn from the lithium value chain: A$870m from the mining and concentrating stage, nothing from the stages for refining, electro-chemicals or cell production, and just A$50m of a market worth A$120bn from assembling battery packs.
With production of lithium increasing at sites across the country, including projects at Greenbushes, Mt Cattlin, and Mt Marion, Australia will dominate the front of the lithium value chain for the foreseeable future, the association says. But with the demand for lithium in the batteries of smartphones and electrical vehicles set to keep growing, downstream expansion represents one of the country's key opportunities, with thousands of skilled and unskilled jobs at stake.
"This report is a call to action; there is a unique opportunity for Australia to undertake greater lithium downstream processing," said Warren Pearce, CEO of the mining association. "Australia produces over 60% of the world's lithium, dominating one end of the value chain. Australia also produces all of the minerals – other than soda ash – that are needed to manufacture lithium rechargeable batteries."
Trailing but with advantages
While the governments of other lithium-producing countries, including Chile and Argentina, are further ahead in efforts to develop industry downstream, Australia remains in an advantageous position, including on processing.
Having analysed projects underway elsewhere in the world, including in Chile and Finland, the report says that any sufficiently large battery chemical plants in Australia will be globally cost-effective and would benefit from more dependable operating costs of hard rock supply compared to brine-based lithium production which dominates elsewhere. Furthermore, Australia produces 13 of the 14 reagents and consumables used in processing lithium.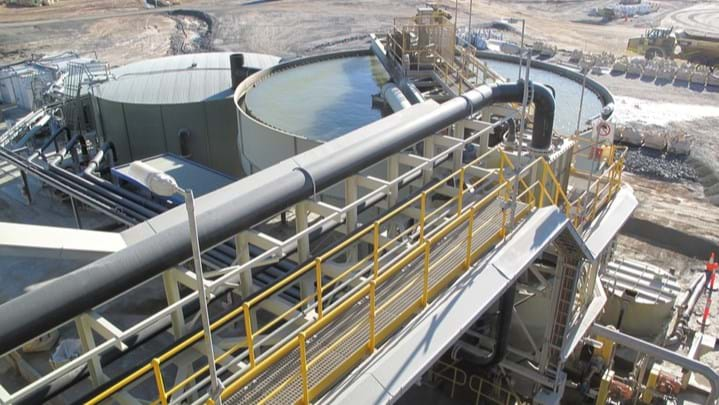 It also argues that by refining the lithium to a purer form, industry will reduce costs on shipping bulk materials.
Further downstream, Australia also has the advantage of producing the electro-chemical inputs including copper, nickel, cobalt and aluminium used to produce battery cells, packs and systems.
Calls to go downstream
This is not the first time that the Australian government has been urged to support downstream growth rather than simply ship bulk materials overseas for others to add value. Similar arguments have been made about processing the country's wealth of natural gas into chemicals rather than simply cooling it and selling abroad as LNG.
If government does not act to work with industry then it will not only miss out on creating new industries but risks the research, innovation and commercialisation that supports their development.
"Australia has a series of comparative advantages that we can capitalise on, if government and industry collaborate to achieve greater downstream processing," said Pearce.
Among the recommendations are calls for the government to develop policies to establish a lithium processing, cathode construction and chemical hub in collaboration with industry. Also it should consider appropriate policies in conjunction with existing chemical hubs to develop further downstream processing hubs, like cathode plants and cell manufacturing sites.
"We have a window of roughly two years before it is set where battery components and batteries will be manufactured and by whom," said Pearce.