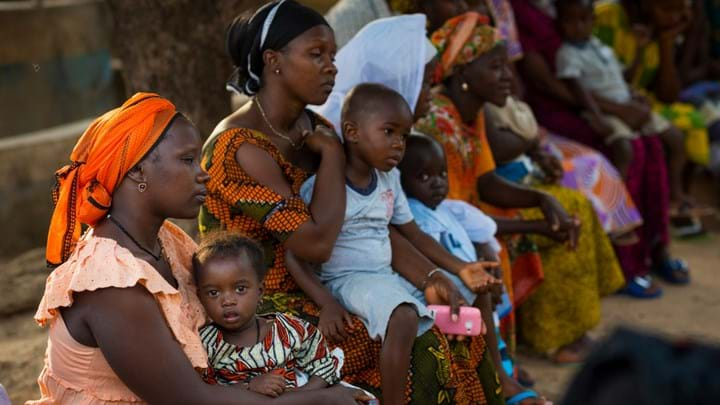 RESEARCHERS at the University of Melbourne, Australia have won a US$100,000 Grand Challenges Explorations (GCE) grant. The grant will be used to fund a research project aimed at relieving malnutrition among mothers and infants in developing countries.
GCE is an initiative funded by the Bill & Melinda Gates Foundation (BMGF). It is part of a family of initiatives which fosters innovation to solve key global health and development problems. GCE grants of US$100,000 are awarded twice a year and successful projects have the opportunity to receive follow-on grants of up to US$1m.
The researchers at Melbourne will use the money to pursue an innovative global health and development project, Edible Micro-Balloons for Nutrition Enhancement, which will produce edible micro-balloons made from protein that contain essential nutrients needed to combat malnutrition in mothers and infants.
The researchers have developed a method that uses ultrasound waves to encapsulate oil- and water-soluble vitamins and minerals within edible shells made from a range of proteins including milk and pea proteins.
Encapsulating the nutrients instead of adding them directly to food helps to keep them stable and promotes absorption by the body. Encapsulation can also mask unpleasant tastes and can be used to control the timing and location of nutrient release, which can improve performance.
Muthupandian Ashokkumar, a professor in the school of chemistry at Melbourne, along with Francesca Cavalieri and Srinivas Mettu will pursue the project.
Cavalieri has worked with Ashokkumar on developing air/oil-filled micro-balloons for more than 11 years. Mettu, a chemical engineer and research fellow in Ashokkumar's Sonochemistry group, measured the micro-balloons' ability to withstand typical food processing conditions.
Ashokkumar said: "We are very grateful to the Gates Foundation for awarding us this grant funding, allowing us to take our work to the next stage."
The research was published in the Royal Society of Chemistry journals Soft Matter and RSC Advances.
The funding is one of 34 GCE Round 21 grants announced by the Gates Foundation. The projects fall under one of three critical global health and development topic areas:
tools and technologies for broad-scale disease surveillance of crop plants in low-income countries;
affordable, accessible, and appealing: the next generation of nutrition; and
the next generation of nutrition, innovations in immunisation data management, use, and improved process efficiency.
Soft Matter: http://doi.org/cx84, http://doi.org/gdbp6g, http://doi.org/cx85
RSC Advances: http://doi.org/cx86