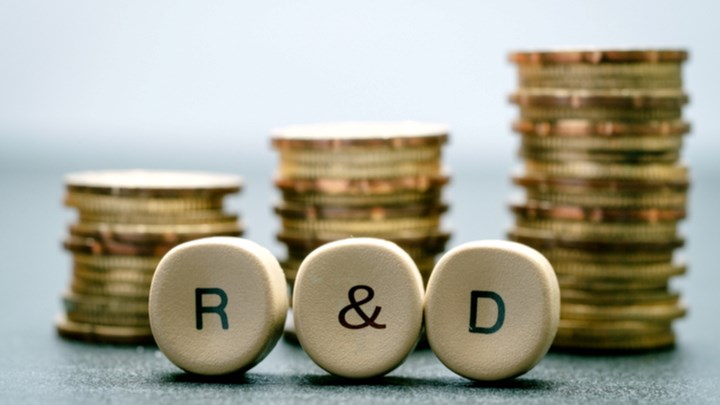 The UK's Department of Business, Energy & Industrial Strategy (BEIS) has announced two major support packages aimed at protecting thousands of UK research jobs and "ground-breaking" research projects from the impacts of the coronavirus pandemic.
The packages have been welcomed by some in the research and university communities, however the Government has also been criticised for not doing enough to protect the entire university sector. Additionally, members of the community are awaiting further information about the packages' associated conditions.
According to research by London Economics, a specialist policy and economics consultancy, reduced first-year enrolments will see UK higher education institutions make an estimated £2.47bn (US$3.03bn) less in tuition fees and teaching grants in the 2020/21 academic year, compared to 2018/2019. Non-EU students account for £1.51bn of the projected loss, with smaller losses expected to come from the UK (£612m) and the EU (£350m).  The research projected that the lost income could result in about 30,000 job losses across the higher education sector.
BEIS says the support scheme will ensure universities facing difficult financial decisions can offer job security to "up-and-coming" researchers, and progress "cutting-edge" research, for example looking at the effects of coronavirus on wider society, and tackling plastic waste. The packages are expected to protect the jobs of thousands of highly-skilled researchers, scientists, and technicians working at UK universities.
The first package comprises long-term, low-interest loans, supplemented by small government grants, to cover up to 80% of the income losses that universities will experience due to the decline in international students. The package is expected to support up to 100% of non-publicly funded research.
According to BEIS, some universities may lose funding from charities and businesses that supports vital medical research. The funding scheme will be made available to research and high-priority projects, such as medical research, and will bolster universities that are taking their own steps towards making efficiencies to protect their research bases.
Research-active universities impacted by the pandemic will be given access to the funding from Q4 this year.
The other support package will see Government make about £200m immediately available to support researchers' salaries and other costs, such as for laboratory equipment and fieldwork. The total includes a £180m grant extension from UKRI, and further funding from National Academies. UKRI's grant extension will be used to sustain UKRI-funded research and fellowships affected by the pandemic.
UKRI will redistribute up to £80m in existing funding. This will offer the sector further flexibility to redistribute likely grant underspends resulting from the disruption.
UKRI's grant extension allocation builds on previously-announced support, including additional grants of up to six months for UKRI-funded PhD students whose studies were disrupted by Covid-19 and bringing forward £100m of Quality-related Research (QR) funding. The £100m funding, for higher education research institutions, was brought forward by Research England, a council within UKRI.
The "ground-breaking" research projects set to benefit from the UK's investment include research into antibiotic resistance, to ensure that life-saving drugs and treatments remain effective; the development of new technologies to tackle climate change, including advanced computing and quantum technology; solutions to tackle issues caused by plastic waste; and work aimed at gaining a greater understanding of the effect of coronavirus on wider society, such as the impact of lockdowns on mental health.
Further details about the support packages, including the conditions, will be available in "due course," said BEIS.
Alok Sharma, Secretary of State for BEIS, said: "The brilliance of our talented researchers and scientists has been absolutely critical not only to our medical response to coronavirus but also as we begin to emerge from this pandemic and support the UK's economic recovery.
"The support we are putting in place will give our world-leading universities a lifeline by protecting jobs to ensure our best minds can continue discovering new innovations that will benefit us all for generations to come."
Sir Duncan Wingham, Executive Chair of the UKRI's Natural Environment Research Council, added: "UKRI is acutely aware of the impact of the Covid-19 pandemic. Almost everyone in our research and innovation community is either facing major interruptions to their work, or a major transition to work on the Covid-19 pandemic.
"The purpose of today's announcement is to help sustain UKRI grant-funded research, research talent, and the capability of UK research organisations, all of which will underpin the post-pandemic, national recovery. This is vital support for UKRI-funded research but will not address all the challenges the sector faces. UKRI continues to work closely with the Government on how best to support recovery."
Esther Ventura-Medina, Chair of IChemE's Education Special Interest Group, said: "These two UK Government packages are a positive step forward in both safeguarding jobs, in particular for early-career researchers, and also supporting research affected by Covid-19.  Looking to the future it is important for the chemical engineering education community to build on the good reputation of the UK universities for research and innovation."
Research community responses
University and College Union (UCU) welcomed the Government's announcement but also noted that it needs to do more to safeguard the entire university sector and protect students and staff.
Jo Grady, the trade union's General Secretary, said: "This latest announcement from the Government fails to put students and staff at the centre of its recovery plans. While there is some new money in the form of a grant to research-intensive universities, the rest of the package consists of loans and repackaged existing spending commitments.
"The proposals barely mention students other than to make clear that universities who focus most on teaching will receive little of the new money now available. The failure to properly support the sector means that casual staff and those from BAME backgrounds will suffer the most as universities lose academic capacity and seek to get rid of staff. This is an insult to staff who responded so impressively keeping institutions open and students learning.
"We desperately need a package that prioritises the needs of students and staff across our diverse higher education sector and guarantees all universities' survival. This is why we are calling on the Government to properly underwrite the sector and fund the future. Universities are a crucial part of the economic and social fabric of the UK and they must all be given the support they need to ensure they can be central to our recovery from the Covid-19 crisis."
Other responses have been primarily positive.
Alistair Jarvis, Chief Executive of representative body Universities UK, said: "This is a timely and welcome acknowledgement from the UK Government of the importance of protecting and supporting research activities and talent as universities weather the financial storm created by the Covid-19 pandemic. University research and innovation will play a key role in driving economic and social recovery and benefitting communities and places across the UK.
"We are committed to working with Government on the fuller details of this package of loans and grants to ensure that they provide accessible support for university research and innovation across all four nations of the UK."
Tim Bradshaw, CEO of university association Russel Group, commented that costed grant extensions (through UKRI and the National Academies) are a positive step towards protecting the UK research sector – a national asset – and its workforce.
"Research has never been more important than now to drive innovation and productivity as the UK deals with the post-Covid-19 economic recovery. The challenges we face dealing with pandemic, climate change and other major issues will only be addressed through many disciplines working together, so today's announcements are good news for the country.
"The ability to access additional loans and grants should provide help where this is needed most and act as a bridge to a more sustainable future for research. However, we need to understand more about the detailed rules that will apply"
BEIS's announcement on the support packages follows a commitment by Government at this year's budget to increase public investment in R&D by £22bn per year by 2024/25, putting the UK on track to achieving its pledge of increasing R&D spending to 2.4% by 2027.