THE UK and Welsh governments have jointly announced two new, green freeports backed by £52m (US$63.5m) that are expected to contribute significantly to net zero ambitions while delivering jobs, and driving growth and regeneration across Wales.
While purported to generate economic benefit, freeports have proved contentious, with the Office for Budget Responsibility warning that the tax breaks they offer could displace investment from other areas of the country rather than generate extra economic activity.
This news follows the Welsh government's approval of its first planned offshore floating windfarm, which it said will exploit a "once-in-a-generation" industrial opportunity. The windfarm will be located off the coast of Pembrokeshire in the Celtic Sea.
Stephen Crabb, chair of the Welsh Affairs Committee, said: "New floating offshore wind technology will open up the deep waters of the Celtic Sea to the green energy revolution. Larger turbines sited farther offshore than traditional turbines will harness the stronger winds to deliver greater power generation.
"Wales will have a key role in helping the UK to reach its target of 5 GW of floating offshore wind by 2030 […] The challenge is to ensure that floating offshore wind creates real long-term economic value for Wales.
"Ports like Milford Haven and Port Talbot are ideally situated to become hubs for manufacturing and operations, and firms like Tata Steel could form part of a strong Welsh supply chain. Achieving this will require a clear strategy from government and the Crown Estate to prioritise domestic content and ensure developers meet their commitments.
"Floating offshore wind represents a once-in-a-generation industrial opportunity for Wales – we cannot afford to let this pass us by."
Welsh green freeports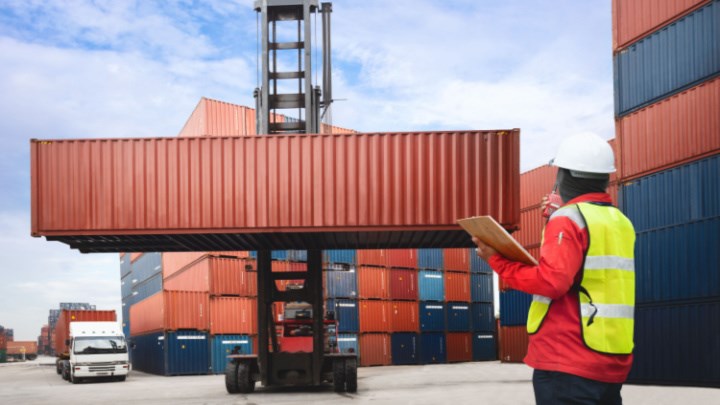 One of the newly announced green freeports will be in Anglesey, while the other will cover both Port Talbot and Milford Haven. Each will be backed by £26m from the UK government to boost the economy and overcome barriers to investment. The freeports are expected to attract almost £5bn in private and public investment and create more than 20,000 high-skilled jobs.
Focused on marine energy technology and low carbon energy, the Anglesey freeport is expected to attract £1.4bn in investment to the green energy sector and create at least 3,500 jobs. Development will involve a variety of infrastructure programmes, including redevelopment of the Holyhead port and restoration of the railhead and track.
The Celtic freeport, covering Port Talbot and Milford Haven, will focus on low carbon technologies such as floating offshore wind, hydrogen, carbon capture use and storage, and biofuels. It is expected to attract significant investment, including £3.5bn in the hydrogen industry, and create 16,000 jobs. This is expected to generate £900m in gross value added by 2030. The project will involve development of land and quayside space and bring a disused railhead back into operation, to create supportive infrastructure.
The UK and Welsh Governments said they will work closely with the freeports to ensure they deliver the maximum positive impact and become operational as soon as possible.
Mark Drakeford, first minister of Wales, said: "The Welsh government has a clear economic mission to transform the Welsh economy, creating a stronger, fairer, and greener future. The designation of these sites as Wales's first freeports will reinforce that mission, building on the significant investments and partnerships we have made in these regions over many years.
"The joint working between governments on the freeport programme should serve as a blueprint for future intergovernmental work on a whole range of issues."
The successful candidates were selected as part of a joint selection process. The UK government says it will work with the unsuccessful bidder, the Newport regional freeport focused on Cardiff Airport, to consider how it can build on its plans to deliver jobs and growth in the region outside of the freeport programme.
The announced freeports will build on the programme in England, where eight are operational. In January, the UK and Scotland jointly announced two further green freeports.
The UK notes that the freeport programme will work alongside at least one investment zone in Wales, announced as part of the 2023 spring budget, to generate sustainable economic growth and level up communities in Wales and across the UK.
A Welsh first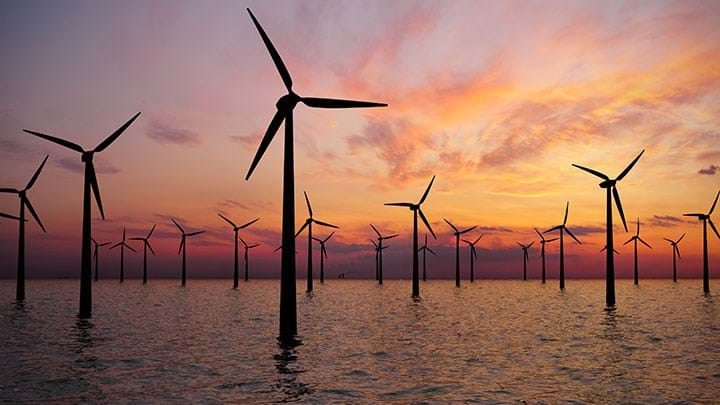 On 12 March, UK offshore wind developer Blue Gem Wind announced it had received approval from the Welsh government for its 100 MW Erebus project. It will provide low-carbon power to more than 93,000 homes annually for at least 25 years, and save close to 152,000 t/y in carbon emissions.
Blue Gem Wind says that Erebus will one of the largest floating offshore wind projects in the world, when constructed in 2026. It will be located about 40 km off the Pembrokeshire coast.
The project marks the start of Blue Gem Wind's stepping-stone approach to floating wind development in the Celtic Sea. This involves starting with smaller demonstration projects before moving incrementally to larger, commercial scale projects in the 2030s. Following Erebus, Blue Wind Gem plans to develop Valorous, a 300 MW project in the Celtic Sea.
The Celtic Sea and floating wind is poised to play a key role in net zero and help deliver UK energy security. In the UK Climate Change Committee's (CCC) sixth carbon budget, it recommends the UK target 100 GW or more of floating offshore wind by 2050.
Drakeford said: "The Erebus project has the potential to show the world that Wales and the Celtic Sea can deliver renewable energy alongside the sustainable management of our marine resources."
Mike Scott, MD of the project at Blue Gem Wind, said that it will play a crucial role in advancing deployment of "what will become a globally important low carbon technology".
Blue Gem Wind is a joint venture between TotalEnergies and Simple Blue Energy, a Celtic Sea energy developer. On 22 February, the company announced that it had received a marine licence for its project.
Unlocking a once-in-a-generation opportunity
As the Erebus approval was announced, Drakeford said: "We are ambitious for the floating offshore wind sector in Wales – we believe it has the potential to deliver sustainable sources of energy into the future and it is also a once-in-a-generation opportunity to open up new markets for local suppliers and to create thousands of high-quality jobs in Wales."
It followed a report from the Welsh Affairs Committee, which said that floating offshore wind in the Celtic Sea represents "perhaps the single biggest investment opportunity for Wales in decades". It adds that there is the potential to create thousands of high-quality, long-term jobs, particularly if the region can gain "first-mover advantage" over the market.
However, the report also notes that developers and port operators need long-term targets and a clear pipeline of projects to unlock investment and realise the opportunity. It recommends that the UK government and Crown Estate set longer-term targets and a clear roadmap at the earliest opportunity. It also advises collaboration between the UK and Welsh governments, public bodies, and industry to successfully deliver Celtic Sea offshore wind.
Currently, the Crown Estate is running a leasing round for up to 4 GW of floating offshore wind generation in the Celtic Sea by 2035, while there is the potential for an additional 20 GW by 2045.