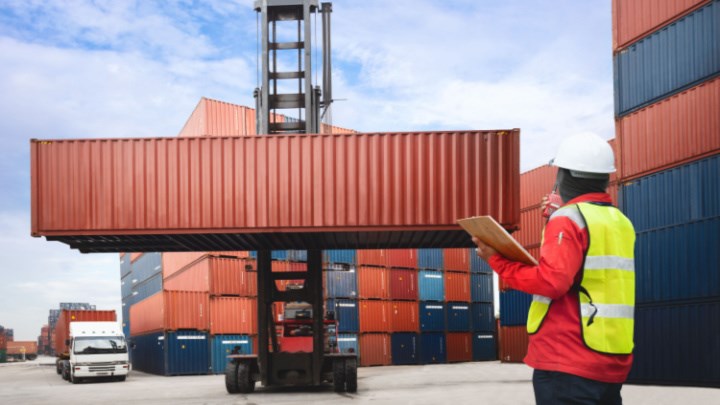 THE UK and Scottish governments have jointly announced two new green freeports in Inverness and the Cromarty Firth and Firth of Forth, which the UK is backing with £52m (US$64.3m).
This builds on the UK's successful freeport programme in England, where eight freeports are already open for business, and more sites have been granted final government approval. Though controversial, it is anticipated that the freeports will generate economic benefit.
Selected through a joint assessment process, the new freeports are expected to help drive the transition to net zero by 2045. They will each be granted up to £26m in funding over the next few years, primarily to address infrastructure gaps that are currently holding back investment.
The Forth green freeport will focus on renewables manufacturing, alternative fuels, and carbon capture and storage (CCS) as well as storage and shipbuilding and development of a new creative hub. It is anticipated to attract up to £6bn worth of investment and create 50,000 jobs, generating £4.2bn in additional gross value added in the first five years. It will include the ports at Grangemouth, Rosyth and Leith, Edinburgh Airport, and a site at Burntisland.
At the Inverness and Cromarty Firth green freeport the focus will be on floating offshore wind, nuclear, and hydrogen, and it is expected to create 25,000 jobs and generate £4.8bn in investment for the area. The freeport will include the Ports of Inverness, Cromarty Firth, and Nigg, and Inverness Airport.
The Inverness and Cromarty Firth project also involves plans to expand the Inverness Campus and PowerHouse, as well as proposals to deliver innovation and skills support. Inverness Campus is a site for businesses, researchers, and academics operating in the life sciences and technology sectors. PowerHouse is an applied research centre dedicated to developing offshore wind and green hydrogen technologies.
Both sites are expected to become operational later this year.
John Swinney, Scotland's deputy first minister, said: "Scotland has a rich history of innovation, trade, and manufacturing and as we look to seize the many opportunities achieving net zero offers, the creation of these internationally competitive clusters of excellence will help us to create new green jobs, deliver a just transition, and support our economic transformation."
The Scottish Government recently laid out its vision of making the country a renewables "powerhouse" in its Draft Energy Strategy and Just Transition Plan.
Despite assumed economic benefits, there has been criticism of the UK freeports. Specific to the newly announced developments in Scotland, there has been some disappointment over the projects selected for funding.
Stuart Patrick, chief executive of Glasgow Chamber of Commerce, commented that Scotland's west coast had been overlooked which "risks making both the UK government's levelling up strategy and delivery of the Scottish Government's commitment to a Clyde Mission extremely challenging."
The Clyde Mission aims to use the River Clyde to drive sustainable and inclusive growth for the city, the region, and Scotland.
More generally, critics of the freeports question their ability to help the economy.
In a 2021 report, the Office of Budget Responsibility predicted that tax breaks to England's freeports would cost the government £50m/y from 2022/23 onwards. It also concluded, based on historical and international evidence, that the "main effect" of the freeports would be to "alter the location rather than volume of economic activity".
Financial Times has previously reported on the EU's concerns that the UK's new freeport programme could "lure" investment away from the bloc. According to the Institute of Government, EU freeport governance code and EU rules prevent member states from using selective tax exemptions and financial incentives to "distort competition". No longer an EU member, the UK will now have more flexibility in this regard.
BBC reports that Jonathan Branton, partner at business and legal services company DWF, highlighted that despite flexibility, subsidies should still be justified to avoid them being challenged in UK courts. He also warned that in "extreme circumstances" that the EU could respond to UK subsidies by introducing tariffs on UK goods it deems damaging to EU trade or investment.