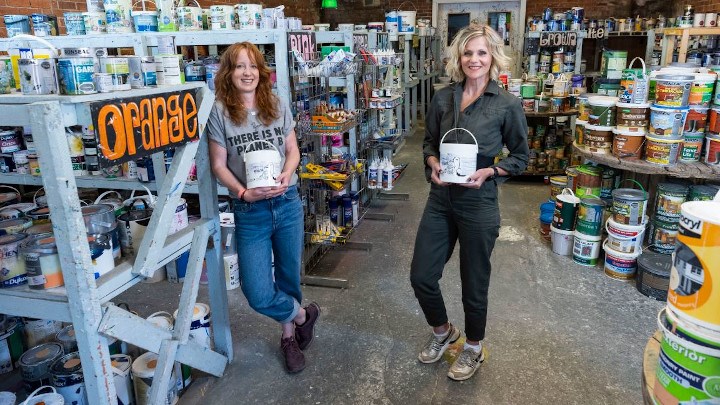 RSC
THE UK's Royal Society of Chemistry (RSC) is calling for the Government to support a national remanufacturing programme for paint after it found households are stashing more than 50m L – enough to coat the Forth Rail Bridge more than 200 times.
The call is part of the RSC efforts launched last year to recycle so-called polymers in liquid formulations (PLFs). They include an array of polymer types within the categories of acrylic, epoxy resins, polyesters, polysilicones, and polyurethanes. These are used as thickeners, emulsifiers, coatings, lubricants and in wastewater treatment.
After surveying more than 4,000 members of the public, the RSC estimates that there are more than 50m L of paint left unused in UK homes. The British Coatings Federation estimates that around half is useable and while the processes for recycling and remanufacturing paint are simple, there are few schemes available to do so, meaning that 98% of waste paint ends up landfilled, incinerated or poured down the drain.
Tom Welton, RSC President, said: "All this paint contains huge quantities of valuable polymers in liquid formulations to help it stick to your walls."
The RSC wants Government and local authorities to provide more support to paint recycling and reuse initiatives including the British Coatings Federation PaintCare programme, which is pushing for a national scheme to collect, reuse and remanufacture leftover paint. The scheme aims to increase the reuse rate of paint from just 2% today to 75% by 2030.
"It's unsustainable to waste such a commodity, and we're risking environmental damage through not re-using and recycling, so we're urging consumers to write to their MPs to help highlight this issue," Welton said.
Commenting on the ambitions of the PaintCare scheme, Tom Bowtell, CEO of the British Coatings Federation, said: "Consumers and professional painters will be able to take their old paint to their local waste recycling centre or DIY outlet where it would be taken to a paint recycling factory for sorting, mixing and testing to make new paint of the highest quality for re-selling. It's a closed loop system – paint made from paint. We will also develop sustainable ways to use paint not suitable for remanufacture into new materials such as concrete."
Cat Hyde, founder of the Seagulls Reuse paint recycling scheme in Leeds, said: "I don't think awareness of paint recycling has moved much over the past 20 years. We always say, it's better to bring in unused paint than let it go off. Even if paint has gone bad, it can be remade or recycled into other products – so please don't just throw it in the bin."