TOFU whey, a byproduct from tofu manufacture, has been fermented into a new alcoholic drink, which Singaporean researchers call "Sachi".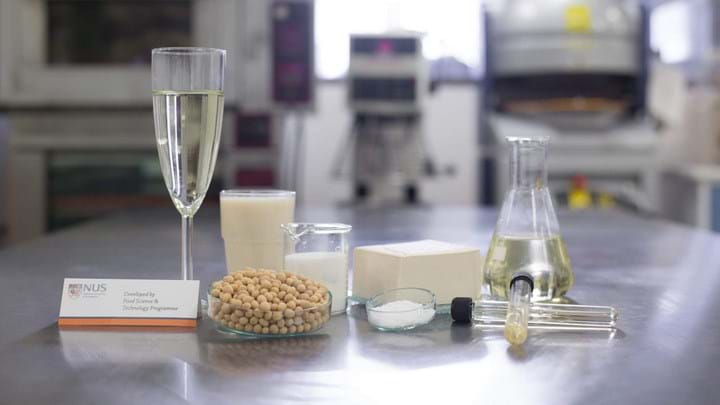 Also known as bean curd, tofu is a popular Asian food made from soybeans. It is commonly made by curdling freshly boiled soya milk, cooling it, and pressing it into a solid block. This produces tofu whey, a protein- and soluble sugar-rich waste, which can cause environmental pollution if released.
Little research into valorising this waste stream has been undertaken so far, according to researchers from the National University of Singapore, who believe that they have developed a process to generate economic returns from the whey.
"Alcoholic fermentation can serve as an alternative method to convert tofu whey into food products that can be consumed directly. Our unique fermentation technique also serves as a zero-waste solution to the serious issue of tofu whey disposal," said associate professor in food science and technology at NUS, Liu Shao Quan.
Producing the drink takes three weeks, from making fresh soy milk from soybeans, to final fermentation. The process involves adding sugar and acid to the whey, which is then pasteurised to kill spoilage organisms. Next, wine yeast is added for fermentation, and the drink is incubated for two weeks.
The researchers say that tofu whey is used completely with no waste produced, and that the resulting drink is enriched with free isoflavones, which may have health benefits. The shelf life is about four months, which is something they are working on extending without the use of preservatives.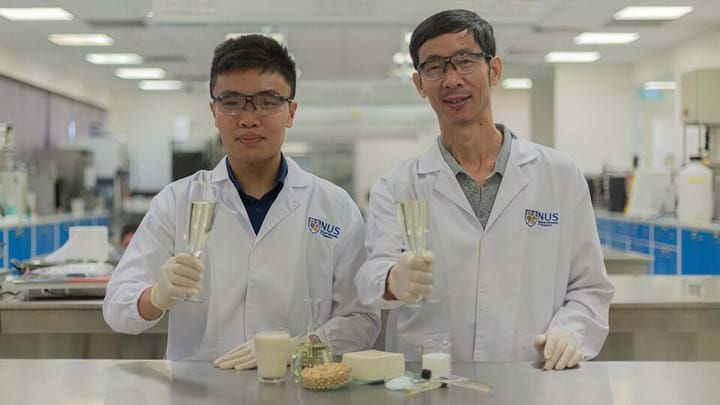 In terms of taste, the researchers say it is "a pleasant surprise" – fruity, floral and sweet, with an alcohol content of 7–8%. They named it "Sachi" (meaning "blossoming wisdom"), due to its similarity to sake.
The team has filed a patent for the process, and are looking to collaborate with industry partners to introduce the drink to consumers.
International Journal of Food Microbiology: http://doi.org/cgr5