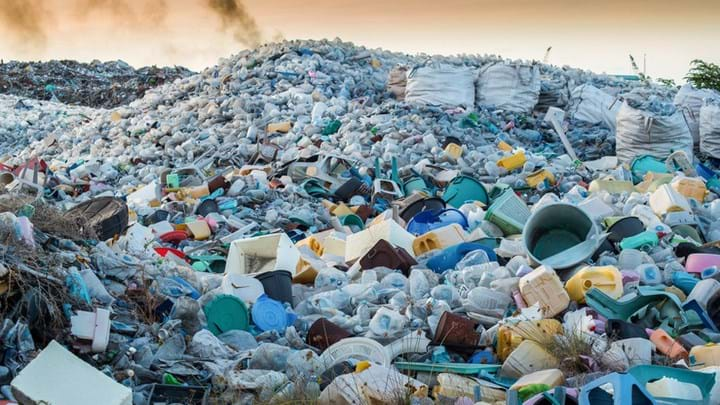 MORE than 100 public and private partners, including from the chemical sector, have signed the Declaration of the Circular Plastics Alliance, thereby joining the EU-wide movement to increase recycling and the EU's uptake of recycled plastics by 2025.
The potential for recycling in the EU is largely unexploited. Of the more than 27m t/y of plastic waste collected in Europe only a third goes to recycling plants. Furthermore, in 2016, less than 4m t of recycled plastics was sold in Europe, accounting for barely 8% of the EU market. The Circular Plastics Alliance aims for 10m t of recycled plastics to end up in products and packaging in the EU each year, by 2025, helping to develop a circular economy and boosting the EU market for recycled plastics by more than 150%.
The Declaration has been signed by public and private partners, covering the entire plastics value-chain. Signatories include BASF, Chevron Phillips Chemicals International NV, Covestro, and Unilever.
The Declaration lays out how the Circular Plastics Alliance will achieve its 2025 target, which was set by the European Commission in its 2018 Plastics Strategy, as part of its efforts to increase plastic recycling in Europe. In addition to endorsing the 10m t target, the declaration also calls for a shift to zero plastic waste in nature and zero landfilling.
The Declaration lays out actions to reach the target, which include:
improving plastic product design to improve recyclability and integrate more recycled plastics;
identifying investment gaps, and untapped potential for increased plastic waste collection, sorting, and recycling across the EU;
building a research and development agenda for circular plastics; and
establishing a transparent and reliable monitoring system to track all flows of plastic waste in the EU.
Participants of the Circular Plastics Alliance's first meeting, held in February 2019 at the European Industry Days, agreed on topics of focus related to the targets included in the declaration, which include chemical recycling as a research and development and investment focus. EU Commission Industry Days are an annual event, established to encourage co-creation, dialogue, and cooperation amongst stakeholders.
Frans Timmermans, First VP of the European Commission and responsible for sustainable development, said: "I welcome the industry's commitments to rethink the way we produce and use plastics. By efficiently recycling plastics, we will clean up the planet and fight climate change, by substituting fossil fuels with plastic waste in the production cycle."
Elżbieta Bieńkowska, Commissioner and responsible for Internal Market, Industry, Entrepreneurship and SMEs, said: "We have the opportunity to make our industry a world leader in recycled plastics. We should fully seize it to protect the environment, to create new jobs in this sector and remain competitive."
Chemical Recycling
Chemical recycling is one of the most promising solutions that the chemical industry can offer to address plastic waste. According to the European chemical industry trade association Cefic, the chemical industry can play a leading role in increasing recycling capacity by scaling up the technology.
The only recycling technology currently available at large scale is mechanical recycling, which requires solid and pure waste streams. It is used to process conventional plastics such as polyethylene (PE), polyethylene terephthalate (PET), and polypropylene (PP). Chemical recycling, which can process lower-grade and mixed plastics, could be used to complement mechanical recycling.
Unlike mechanical recycling, chemical recycling changes the structure of plastic waste. It breaks down plastic into its component parts (monomers), which can then be used as a raw material for new chemical products, including plastics. Plastics made using the chemically recycled material are identical in quality and have identical properties compared to the "virgin" plastic and can be used to make the same products or packaging.
The process can be repeated, eliminating the need to send plastics to landfill, whilst also reducing reliance on non-renewable resources or other chemicals to produce new plastics.
Chemical recycling could be used to process waste from multi-layered plastic products, such as food packaging, and products containing legacy chemicals which need to be removed before recycling. Legacy chemicals are contaminants stemming from the former use of plastics.
Daniele Ferrari, President of Cefic, said: "Chemical recycling is a game changer for plastic recycling as it means that more types of plastics can be transformed into new material. Scaling up this technology will make Europe a global leader in circular economy solutions. Complementing mechanical with chemical recycling will be essential to solve the EU plastic waste problem and achieve the Alliance's target of having 10m t of recycled plastic back into products by 2025."
Work to recycle plastics into virgin feedstock is already being carried out. For example, scientists working at the US Department of Energy's Lawrence Berkley National Laboratory (LBNL) have developed a next-generation plastic that can be recycled repeatedly. Earlier this year, Petronas announced that it was investigating building a plant to turn plastic waste into virgin feedstock. 
Another alliance promoting movement towards a circular economy is Alliance to End Plastic Waste (AEPW), which was announced earlier this year. AEPW aims to reduce plastic waste in the environment, especially in the ocean. It has more than 40 members, including BASF, Chevron Phillips Chemical Company, Clariant, Covestro, and ExxonMobil.