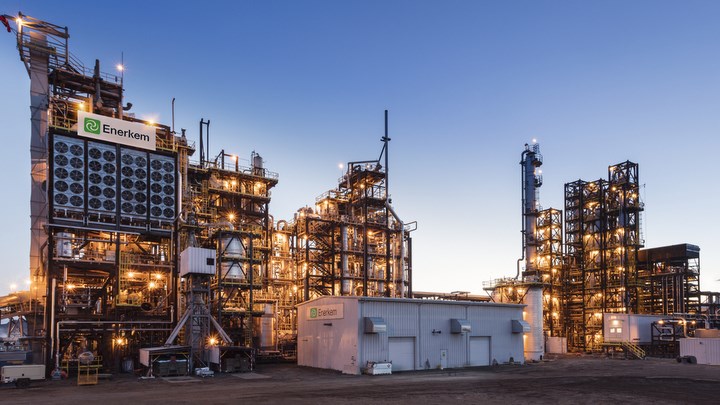 Curtis Trent / Enerkem
A FACILITY that will convert non-recyclable wastes into biofuels and chemicals for industrial use will open in Rotterdam in the Netherlands.
The project development agreement was signed by Air Liquide, AkzoNobel Specialty Chemicals, Enerkem, and the Port of Rotterdam, with an initial investment of €9m (US$11m). The final investment decision, worth €200m, will be made later this year. Up to 300,000t of waste, which is the total annual waste of 700,000 households, will be diverted from landfills and incinerators and instead used as a feedstock to produce 220,000t of methanol.
"The agreement comes at a very appropriate time given the current challenges in plastics recycling in Europe," said Marco Waas, director of RD&I at AkzoNobel. "We can convert non-recyclable waste into methanol, an essential raw material for many everyday products, including sustainable transportation fuel. Not only can this be used in the existing supply chains and replace fossil sources, but it also avoids CO2 emissions otherwise produced by burning waste."
The facility will built within the Port of Rotterdam and will be the first of its kind in Europe. Enerkem, whose proprietary technology will be used to produce the methanol, already operates a commercial-scale plant in Edmonton, Canada. This began operations in 2016, and has also been producing ethanol since 2017. The planned facility at Rotterdam will have twice the input capacity of the Edmonton plant.
Enerkem's process converts waste into methanol via gasification, syngas conditioning, and catalytic synthesis. The non-recyclable, non-compostable waste is sorted and shredded, before being added to the gasifier along with oxygen and steam. This converts around 90% of the carbon in the waste feedstock to a syngas, which is then purified. The syngas is reacted with a catalyst to produce the methanol.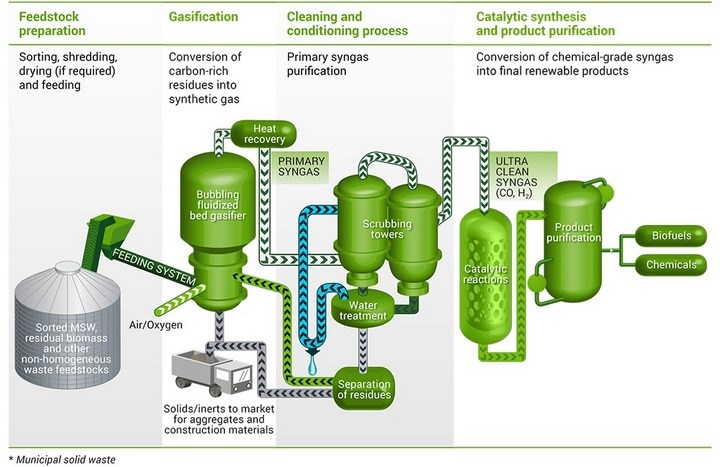 Air Liquide will supply the oxygen for the syngas production. Hydrogen will be provided by both Air Liquide and AkzoNobel, which will be used in the catalytic conversion stage. Hydrogen is not part of the production at the Edmonton plant, but will be used at the Rotterdam facility as it is readily available via the synergy between partners. Both Air Liquide and AkzoNobel have plans underway for producing hydrogen via environmentally friendly methods.
Not only will this waste-to-chemistry project reduce the CO2 emissions normally associated with waste disposal, it also provides a method for producing "green" methanol.