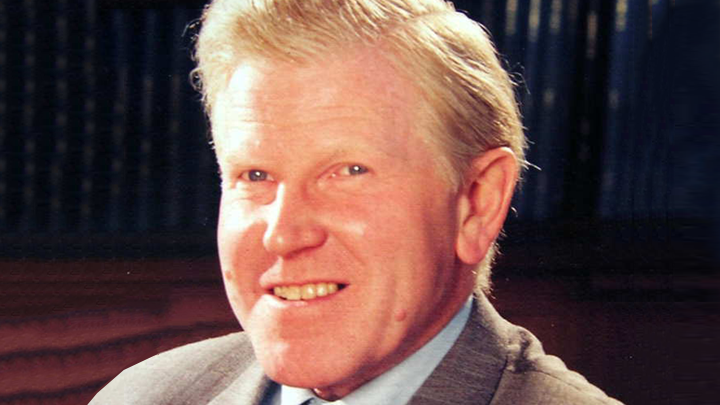 ROGER Sargent passed away on 11 September at the age of 91, following a short illness. The founding father of process systems engineering, his career spanned 50 years and has had an immeasurable impact on chemical engineers across the globe.
Born in Bedford in 1926, Sargent was a bright student from a young age. He won a scholarship to attend Bedford School, and went on to begin his career with Imperial College London in 1944 as one of 14 students admitted to the highly selective BSc in chemical engineering. After graduating in 1947, he completed his PhD on low temperature separation techniques at Imperial under the supervision of Dudley Newitt.
In 1951 he moved with his wife Shirley to Paris where he joined Air Liquide and further explored the use of computers in solving a wide range of industrial air separation problems. His first major paper was published in 1958 and concluded that "design methods have been developed to such a point that any plant design can be carried through with confidence, provided the requisite basic data is available".
Reflecting on this, Sargent's former PhD student Costas Pantelides said: "Given that the machine at his disposal had only 15 memories, each capable of storing 12 decimal digits, this was clearly an early indication of the indomitable optimism that characterised his entire career."
Returning to Imperial in 1958 as senior lecturer in chemical engineering, Sargent began cultivating an international reputation which holds to this day. He was promoted to professor (1962), then chair, and Courtaulds chair of engineering (1962 and 1966 respectively), dean of the City and Guilds College (1973-1796), and head of department for chemical engineering (1975-1988). In 1964 he became a Fellow of IChemE and in 1973 was elected president. In 2014 the organisation established the Sargent Medal to recognise major contributions to research in the area of computer-aided product and process engineering.
Sargent's work has often been described as visionary and ahead of its time. Outlining his vision for PSE in his 1967 article "Integrated Design and Optimisation of Processes" he highlighted the need for the development of sophisticated mathematical and computational tools for the design, control, operations, and optimisation of chemical processes, and advocated for an interdisciplinary approach which would see chemical engineers working with researchers in fields including control engineering, numerical analysis and computer science.
To this end, he established the Centre for Process Systems Engineering (CPSE) at Imperial College London in 1989 and was director until his retirement in 1992. Current CPSE director   Claire Adjiman paid tribute to its founder: "Roger foresaw early on the potential impact of computers on the process industries. In working to realise that impact, he instilled in people around him a desire to pursue research excellence while developing solutions of relevance to industry and practice. He founded the CPSE with this ethos in mind and we are deeply grateful for this legacy."
Sargent's impact is evident in his academic family tree which currently holds over 2,000 members, and the fondness with which he is remembered by former colleagues and students.  Ignacio Grossmann said: "Professor Roger Sargent meant a lot to me. He had a tremendous impact on my career. I was truly fortunate and privileged for having him as my PhD advisor. He was a true inspiration, a visionary scholar with very high standards who believed in the power of mathematical optimisation. He was a true gentleman, and above all, a very kind human being. I will sorely miss him."
Sargent is survived by his wife Shirley, sons Tony and Philip, and four grandchildren.