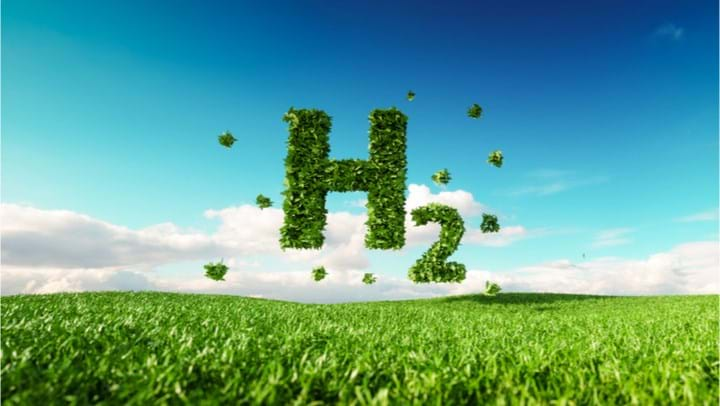 UK TRADE association RenewableUK has made policy recommendations to help Government achieve its goal of producing 5 GW of green hydrogen by 2030.
Green hydrogen is a versatile energy vector that can enable deep decarbonisation in a range of sectors – including chemicals, energy, and transport – and can solve challenges related to integrating renewables into the energy system such as by helping to balance the grid and offering seasonal storage. It is produced via electrolysis of water, powered by low-cost renewables.
RenewableUK makes its recommendations in the report Green Hydrogen: Optimising Net Zero. They include creating a roadmap to deliver the 5 GW target. The trade association says that this strategy should include how electrolysers interface with renewables, such as offshore wind. It adds that Government should set a target for 30 GW onshore wind by 2030, including a supportive planning regime for co-located electrolysers.
It also encourages Government to develop a supply chain plan to support an enduring green hydrogen supply chain. RenewableUK says the plan should focus on exploring ways to scale up local manufacturing of electrolysers and compressors equally across the UK, reducing reliance on overseas markets and building UK-based jobs. It also recommends continuing to support research and development of green hydrogen systems and equipment to drive efficiency improvement.  
Another recommendation is to unlock strategic infrastructure by creating a robust strategy for large-scale storage including consideration of hydrogen storage and interaction with renewable energy sources and pipelines; and accelerating the removal of barriers to gas network access.
RenewableUK's recommendations further include addressing planning and permitting barriers, updating regulations to encourage green hydrogen retrofit, stimulating demand for hydrogen, defining a zero carbon hydrogen standard, exempting electrolysers from environmental levies, and tailoring the Hydrogen Business Model to support green hydrogen production at different scales.
The report also highlights case studies that could help support a UK hydrogen economy. This includes ScottishPower's Whitelee green hydrogen project, which will be one of the UK's largest electrolysers and will be integrated the UK's largest onshore wind. In November 2021, the UK Government provided £9.4m (US$11.7) to fund the first stage of the 20 MW development.
In its Energy Security Strategy, released last month, the UK Government doubled its hydrogen production target to 10 GW by 2030, including at least 5 GW of green hydrogen. RenewableUK says that achieving this goal will help boost energy security by helping replace expensive imported gas with a clean, home-grown energy source, and allow the UK to make the most of the "vast quantities" of electricity it is generating from renewables.
It adds that UK green hydrogen economy could create thousands of highly-skilled jobs throughout the country, and provide opportunities to become an exporter, especially to the EU.