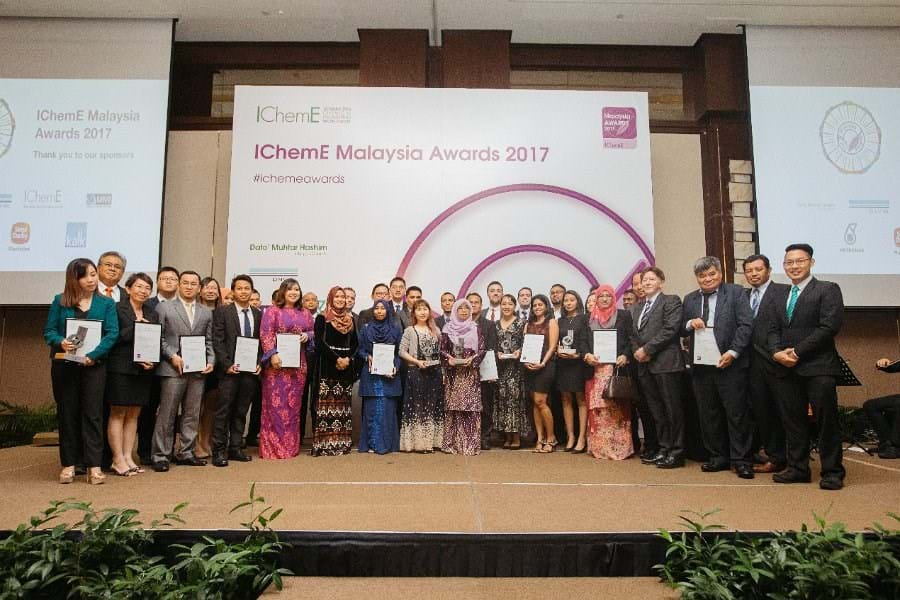 MALAYSIAN oil and gas giant PETRONAS won three of the seven prestigious IChemE Malaysia Awards at the ceremony at the InterContinental Hotel in Kuala Lumpur on 17 October.
The Awards celebration was hosted by the chair of IChemE Malaysia, Abdul Aziz Bin Abdul Raman, professor of chemical engineering at the University of Malaya. The annual Awards celebrate excellence in chemical engineering.
Many of the shortlisted finalists in the Oil and Gas Award were PETRONAS projects but the winning entry was a joint project with the Dalian Institute of Chemical Physics, recognising new technology that uses a membrane contactor to separate CO2 from natural gas.
PETRONAS' project with East 101 took home the Process Safety Award for a project to use process simulation to reduce corrosion under insulation (CUI), by identifying unnecessary insulation, and significantly reducing operating costs. The same project was highly commended in the Oil and Gas category.
Nurhazwani Jusaimi, who is a process simulation and optimisation engineer at PETRONAS Group Technical Solutions division, was named Young Industrialist of the Year. She graduated with a Bachelor's degree in chemical engineering from the University of Wisconsin-Madison, US, and now has five years of experience in consulting and process troubleshooting. She has presented a number of papers on her work at conferences.
The 2017 Young Researcher of the Year is Tan Lling Lling from Heriot-Watt University Malaysia. She was recognised for her work in advanced materials, nanotechnology and photocatalysis, particularly the rational design and development of 2D hybrid nanostructures for artificial photosynthesis and environmental remediation. Since obtaining her PhD from Monash University, she has published more than 20 scientific papers.
The Palm Oil Industry Award was presented to ExcelVite for its molecular distillation technology to extract five different phytonutrients from crude palm oil for various uses including in pharmaceuticals and fuel.
Felda Global Ventures, Green Lizard Technologies and Dixie Chemical won the Sustainability Award. The partners developed an evaporation method using a thin film and high temperatures to produce glycidol, used as a component of automotive coatings, a stabiliser and demulsifier, amongst other things, from cheap, renewable glycerol with high yields.
DNV GL won the Training and Development Award for its graduate development programme, which includes on- and off-the-job training and dedicated mentors for graduate chemical engineers wishing to become Chartered.
"We have once again celebrated a fantastic night of achievements in chemical engineering. Tonight's winners should be incredibly proud of their achievements. They are helping to advance the profession to provide real benefit to wider society, particularly in Malaysia. Chemical engineering matters, because it is a huge contributor to this nation's economy. I'm delighted to see so many dedicated, passionate individuals and organisations making a difference," said Abdul Aziz Bin Abdul Raman.
Visit the IChemE website for more information about the Award winners.
IChemE's Singapore Awards will take place on 19 October. All the winners of the two regional ceremonies will go forward to the relevant category in the IChemE Global Awards, which take place on 2 November in Birmingham, UK.