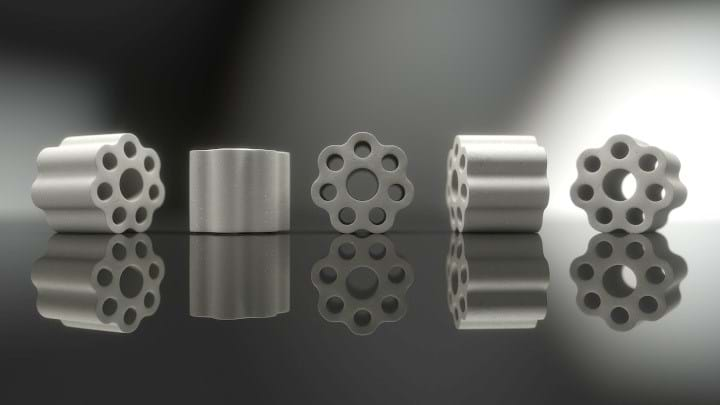 Clariant
A NOVEL steam reforming catalyst, produced by Clariant, has proved successful in its first commercial use at OCI Nitrogen's ammonia production plant in Geleen, the Netherlands.
ReforMax 330 LDP Plus has a novel eight-hole, floral-shaped design which allows higher gas throughput and/or lower pressure drop, as well as improved heat transfer. These factors combined with the catalyst's high activity and selectivity, enable extremely efficient operation with reduced energy consumption. For OCI, this is expected to lead to savings of more than €300,000 (US$325,362) over the catalyst's expected eight-year lifetime.
Since start up at OCI's plant in June 2018, the catalyst has shown stability and has significantly reduced pressure drop – OCI's steam reformer now benefits from 17% lower pressure drop. The new catalyst, as well as optimisation of catalyst volumes in other reactors, removed crucial pressure drop limitations and increased the plant's production efficiency.