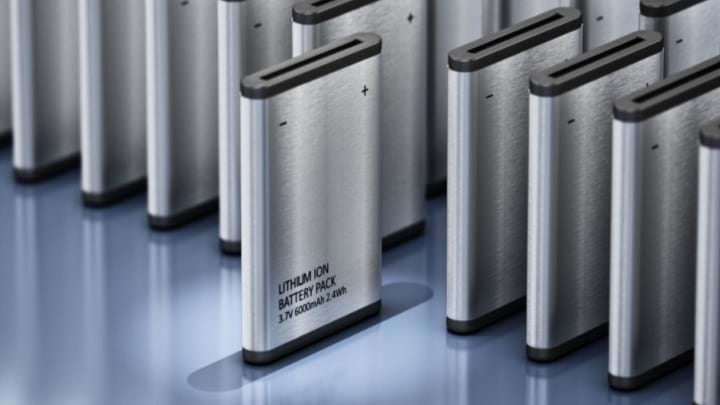 SCIENTISTS at the Australian Nuclear Science and Technology Organisation (ANSTO) together with Lithium Australia have developed a new technology that is able to extract up to 95% of the lithium locked up in spodumene ore – the rocks that the metal is extracted from before it is processed into batteries. 
Used to power electric cars and for storing electricity from renewable sources such as wind and solar, the global demand for lithium has nearly quadrupled in the last decade, as industries look to switch to more greener energy solutions.  
Historically mined from pegmatite deposits in North Carolina, Zimbabwe, Portugal, Brazil and China, and extracted from brines in South America, lithium can also be found in Australia in spodumene deposits, the most common hard rock source of lithium. 
Australia supplies about 60% of the world's lithium in the form of spodumene, however, current extraction techniques only recover between 50–70% of lithium using a process that is highly energy intensive. Lithium contained in fine spodumene that isn't extracted ends up as waste in mine tailings. 
The new extraction technology will recover this lithium by treating waste spodumene with caustic under autoclave conditions to form a synthetic lithium sodalite which can be easily recovered. 
The resulting lithium phosphate can be directly used in the manufacture of lithium ferro-phosphate batteries and as it does not require a roasting stage in a high temperature rotary kiln, it is more environmentally friendly than standard refining processes. 
Known as LieNA, this patented technique has secured £740m (US$881m) in federal funding for the building and operation of a LieNA processing plant, while construction of the principal component of the pilot plant, the autoclave, is currently underway in Mumbai, India.  
"The possibilities here are tremendous – some estimates are that the global lithium-ion battery market size will grow from US$41.1bn in 2021 to US$116.6bn by 2030," Chris Griffith, Senior Process Chemist at ANSTO said. 
"Innovation like this puts Australia in a good position to move away from simply supplying a mineral concentrate to overseas converters as quickly as possible." 
News of the advancement in lithium processing comes as three Australian lithium majors, Pilbara Minerals, Liontown Resources and Sayona Mining, commit to key projects worth almost £570m (US$678m). 
This further bolsters the Australian Government's recently updated plan to make the nation a critical minerals powerhouse by 2030.