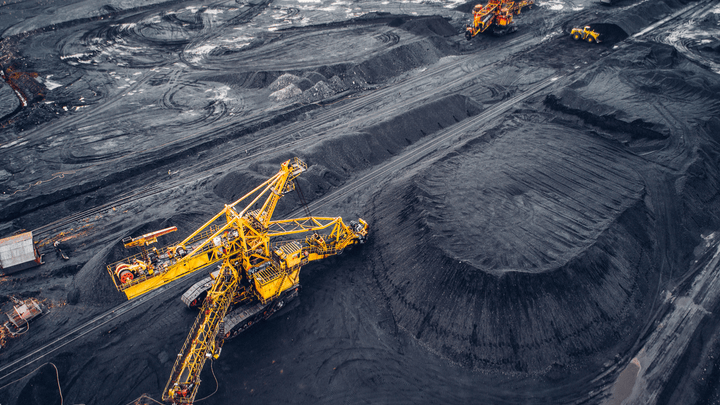 VITOL and Peabody Energy have invested US$20m in a firm that has developed technology that it says will offer a cost-effective way of upgrading coal waste into oil and then blending it into fuels without using expensive liquefaction.
Arq, which is building its first production plant in the US, will work with Vitol, the world's largest independent oil trader to distribute its product. While coal-miner Peabody will work with Arq to identify mine sites where the technology can be deployed.
There are over 1bn t of coal waste discarded each year, equivalent to throwing away 5m bbl/d of oil. Coal is cheap and abundant but also the dirtiest form of fossil fuel. While natural gas and oil are more than 99% pure when burned, coal is typically only 60–-70% hydrocarbon, with the rest made up of water and mineral matter.
Arq says it has developed a product that can be blended with oil, which could help reduce waste stored at coal sites and free up an untapped source of energy that it says could be worth US$2trn/y. It says its process overcomes two key challenges, namely upgrading coal fines to both remove the mineral impurities and matching the rheology of a liquid oil product. The result is a microfine hydrocarbon that has particle sizes below 10 microns in diameter and containing less than 2% moisture and 1% ash content. The company says the product is suitable for direct blending into liquid fuel oils without changing the blended product's burning characteristics, or modifying engines, and while maintaining dispersion stability.
Alternative processes of converting coal directly into liquid have largely proved too expensive with only around 0.5% of oil products produced from coal. Synthetic fuel leader Sasol said last year that its efforts to convert coal to liquids had low returns and unacceptably high emissions, pushing the company towards producing chemicals from coal. Despite the high costs, China is pushing ahead with coal-to-liquids technologies.
Arq's process begins with recovering coal fines from slurry lakes or coal mine underflow. Particle sizes are reduced using ball milling and high-shear grinding before adapted froth flotation techniques typically used in the precious metal mining industries are used to remove mineral impurities. The resulting slurry is then dewatered using technology involving a rapid evaporation system borrowed from the food processing industry. Arq says the finished product is suitable for blending into marine fuel oils, residual fuel oils, bunker fuels and heavy fuel oil with dispersion achieved through high shear mixing, ultrasonic mixing, or a combination of the two.
Arq's first plant is under construction in Kentucky, US, with fuel first available in early 2019.
Charles Meintjes, Chief commercial officer of Peabody, said: "We believe our partnership with Arq represents a rare opportunity to add value to our product, reduce our environmental footprint and expand the market for our product at the same time. While the process is at early stages, we look forward to next steps to prove out the operations and assess our sites for the applicability of this exciting technology."
Arq has in total raised US$50m in new equity, valuing the firm at more than US$500m.